Barrick Gold Corporation: The Gold Standard in Sustainability – Bringing Socio-Economic Benefits to Host Countries and Communities
Barrick Gold Corporation is a good neighbour, a valued stakeholder partner and a responsible steward of the environment. It believes these factors are the critical building blocks for a modern mining company, as important in their own way as geotechnical expertise and free cash flow.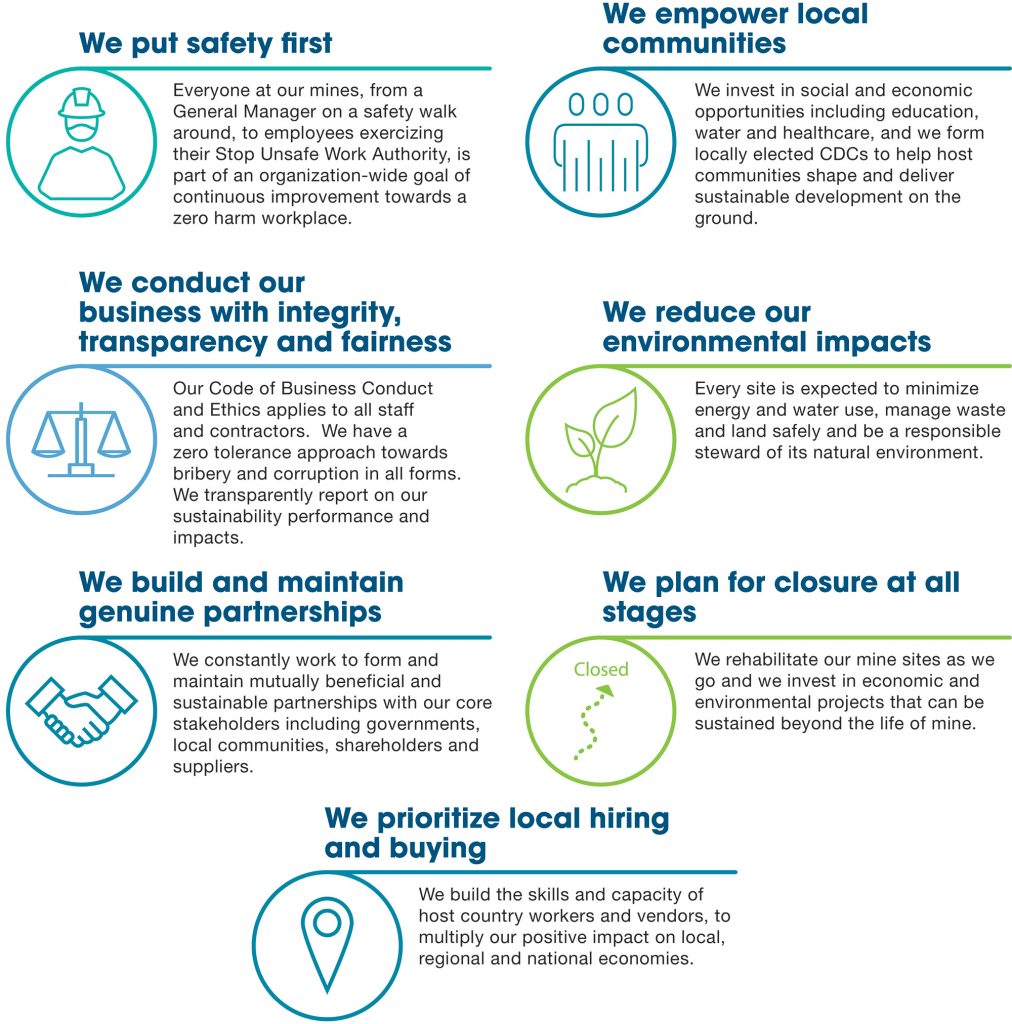 The Barrick approach to climate change is driven by site-specific strategies based on science and operational realities, rather than wishful thinking. It is constantly reviewed in the light of technological advances. Identification and realisation of the resulting opportunities have enabled the company to update its 2030 emissions reduction target from at least 10 percent to 30 percent versus its 2018 baseline. Barrick's aim is net zero greenhouse gas (GHG) emissions by 2050.
The current GHG reduction roadmap includes energy efficiency measures across the group with ambitious plans for the use of more solar power and innovations such as the battery technology used to augment its hydropower stations in the Democratic Republic of Congo.
Barrick's environmental strategy has paid substantial dividends, recording zero Class 1 environmental incidents for a third consecutive year, reducing Class 2 incidents by 38 percent, and exceeding its target of reusing or recycling at least 75 percent of its water in 2020.
With the Covid-19 pandemic driving more people below the poverty line, Barrick is maximising the social and economic benefits its mines bring to host countries and communities.
Barrick's prompt and effective response to Covid-19 largely protected its business and people from the impact of the virus and provided a further chance for the company to demonstrate its commitment to partnership. Barrick has spent more than $30m on Covid-19-related community support and has prepaid more than $300m to date in taxes and royalties to ease the pandemic's economic pressure on some host countries.
The company has established Community Development Committees (CDCs) at all its operational sites, which put communities at the heart of the decision-making process when it comes to community investment. There was a Barrick investment of more than $26m in such projects during 2020.
Barrick Gold Corporation is a sector-leading gold and copper producer. Its shares trade on the New York Stock Exchange under the symbol GOLD and on the Toronto Stock Exchange under the symbol ABX.
The company owns and operates six Tier One gold mines, assets with the reserve potential to deliver a minimum 10-year life, annual production of at least 500,000 ounces of gold and total cash costs per ounce that are in the lower half of the industry's cost profile. They are Cortez, Carlin and Turquoise Ridge in Nevada; Loulo-Gounkoto in Mali; Kibali in the Democratic Republic of Congo; and Pueblo Viejo in the Dominican Republic. Nevada Gold Mines, a joint venture with Newmont, majority owned and operated by Barrick, is the world's largest gold mining complex. Barrick has gold and copper mines and projects in 17 countries. Its diversified portfolio spans the world's most prolific gold districts and is focused on high-margin, long-life assets.
---
---
You may have an interest in also reading…
Austen Robilliard, Investment Director at Murdoch Asset Management explains why the company's investment management solutions are so successful. Austen Robilliard
In times like these, the importance of sustainable investment in infrastructure is growing. The demands on infrastructure are constantly changing,
Alexander Forbes Group Holdings Limited, a specialised financial services group headquartered in South Africa, successfully listed on the main board