EXIM Hungary: Hungary's Export Expert has Strong Focus on Finance and Foreign Market Expansion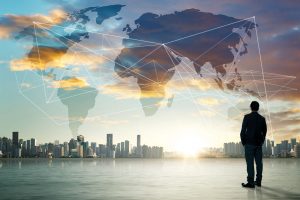 EXIM, the official export credit agency of Hungary, is the only domestic bank and insurer specifically focusing on international trade, foreign market expansion, and investments.
EXIM Hungary is the junction of two legal entities: the state-owned Hungarian Export-Import Bank (Eximbank Plc) and the Hungarian Export Credit Insurance (MEHIB Plc). It operates within an integrated framework for financing and insurance facilities.
It provides a stable financial background for Hungarian export companies, suppliers, and businesses planning to export with foreign trade-related credit services and risk-insurance products that promote the expansion of their activities. With EXIM's expertise and experience — acquired over 25 years of operation — the agency has helped to get Hungarian products and services to 150 countries.
"If we only look at the past five years, we increased our total exposure by more than 50 percent," says Gergely Jákli, CEO and chairman of the EXIM board of directors. "We almost doubled the number of clients, and we are the largest Hungarian state-owned equity investor, with 74 investments in 25 countries."
In addition to the Budapest headquarters, EXIM operates representative offices in four other countries. It has some form of risk exposure in 62 countries, many of which have been co-financed or reinsured with other ECAs worldwide.
"We have also acted as an agent in a large transporting project within the framework of these consortia partnerships," says Jákli. "We are constantly monitoring major development projects around the world to ensure that we promote the integration of companies, not only as a financial service provider but also as a facilitator.
"Our mission is to support Hungarian enterprises to drive the success of domestic exporters in foreign markets — and to deliver a kind of passport to businesses to promote their foreign market success."
EXIM Hungary is one of the 84 export credit agencies of the world and — as the Hungarian player in a global institutional system — its operation is governed by the relevant provisions of the OECD and the European Union. "We faciliate the successful sale of Hungarian goods and services in foreign markets through the provision of effective and specialised financing and insurance facilites. We are functioning as a financial engine of succesful exports of Hungarian companies."
The aim is to cover the entire sphere of export activities with EXIM banking and insurance services and products, including current assets, investments or equity financing through Hungarian and international investment funds, buyer credit, discounting, export credit insurance, loan, and commercial guarantees. That extends from supplier processes prior to export, through manufacturing and production, to entry and sales on foreign markets. Almost 90 percent of EXIM clients are active in the SME segment.
EXIM Hungary, like commercial banks, manages resources from money markets in the broader sense — in addition to the capital provided by the owner — and finances its operation from domestic and international bond issues and bilateral loans.
The Covid crisis has proven once again that, as the Hungarian stakeholder of the export credit and investment insurance industry, the agency is an indispensable player in global trade processes. "Our function in the world economy is once again in the spotlight," says Jákli. "Every eighth Hungarian forint of the corporate loans disbursed by the Hungarian banking system was an EXIM loan in 2020."
Environmental protection and sustainability-focused financing in business activity are key aspects of EXIM strategy. "In our offices, we are constantly taking the necessary steps to facilitate change," Jákli says, "and as a result, we became a PET-bottle-free workplace last year. Now we are working on paperless offices, with a particular focus on e-mobility."
Providing opportunities and supporting clients in their endeavours targeting sustainability is a "must" for EXIM. It has launched a Green Financing Programme to encourage companies to go transition towards a greener future. "Sustainable future starts with sustainable developments," Jákli points out, "but sustainable developments need sustainable financing approach from us."
Since 1998, EXIM has been a member of the Berne Union, a global association for the export credit and investment insurance industry. The union's annual meeting was hosted by EXIM in Budapest this year, attended by 160 guests from some 50 industry stakeholders. The platform allowed them to cultivate future and on-going collaborations in person. In 2020, the event was twice postponed because of the pandemic.
Operating in one of the world's most open economies – the volume of export account counts for nearly 80 percent of GDP and comprises on of the most important indicators of national performance – the industry has a key role to play. And EXIM is ready to step up to the plate.
Covid-19 and its consequences affected all members of the professional community that convened in Berne Union — as well as the mindset of all those involved in global trade and FDI projects around the world. "This situation presents us with opportunities and challenges. Co-operation is becoming increasingly important in the financial world."
---
---
You may have an interest in also reading…
Events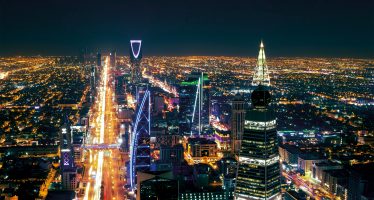 A strong governance system has been the pillar of Al Fozan Holding's consistent growth over the course of its 60-year
Corporate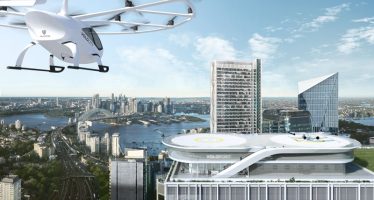 German start-up Volocopter pioneers sustainable air taxi and cargo solutions for urban communities. The German urban air mobility (UAM) firm
Corporate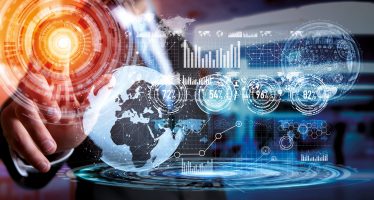 Fitch Ratings has been creating value for global markets and challenging conventional thinking since 1923, when it invented its now-familiar