The National Bank of Bahrain (NBB): Taking it Smooth and Easy in Kingdom's Digitalisation Drive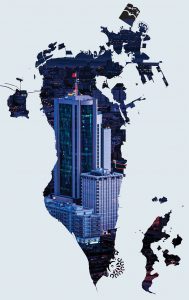 Established in 1957 as the Kingdom's first locally-owned bank, the National Bank of Bahrain has stood proud as the pillar of Bahrain's banking industry for over 60 years. Over the last six decades, NBB has strived to be an influencer on a broader plane, to be value-adding partners to the Kingdom, contributing in a meaningful manner to industry development and to sustainable growth and prosperity.

core driver of NBB's strategy has been commitment to the economy, alignment to the 2030 vision and continued leadership in Team Bahrain. Through the years, NBB has played a vital role in maintaining the country's solid standing as a regional financial hub, by elevating the industry standards to facilitate progress and enabling the Government's plan to spread financial literacy, build a robust FinTech ecosystem and drive a digital economy.
More recently, NBB has spearheaded the industry's digital evolution, setting new standards in digital banking services and delivering immediate value to customers under its slogan 'Closer to You'. Equipped with new technologies, the Bank has taken significant strides to upgrade its conventional offerings, enabling customers access to seamless and efficient products and services.
The Bank has launched its new and improved mobile app "NBB Digital Banking" for iOS /android and a new web-based portal designed to transform and elevate the customers' digital banking experience and make remote banking faster, simpler, and seamless.
The new app, developed by NBB's team of internal professionals in collaboration with leading technology partners (including a local Fintech company), represents a breakthrough in digital banking. The developers created a smooth migration journey from the existing app into the new one, consolidating all digitally available services offered via NBB's branches into a one-stop-digital-shop with dynamic features and options designed to simplify the customer banking journey.
The new platform was rolled out whereby the customers benefitted from an improved registration journey, with fewer clicks and speedier results. This enabled digital onboarding within minutes (anywhere, anytime) which constitutes the fastest onboarding journey. They were provided a biometric login option as well as a password request for added security for returning users. They were also offered diverse product opening options including instant issue of debit cards with the option of pick up or direct delivery, and easy money transfers; Al Watani rewards and increased chances of winning, and the full management of debit, credit, prepaid cards. NBB is also constantly looking towards the future of financial services and the sector's rapid digital migration, and as such, they are continously adding further features to their digital app and are making every effort to incorporate the latest technological upgrades to their products and services, offering their customers a cutting-edge alternative to conventional banking and enriching their lives.
NBB's Digital First Strategy has resulted in the following outcomes:
The successful launch of NBB Digital Banking App, with the main key differentiator to digitally onboard customers anywhere anytime.
Digitising their current retail banking products and services in the most convenient way.
Development of digital-only products.
Launching a new digital reward platform.
Introducing 'wow' factors and reshaping the customer's banking experience.
Impact on customer/end-user
Unique, seamless customer experience
Fewer clicks
Less documentation required, leveraging on integration with different official data sources to complete and comply with regulations fulfilling overall governance
Fast, empowered channel anywhere, anytime
Position digital to complement overall customer lifestyle.
---
Tags assigned to this article:
bahrain
---
You may have an interest in also reading…
Middle East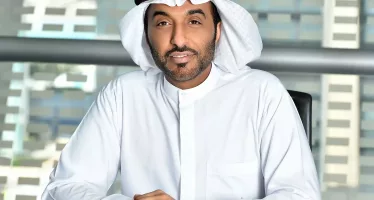 CFI.co in conversation with Dhaher Bin Dhaher Al Mheiri, Chief Executive Officer of Abu Dhabi Global Market Authority. Abu Dhabi
Editor's Picks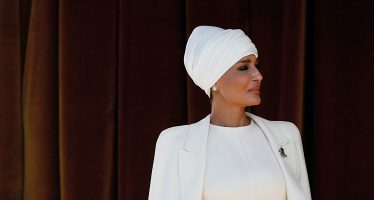 When Sheikha Moza Bint Nasser, mother of current Emir of Qatar, inaugurated WISH 2020 (World Summit For Health) in Doha
Corporate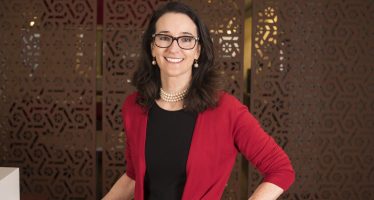 Teresa Barger spent 21 years at the International Finance Corporation (IFC) investing in emerging market companies around the world. At the