Now I See: ICICI Bank Builds Bridges Linking India and UK
ICICI Bank is one of the leading Indian multinational banking and financial services institutions, with a presence in 15 countries, a wide range of products and financial services, and consolidated total assets of over INR13.77tn (£134bn).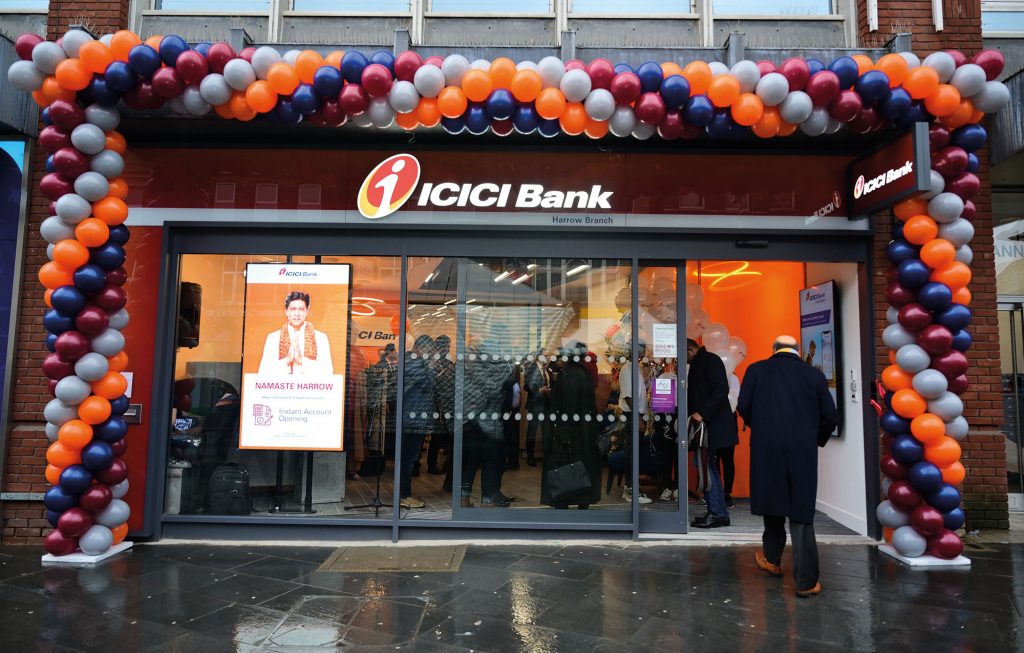 ICICI has been in the UK since 2003, and over the years it has emerged as a full-service commercial bank serving retail, SME and corporate customers from seven UK branches and one in Germany. In addition to physical presence, it has digital channels for mobile and internet banking.
It is one of the few banks in the UK to provide digital account-opening — it can be done in minutes — and only with ICICI can an individual open and activate a UK account from India. Thanks to digital enhancements, it also provides instant remittances to India at competitive rates.
Some of the key products:
Personal banking: current, savings and deposit accounts are designed for all UK banking needs, with app-based account-opening for Indian and British passport holders in either country.
Remittances: with an instant money-transfer service, clients can enjoy end-to-end solutions with speed, convenience and cost effectiveness— with a Rate Block facility and a 20p preferential rate for the first 180 days.
NRI Banking with in ICICI Bank India: a doorstep account-opening facility for Indian citizens based in the UK, as well as home Loans and property management services in India.
Private banking investment products (Indian Corporate Bonds and India dedicated funds) and services provided on an "execution-only" basis, limited to transmission or execution of investment instructions.
Business banking: a bouquet of services such as business, current and savings accounts, foreign exchange conversion and hedging, local and international payments, and trade finance — LC discounting, bill collection, SBLC, working capital finance, and bank guarantees.
Commercial real estate finance: property Loans secured against income-producing commercial real estate assets, including multi-let offices; retail units (some with residential above); light industrial units; residential investment portfolios, blocks of apartments, HMOs, student accommodation and hotels.
The upward trajectory through the bank's impactful presence is surely being felt making it the preferred partner for banking services amongst the Indian Diaspora.
For more information, please visit: www.icicibank.co.uk
---
Tags assigned to this article:
india
---
You may have an interest in also reading…
According to the UN's Food and Agriculture Organisation (FAO), by 2050 the world's population is likely to exceed nine billion
Until fairly recently, the global community strived for economic gains while ignoring environmental, social and community impacts. Extreme climate change
Business, around the world, is no longer "as usual". With some of the recent challenges, it has become a question