Governance Champion Al Fozan Leads Private Sector's Contributions to Saudi Vision 2030 — and a Sustainable Future
A strong governance system has been the pillar of Al Fozan Holding's consistent growth over the course of its 60-year history, accelerating its rise as an industry leader.
The Saudi Arabian family firm — with extensive businesses and investments, mainly in retail, manufacturing, real estate, and trading — has continually demonstrated an unwavering commitment to transparency, accountability. Equally unwavering is Al Fozan's commitment to the kingdom's vision of a progressive future for the people.
Saudi Arabia has seen significant recent transformation in various fields and sectors. These changes fall within the framework of the Saudi Vision 2030, based on the three pillars: a dynamic society, a thriving economy, and an ambitious nation.
The Saudi Vision 2030 seeks to build a society with strong values and principles, ensuring the happiness and wellbeing of its citizens. It builds on a strong foundation of social development and empowerment and seeks to develop an economy of opportunity and potential that reflects Saudi Arabia's competitiveness, diversity, and growth.
Building a forward-looking nation with a responsible community of inspiring citizens is another priority of the vision — one embraced and fostered by family-centric Al Fozan.
The active participation of the private sector is crucial to achieving Vision 2030, diversifying the economy and increasing the contribution to GDP. This new business environment facilitated by the transformations in the kingdom's economy provides opportunities for the private sector.
The private sector has been increasingly acknowledging its role in Vision 2030, and discovering new ways to partner with the government. By aligning activities with the plan's objectives, companies can contribute as enablers, generating employment opportunities to enhance the quality of life of the people and the economic strength of the nation. The sector has in turn been benefiting from the government's efforts to boost promising industries.
Private Sector's Growing Role
Private sector companies realise that aligning with the nation's strategic vision is the surest path to thriving, excelling, and achieving its aspirations. This relies on rational leadership that places great emphasis on establishing a strong governance system.
The involvement of family businesses is central to the sector's drive to reorientate, innovate, and evolve sustainably in line with the Vision 2030 objectives. These enterprises have made significant contributions to the kingdom's development and prosperity — and they will have a bigger role to play in supporting its new aspirations by adapting to, and embracing, change.
Many of the family businesses in Saudi Arabia are holding companies worth billions of dollars, with a growing regional and global presence. They form the backbone of the kingdom's economy, the engines of growth and employment generation. But they need to review existing structures to be able to fully utilise the new opportunities of Vision 2030 — which requires a serious commitment to developing governance, something Al Fozan Holding understands.
Family businesses need to build on the foundations of a strong governance structure to transform the private sector into the main driver of the Saudi economy.
Excellence in Governance
Al Fozan Holding Company has risen to the forefront of family businesses and holding companies in Saudi Arabia and the surrounding region, thanks to its several decades of unwavering values and its own inspiring vision for the future.
As a responsible family business and a leading private sector conglomerate, the group has aligned its business strategies and social development programmes, setting an example for family businesses in the private sector and inspiring them to take communal ownership of Vision 2030.
Al Fozan Holding's robust governance system has enabled the company to serve its partners, positively impact shareholders and employees, and preserve the rights of all players while upholding the company's commitment to the kingdom's laws, principles, and aspirations. The firm has established itself as a major presence in a multitude of industries, including retail, manufacturing, real estate, and trading. It has accumulated some 20 subsidiaries, affiliates, and joint ventures as a result of that commitment.
Al Fozan has also built a reputation as a trusted business partner, winning the confidence of business partners with its governance strategies, sharing insights and investment expertise. The company has built many successful collaborations that have achieved financial and strategic stability and enabled the pooling and transfer of industry knowledge. This has benefited the company and its partners by siezing opportunities and accelerating individual and shared growth.
Al Fozan also believes in giving back to the community. The company's deep-rooted commitment to Corporate Social Responsibility is embodied in the establishment of the Al Fozan Social Foundation which conducts social responsibility programmes and charity work. These efforts are conducted in a sustainable manner, creating a lasting, positive impact on people, society, and planet.
The social foundation manages a large portfolio of non-profit organisations, CSR initiatives and other social investments.
Al Fozan Holding has consistently reaffirmed its commitment to a transparent governance system based on solid values and a long-standing family legacy. By applying standard criteria based on leading practices in the field, the company has won recognition and awards.
"The effectiveness of Al Fozan's transparent governance system regulates intergenerational transmission, the distribution of shares, family participation in work," says chief operating officer Abdullatif Ali Al Fozan, "and exemplifies the company's commitment.
"The CFI.co award underlines the company's belief in the importance of corporate governance as a tool for the development of its business as well as to ensure the nation's prosperity."
---
---
You may have an interest in also reading…
CSR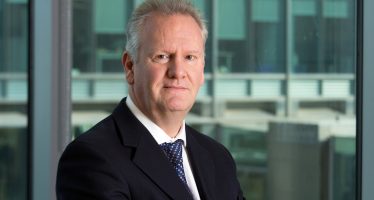 For over a century, Fitch Ratings has been building and creating value for global capital markets around the world. The
Corporate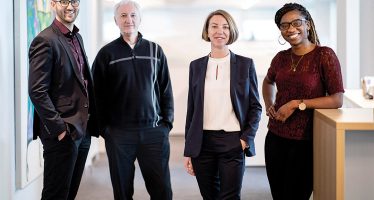 When the pandemic hit, the Public Sector Pension Investment Board (PSP Investments) was one of the first employers in Montreal
Corporate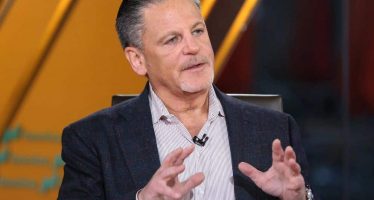 Family's philanthropy and drive unhindered by health and legal challenges American businessman Dan Gilbert has always had a vision to