CORDET: A Year Like No Other – Success Through Resilience and Momentum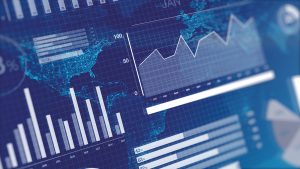 While the world has witnessed huge dislocation and financial instability following the global pandemic, CORDET has demonstrated unique resilience and momentum, strengthening its reputation as a leading alternative credit investor. It has completed 31 new transactions since March 2020, providing tailored support and flexible financing solutions to new and existing borrowers.
The CORDET Mission is to offer commitment beyond credit, enabling transformational growth in Northern-European mid-market businesses, and delivering attractive risk-adjusted returns for its investors.
Success Through Resilience
COVID has highlighted the growing need of smaller mid-market companies for alternative financing solutions, because the crisis accelerated the retrenchment of banks from this segment of the market. CORDET provides support to these smaller companies, with a focus on the UK and Ireland, Nordics, DACH and Benelux. It invests exclusively within its circle of competence in sectors where it has extensive knowledge and experience, and the resilience of CORDET's strategy has been confirmed by its consistently strong performance. The team has so far successfully completed more than 75 transactions with a gross debt value of more than €1.0bn.
CORDET has gone above and beyond expectations to support its existing portfolio companies and drive growth, which has involved providing waivers and extending additional facilities to portfolio companies where capital was required. To date, none of these facilities have been drawn upon as a result of COVID-19 impact, clearly reflecting the strong financial health of CORDET's portfolio companies. Notable examples of CORDET's bespoke and solutions-driven approach during this challenging period include the introduction of a revolver to a PE-owned portfolio company in June last year to ensure that the company has a liquidity solution in place for potential investment requirements when business resumes post international lockdowns.
"It has never been more important to maintain a clear focus on responsible investment considerations to protect and nurture portfolio companies, as well as identify new opportunities. CORDET is uniquely positioned to support long-term value creation in the smaller mid-market by filling the gap left by banks and traditional credit providers and providing flexible financing solutions with an entrepreneurial and partner-driven relationship approach."

– Magnus Lindquist Co-Managing Partner
CORDET's decision-making processes, guidelines and principles provide a strong framework to ensure responsible investment. CORDET believes it is crucial to understand the environmental, social and governance (ESG) aspects of the businesses in which it invests and appreciate that these aspects represent instrumental elements of long-term value creation. CORDET has been a signatory to the United Nations Principles for Responsible Investment since 2014, receiving a consistently strong rating of A and A+, and has taken significant steps over the past twelve months to advance its responsible investment agenda and demonstrate its long-term commitment to ESG. In November 2020, CORDET announced that it provided financing to support the acquisition of Biototal AB, a niche Swedish circular waste solutions business, by a Swedish PE firm. This investment is an excellent example of CORDET's investment strategy in action, with Biototal benefitting from non-cyclical supply-demand dynamics proven to be insulated from the pandemic, as well as benefitting from structural ESG trends from increasing demand for sustainable agriculture and circular waste solutions.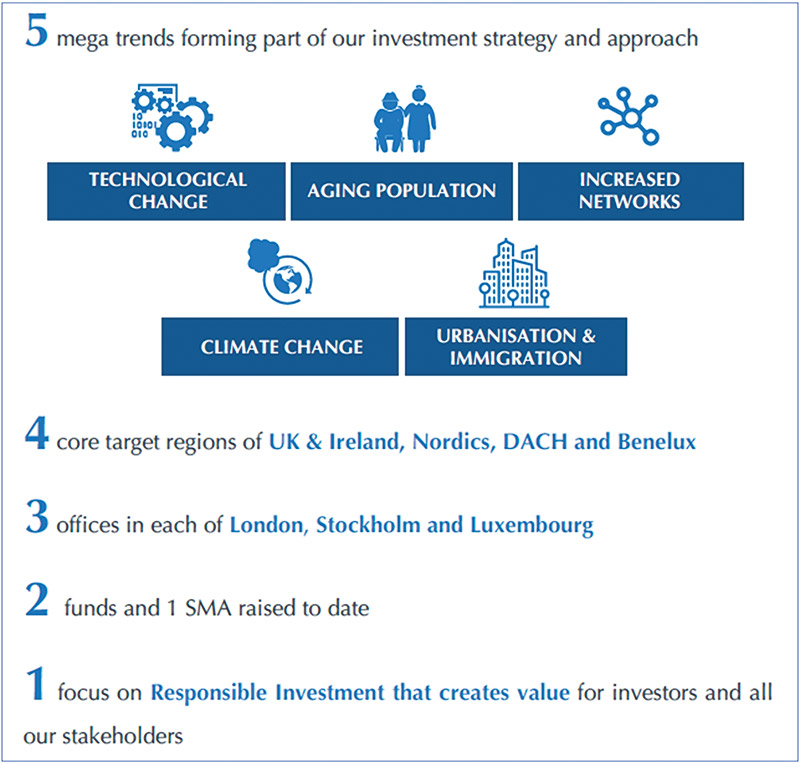 Success Through Momentum
CORDET has demonstrated its "all-weather" investor approach over the past couple of years, consistently investing in new deals both in the benign environment pre-pandemic and in the current period of heightened uncertainty. While some lenders focused solely on their existing portfolios, CORDET has closed 27 transactions with new borrowers since March 2020, all with COVID-resilient business models. CORDET has therefore maintained momentum and demonstrated that it is resolutely supportive of borrowers across its target geographics and is capable of capitalising on new opportunities to enable transformational growth.
In total, CORDET has executed 31 new transactions since March 2020 across four existing borrowers and eight new borrowers, representing total committed capital of c. €217m (primarily to finance new acquisitions, growth capex and add-on acquisitions). All these transactions were closed following the onset of the pandemic, and CORDET believes this demonstrates an unprecedented level of investment activity, capability and flexibility.

The team also completed the standout exit of CSAM, a leading provider of niche eHealth solutions in the Nordics, which conducted an IPO in October 2020. As an alternative credit investor, CORDET has been instrumental in CSAM's growth story by supporting the company on four separate add-on acquisitions, with the investment providing a strong overall return to Fund I. In June 2021, the team secured the exit of Nordax, a €22.4m loan to a leading Nordic specialist bank. The repayment came on the back of the sponsor, Nordic Capital, and Nordax raising a large publicly listed bond to finance a contemplated acquisition.
CORDET has also maintained momentum through its ongoing fundraising and team development. In addition to its continually active deployment and pipeline, CORDET has managed an efficient and disciplined fundraising for Fund II, which has attracted high-quality institutional investors despite the difficult fundraising environment. The CORDET team has gone from strength to strength following its recent expansion, which has included developing its separate operations team and bringing additional services in-house such as loan administration and bookkeeping on special purpose vehicles. CORDET has demonstrated its ability to grow as well as fully institutionalise as a business, and this has unlocked an additional resilience and capability while offering a better service at a lower cost for CORDET's investors and partners.
CORDET is passionate about developing its junior and mid-level investment professionals and promoting a diverse, inclusive, and supportive culture where talented individuals can thrive. This has been recognised recently, with Rebecca Fels and George Velikov being recognised by leading industry award bodies.
CORDET's management style is progressive and nurturing, with twice-weekly round table meetings where everyone is invited to contribute. These are important factors for maintaining team cohesion and participation as the company continues to grow and develop as a leading alternative credit investor in its target markets.
---
---
You may have an interest in also reading…
The Sultanate of Brunei is located in the green heart of Borneo and is known as The Abode of Peace,
Curinde is the operator and developer of three business parks in Curaçao. Jacqueline Jansen was born and raised in Curaçao,
TANQIA – the first privately held wastewater collection and treatment Utility in the UAE, and across the wider Middle East