CFI.co Meets Jennifer Martinel, Founder of Fidusmart, Switzerland: Seeking Out an Independent Path in Financial Management and Tax Advisory
Born in 1985, Jennifer Martinel is a Swiss entrepreneur based in the canton of Zug. Her degree in business administration (with a thesis on KPI balance scorecard) and successful career path led her to start-up financial development – in the evaluation of alternative investments, the analysis of emerging markets and more generally in the financial management of a plethora of different companies.
After graduation, Jennifer started out in a prestigious Swiss family office where she acquired the necessary skills for superior asset management. She learned to manage the dynamics of delicate family decision-making.
Jennifer's aim has always been to acquire a comprehensive understanding of financial and tax management. Accordingly, she joined the Interfida Group through the Ceresio Sa Fiduciary, where she had the opportunity to follow companies of various types. In this career phase she developed her accounting experience, and for many years has been working closely with various entities, developing flexibility, and acquiring the fundamental notions for proper financial management.
"Discretion, trust, competence, knowledge, quality and innovation, are the drivers of the company."
Jennifer's skills expanded over the years, allowing her to become the principal financial manager of SEAS Sa Group, a high-tech water production company. Thanks to its globally patented technology, Jennifer's experience became way more international. The group controls companies in Latin America and the United Arab Emirates, and Jennifer managed the joint venture with Abu Dhabi based SEAS Falcon.
This experience helped her to acquire skills in alternative investments, as well as in fund-raising with international investors. Moreover, it allowed her to learn about the dynamics of emerging markets.
After more than ten years as a financial manager and tax advisor, Jennifer decided to pursue an independent path, founding a company, Fidusmart Gmbh in Zug. Her brilliant career trajectory led the Italian Chamber of Commerce in Zurich to invite her to give a talk on Female Leadership, a subject particularly close to Jennifer's heart.
Finance, Accounting, Tax Advisory, and Other Services at FindusMart: A Young Company That's Already a Winner
Fidusmart Treuhand & Steuerberatung Gmbh was established in 2018 in Zurich, allowing the founder, Jennifer Martinel, to start out on an independent path, after a stellar career as financial manager and tax advisor in Switzerland. Succeeding well in the first phase in Zurich, Jennifer chose to move the company to Zug, finding this to be a particularly stimulating environment: more international and fast growing.
The company operates across a wide range of sectors, with the main activities including tax management, patrimony planning for individuals and companies (both nationally and internationally), company management and succession management, fiduciary services and tax optimisation, company constitution, foreign branch establishment, relocation of individuals and families, family foundations management, and tax planning for family offices. Fidusmart develops feasibility studies on the requirements and practices to establish new commercial activities. The company elaborates strategic plans of liquidity and corporate financial tools. It analyses the accounting, economic and equity situation. It prepares specific financial studies for consortia and public entities as well.
In addition, the company led by this young entrepreneur, works with innovative start-ups, manages digital entrepreneurship and also engages with fintech companies, supporting the processes required by FINMA. Swiss Fintech is a particularly thriving market, second only to Singapore.
For this reason, Fidusmart is particularly active in the development of investment solutions in the technological, innovative and medical fields. These are sectors for which Switzerland ranks fourth in Europe by invested values.
Fidusmart is an environmentally friendly company too. It's proud to have among its customers, an important technological firm that works for the optimisation of industrial processes to lighten company inventories while reducing environmental impact.
Customer success is the basis of the Fidusmart corporate mission. Discretion, trust, competence, knowledge, quality and innovation, are the drivers of the company. The aim is to guarantee to private and corporate customers reliable solutions that are constantly updated to relect the evolving regulatory context, both in the territory and abroad.
The company's customers are located in the USA, UK, Switzerland, Italy and Russia, so a flexible approach to international dynamics is of fundamental importance. Today, the main sectors of activity are renewable energies, Fintech, Digital Entrepreneurship and Innovative Technologies.
Fidusmart is proud to announce that it received the award for Best Auditing and Tax Consultancy Company, conferred by Global Finance in 2020.
---
---
You may have an interest in also reading…
Asia Pacific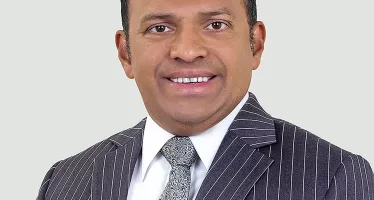 Mufaddal Idris Khumri, CEO and managing director of the Maldives Islamic Bank, has deep expertise in the sector… Mufaddal Idris
Corporate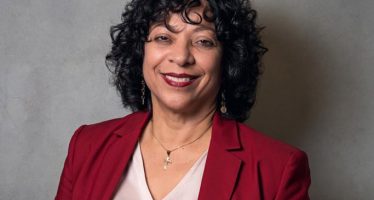 Curinde is the operator and developer of three business parks in Curaçao. Jacqueline Jansen was born and raised in Curaçao,
Corporate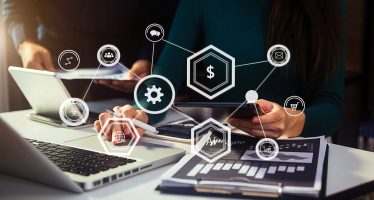 Private investment firm Gallatin Point Capital (GPC) was founded in 2017 with a primary focus: making opportunistic investments in financial