National Bank of Ethiopia (NBE): Putting the Central Bank at the True Centre of Economic Revival
The National Bank of Ethiopia has, since its establishment in 1963, done its utmost to remain a valid entity dedicated to the inclusive socio-economic development of Ethiopia, and a trusted partner in the bid for world development and prosperity.
The NBE, throughout its history, has navigated varying economic systems, challenges and opportunities to remain true to its vision, mission and objectives. Particularly during the last decade, it has contributed to rapid and sustained double-digit economic growth, macro-economic stability, and poverty reduction.
It has achieved this by adhering to its vision of becoming one of the strongest and most reputable central banks in Africa. It has also remained faithful to its mission of maintaining price- and exchange rate stability, fostering a sound financial system and creating an environment conducive to economic growth.
As a result, Ethiopia enjoyed six percent economic growth in 2019/20 against a backdrop of the pandemic, which disrupted socio-economic ecosystems worldwide. Developing countries, such as Ethiopia, have been hit hard, but its economy is projected to grow by about 8.5 percent in 2020/21. Despite inflationary pressure, largely arising from food prices, per-capita income is expected to increase along with other development indicators.
The Ethiopian financial system has continued to show robust expansion, growth and stability aided by reform measures undertaken over the past three years. The three-year IMF programme arrangement under the Extended Credit Facility and an arrangement under the Extended Fund Facility form part of its reform program.
"Particularly during the last decade, it has contributed to rapid and sustained double-digit economic growth, macro-economic stability, and poverty reduction."
With the implementation of the ambitious three-year Home Grown Economic Reform Plan and the introduction of the 10-year perspective plan, Ethiopia is poised for remarkable growth, despite external and internal challenges.
The economic reform plan focuses on addressing imbalances and rebalancing growth. It has three main pillars. They deal with macroeconomic and financial sector reforms to correct foreign exchange imbalances, control inflation, safeguard financial stability and ensure debt sustainability; structural reforms to ease institutional and structural bottlenecks to productivity and job creation; and sectoral reforms to address institutional and market failures in key strategic sectors.
As part of this reform agenda, and in-line with the IMF programme, NBE has begun undertaking far-reaching reform measures to bring about fundamental changes to its operational modalities and policy deliverables as indicated in its core mandates.
The NBE is in the process of realising the establishment of a capital market after long years of hiatus, which is expected to open broad vistas for market, based inclusive economic growth, investment, savings, and technological transformation. It has begun operationalising a new monetary policy framework which will enable it to use and expand the mix of its policy tools kit to achieve its stated vision, mission and objectives.
Over the past two years, the bank has issued and/or harmonized dozens of directives and proclamations pertaining to financial sector development, access to finance and financial inclusion, foreign exchange management, external sector development, transfers and remittances as well as international reserve management, payments systems and other policy measures that would enhance FDI and employment.
Directives for the introduction of open market operations and standing facilities have been issued. Development of financial markets has also been given emphasis by setting infrastructure and strengthening the legal framework for financial transaction and development of interbank money markets.
In response to the pandemic, the NBE has used innovative ways of mitigating the negative impacts on businesses, investment, employment and economic activities. The bank provided lines of credit to commercial banks to bolster their liquidity and to provide and restructure loans, and eased some of the stringent regulatory and supervisory provisions. These measures have helped the country's economy to ride on a sustained growth trajectory with minimum loss of employment.
The NBE undertook a demonetisation process late in September 2020 which brought remarkable changes in financial intermediation, financial inclusion and the savings culture of society. As a result of this and related measures such as limiting cash holding and cash withdrawal limits, there has been a significant increase in deposit accounts and savings in formal financial institutions.
Accordingly, over 7.2 million new deposit accounts were opened with more than Birr110.8bn in new deposits. The demonetisation process has also helped to fight against illicit transfers, tax fraud and tax evasion as well as cross-border contraband trade and anti-money-laundering practices.
The National Bank of Ethiopia is undertaking capacity building initiatives to attract and retain its highly valued professionals with a view of achieving its core mandates as a modern and technology-driven, proactive central bank. It highly values its partnership with the major development partners, including the IMF, the World Bank and its correspondent banks, and will continue to work in a collaborative spirit. The bank continues to act independently with a view of effectively discharging its duties and responsibilities — and to contribute to Ethiopia's sustained socio-economic development.
---
---
You may have an interest in also reading…
Innovation & Technology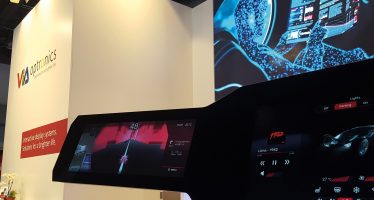 Germany's VIA optronics prides itself on being a one-stop solution provider of interactive display systems and solutions. The company is
Corporate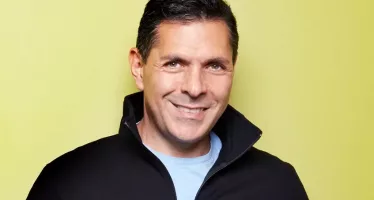 From developing healthy snacks to advancing the Middle East peace process, one entrepreneur keeps biting off as much as he
Corporate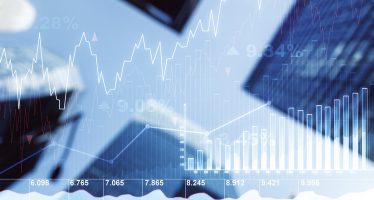 Active Capital Reinsurance, Ltd. (ACTIVE RE), domiciled in Barbados, operates with a general insurance and reinsurance license granted by the