Crescat Capital: Navigating the Boom Bust Cycle

Kevin Smith, Crescat Capital founder and chief investment officer, has managed money through the tech bubble, dotcom bust, housing bubble, global financial crisis, the longest bull market ever, the Covid recession, and the present stimulus-led recovery.
He launched the Global Macro Fund in 2006. Since then, the fund has delivered a cumulative net return of 631.4 percent versus a 362.6 percent total return for the S&P 500 Index. The fund's negative "downside capture ratio" means that it also generated positive returns in down months for the market. "This is evidence of the team's ability to capitalise on its bearish macro themes through its short-selling acumen," says Smith.
In March 2020, when the Covid downturn hit hardest, Crescat was prepared. The Global Macro Fund was up 20.7 percent that month thanks to its short positions — while the S&P 500 Index was down 12.4 percent.
The fund subsequently delivered strong returns through year-end due to its long positions to finish the year up 65.6 percent net. All three Crescat funds made Bloomberg's top ten performing hedge fund list for 2020, according to its Hedge Funds Brief newsletter.
"Performance post-March 2020 was driven by our global fiat debasement macro theme," says Smith, "which continues to be our largest thematic exposure across all Crescat strategies today."
"We express this theme through our activist precious metals positions, and launched an entire fund dedicated to it in August 2020 — the Crescat Precious Metals Fund. Through May 2021, this fund has generated a cumulative net return of 250.7 percent versus a modest 7.2 percent return for its benchmark, the Philadelphia Gold and Silver Index, a period of just 10 months."
Through Crescat's partnership with esteemed exploration geologist Quinton Hennigh, the firm is able to identify a portfolio of companies with the world's most prospective gold and silver deposits. "We are leading the charge to fund exploration and discovery of the new, large, high grade deposits to fill the supply void left by the majors after 10 years of underinvestment."
Additional opportunities augment Crescat's precious metals positioning, adds Smith. "In our Global Macro and Long/Short hedge funds, we remain committed to shorting overvalued equities in what today is the most overvalued US stock market ever, according to our 16-factor valuation model."
The firm's short positions are part of an overriding Great Rotation theme. There are inflationary pressures from all three major macro drivers in the economy — demand, supply, and monetary dilution. Crescat believes investors will be rotating out of over-valued long duration financial assets and into undervalued commodity cyclicals and inflation hedge assets, including scarce natural resource stocks.
The Crescat Global Macro Fund is where investors can get exposure to the full panoply of Crescat's macro themes, including Great Rotation longs and shorts and currency options to mitigate the risk of the China banking and currency bubble.
Crescat Capital Management Team
Kevin Smith has been managing investment portfolios since 1992, in a career spanning multiple business cycles. He has been the lead portfolio manager of Crescat's five investment strategies since their inception. He is the creator of Crescat's firmwide global macro investment process and systematic equity valuation model.
Prior to founding Crescat, he worked as a wealth advisor with Kidder Peabody. He holds an MBA from the University of Chicago Booth School of Business, with a specialization in Finance and a concentration in Statistics. He holds the Chartered Financial Analyst designation.
Linda Smith, CPA, is a co-founder of Crescat Capital. As chief operating officer, she manages business operations, including finance, regulatory compliance, and client service. In prior roles at Crescat and its predecessor companies, she has served as controller from 1997-2012, and the in dual position of chief financial officer and chief compliance officer from 2012-2015. She became COO in 2015.
Linda Smith came to Crescat with significant investment industry and public accounting experience from prior employment at Kidder Peabody and EKS&H (now Plante Moran) and corporate experience as controller of Pharmajet, a biotech company.
Born and raised in New Jersey, she earned an MBA from the University of Chicago, Booth School of Business and a BA in English Language and Literature from Tufts University. She is a Certified Public Accountant.
Tavi Costa is a member and portfolio manager at Crescat Capital; he has been with the firm since 2013. He built Crescat's macro model that identifies the current stage of the US economic cycle through a combination of 16 factors.
His research has been featured in financial publications such as Bloomberg, The Wall Street Journal, CCN, Financial Post, The Globe and Mail, Real Vision, and Reuters. Tavi is a native of São Paulo, Brazil. Before joining Crescat, he worked with the underwriting of financial products and in international business at Braservice, a major logistics company.
Tavi Costa graduated cum laude from Lindenwood University in St. Louis with a BA in Business Administration.
Quinton Hennigh, PhD, is a globally renowned exploration geologist with 30 years' experience in the mining of precious metals. Hennigh began his career in gold exploration after obtaining his PhD in Geology/Geochemistry from the Colorado School of Mines. Early in his career he worked for major gold mining companies including Homestake Mining (now Barrick Gold Corp.), Newcrest Mining, and Newmont Corp.
Later, Quinton Hennigh founded Novo Resources Corp (TSXV: NVO), acting as its CEO and currently serving as chair. He has played a key role in major global discoveries such as Novo's Pilbara assets in Western Australia, First Mining Gold's Springpole gold deposit in Ontario, Kirkland Lake Gold's Fosterville gold mine in Australia, the Rattlesnake Hills gold deposit in Wyoming, and Lion One's Tuvatu gold project in Fiji.
For more information, contact info@crescat.net
---
---
You may have an interest in also reading…
Corporate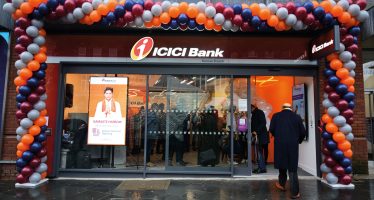 ICICI Bank is one of the leading Indian multinational banking and financial services institutions, with a presence in 15 countries,
Corporate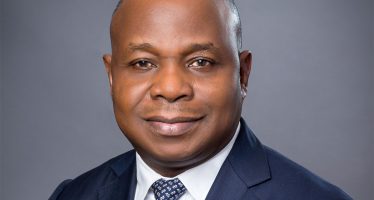 In attendance were representatives from the oil and gas, finance, agriculture, insurance and other sectors of the Nigerian economy. FACL
FRONT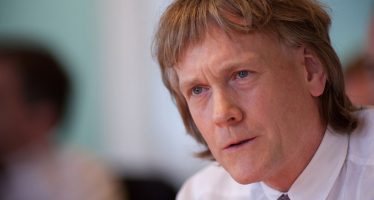 David Thomson, quite possibly the richest man in Canada, finds value in art — and ice hockey By TONY LENNOX