Crédit Mutuel Asset Management: Clients' Trust is Our Finest Reward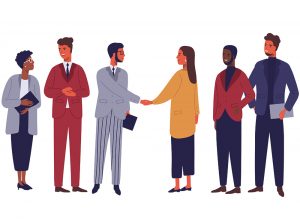 With more than 30 years of expertise in asset management and a complete range of funds combining simplicity with transparency, Crédit Mutuel Asset Management has evolved to take up a sector-leading position.
Its funds are primarily based on finding a balance beween the unending search for performance and comprehensive risk management.
Crédit Mutuel boasts all the advantages of a "human-scale" structure despite its impressive team of 250 professionals dedicated to asset management. The firm remains agile enough to combine flexibility and responsiveness and build lasting partnerships.
"Crédit Mutuel Asset Management's operations are based on fundamental analysis, framed by a structured process. Risks are calibrated to promote performance readability."
Its transformation goal was to become fully responsible and provide sustainable finance based on socially responsible investing (SRI) and ESG principles. For more than 15 years, Crédit Mutuel Asset Management has been a committed player in sustainability, with technical skills adapted to its evolution. Attention is paid to risk monitoring, regulatory, financial and operational controls, and its information systems feature cutting-edge technological tools, frequently updated standards, and performance attribution.
The firm offers service valuation, administrative and the legal management of funds on behalf of external management companies. Its wide range of dedicated, multi-company FCPE funds is based on consistency and expertise.
An allocation committee defines the monthly portfolio allocation according to a top-down approach (based on economic analyses) and is enriched by the market experience — and the bottom-up knowledge of the various asset classes. The committee decides on diversifications (management, thematic, commodities, credit), increases or decreases in the respective classes. It is comprised of the heads of management divisions and experts from Crédit Mutuel Asset Management.
Weekly rate-management meetings are held to define the main areas of portfolio exposure and drive management dynamics. This provides a detailed review of the markets — interest rates, currencies and credit — carried out jointly by managers and credit analysts. Internal ratings are applied with a rigorous monitoring protocol.
Crédit Mutuel Asset Management's operations are based on fundamental analysis, framed by a structured process. Risks are calibrated to promote performance readability.
When it comes to equity management, Crédit Mutuel has the quality of stock-picking at its heart, divided into geographical areas, capitalisation sizes, and themes. The criteria for selection of securities is based on regular contact between its managers and the directors of large companies. Factors under consideration are quality of the company, valuation adapted according to the sector, and evolution of the company.
The Multigestion Alliance of strategies optimises the risk/return ratio for clients, with recognized expertise in diversified management and fund assembly. There is a rigorous quantitative and qualitative process for selecting internal and external funds.
Profiled management is based on decisions made by the allocation committee. Based on benchmarks, the team selects funds in different asset classes. Multi-strategy management (based on absolute performance) combines different strategies for risk diversification.
Structured management is optimised via mathematical models. Hedged or unhedged index funds are evaluated in relation to the underlying currency of the country of the index. Cushion funds are managed using portfolio insurance techniques, offering capital protection for investors.
---
Tags assigned to this article:
ESG
---
You may have an interest in also reading…
That Nigeria is blessed with immense wealth is never in doubt: men and women of remarkable business integrity and brilliance,
Since its foundation in 2011, Traxion has evolved to become the largest and most important mobility and logistics enterprise in
ICICI Bank is one of the leading Indian multinational banking and financial services institutions, with a presence in 15 countries,