BIAT: Taking Decisive Steps to Counter Uncertainty Has Lent Strength to Tunisian Society and Economy

The International Arab Bank of Tunisia (Banque Internationale Arabe de Tunisie, or BIAT) was founded in 1976 and has emerged as a key player in the country.
It has subsidiaries in the fields of insurance, asset management, private equity, stock market intermediation and advisory services. The bank has 205 branches across Tunisia and more than 2,000 employees, serving individual and corporate customers that include SMEs, large corporations and institutions.
BIAT undertook a series of support measures during the Covid-19 health crisis; chief among them was the Moltazimoun initiative. This offered solutions for clients facing difficulties caused by the pandemic, as well as support for the wider community, to cope with the economic and social repercussions. Under the initiative, BIAT allocated $182.2m in additional credit to meet corporate clients' financing needs for day-to-day operations. The decision-making process was adjusted to become more decentralised, and to simplify and streamline the provision of funds.
"BIAT has put preventative measures in place to ensure the health security of its customers and employees, and advised clients on minimising movement and employing remote tools."
BIAT has undertaken studies of specific client requirements and adapted its support accordingly. The bank encourages clients to remotely contact customer advisers and business managers, who are available to provide advice and support.
BIAT has closely followed the evolution of the Covid epidemic and complied with guidelines and instructions from government and health authorities. It has activated its resilience plan with a system that ensures the continuity and stability of activities and transactions as well as the security of its customers and employees. All BIAT branches were kept open, and support services were continually operational.
BIAT has put preventative measures in place to ensure the health security of its customers and employees, and advised clients on minimising movement and employing remote tools.
Measures put in place to support employees:
Regular disinfection of ATMs.
A sterilisation operation was carried out at the bank's six-storey, 1,000-employee head office.
Small teams have been implemented as part of BIAT's business continuity plan, cutting the number of employees physically present at the head office by 70 percent. This was made possible by remote working tools and did not affect the normal functioning of the bank.
Buses were provided to ensure employee transport in Greater Tunis.
Hydro-alcoholic distributors have been installed for hygiene in all common areas of the agencies and the head office.
Gloves and protective masks have been made available to all staff in the sales network.
Limits to internal and external meetings, and events and gatherings have been suspended.
There are 14-day self-isolation measures for employees who have travelled abroad.
Awareness-raising campaign via video, posters, and meetings with specialist doctors.
Reorganisation of sales activity in branches, and the provision of remote tools.
Measures Put in Place to Secure and Support Clients
BIAT has limited the number of customers present in branches, and enforced minimum distancing between them. Specific reception areas were established to limit groupings.
More than 260 ATMs are available throughout Tunisia, as well as three self-service spaces in Tunis, Sfax and Monastir accessible at extended hours.
The Biatnet app allows customers remote access to their accounts, including card transactions, transfers and statements.
A customer relations centre, open six days a week, is there to provide assistance.
BIAT offers free ATM withdrawals to customers of all local banks and post offices to participate in the national effort to fight Covid.
Allocation of Earnings for Fiscal Year 2019
BIAT has decided to allocate its 2019 profit to reserves. This decision was motivated by measures from the Central Bank of Tunisia to buffer the economy.
Measures Put in Place to Ssupport Society/Community
BIAT participated in the national effort to fight coronavirus, and made a $6.6m donation for the benefit of the support fund to the Ministry of Health, and organised support actions through its foundation.
Beyond this financial contribution to the 1818 fund, BIAT endowed its foundation with additional scope to engage in targeted support actions. These revolve mainly around:
Acquisition of medical equipment to strengthen and improve the reception capacity of hospitals (such as assisted breathing equipment and PPE.
The purchase and mobilisation of non-medical equipment necessary for the provision of health services such as logistics.
Participation in awareness-raising and prevention actions for citizens through the bank's commercial spaces to ensure communication on health measures and the promotion of remote tools.
A committee has been set up to support and monitor the implementation of all of these actions according to developing needs.
---
Tags assigned to this article:
tunisia
---
You may have an interest in also reading…
Corporate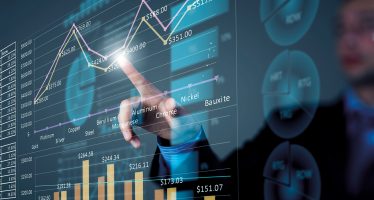 No investor could have foreseen the Covid-19 pandemic. Natural disasters are unpredictable events, and uncertainty is one reason for the
u4673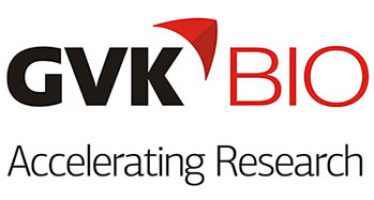 GVK Biosciences is one of the largest India-based discovery, development, and manufacturing solutions provider to the biopharma industry. Established in
Corporate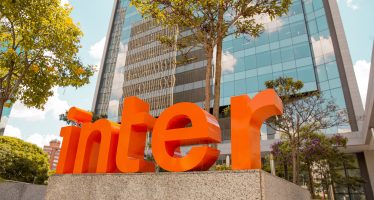 A silent revolution is helping thousands of Brazilian families to plan and take care of the things that matter most