Alpha MOS: Improving Human Life
Alpha MOS, a world leader in the design and development of instruments for sensory analysis, has gone through significant changes in the last few years. The company's CEO, Pierre Sbabo, explains how an aggressive strategy to expand the business is already beginning to transform Alpha MOS into a leader in the Food and Beverage sensory testing.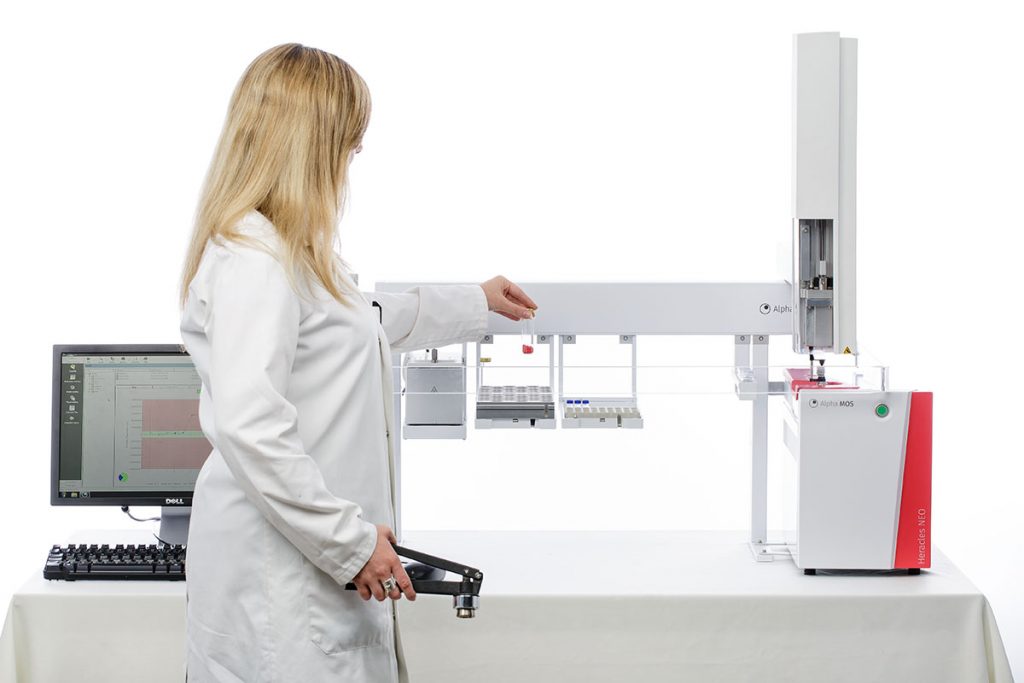 Headquartered in Toulouse, France, with subsidiaries in the United States and China, Alpha MOS is an expert in organoleptic testing, offering fast and reliable sensory measurement solutions for quality control and product development support to the Food and Beverage market.
In this area, human sensory panels have historically been used to control and assess the sensory characteristics of food products. While valid, this model is being challenged by changes in consumer habits. Food & Beverage companies need to release more new flavors and products, more frequently. Human panelists are under pressure to adjust to the sheer number of tests to be performed and the variety of flavors to monitor.
"With our solutions, we offer an enhancement of this traditional method. Our equipment is faster, more reliable and offers lower cost of operations. Our task is to help reduce the burden on sensory panels, bring a higher degree of repeatability and reliability in the tests, and allow human experts to focus on disputable samples" said Pierre Sbabo.
Established in 1993, Alpha MOS was the first company to market electronic noses. Since its creation, it has invested heavily in research and development and later developed instruments for assessing taste and visual aspect. It holds several patents covering detection technologies and methods or data processing. Today, the company designs and sells a range of high-tech instruments for testing the sensory characteristics of raw materials up to end-products, which gives it a unique positioning and a strong competitive advantage.
In addition to technical and commercial teams in Europe, North America and Asia Pacific, Alpha MOS has a network of more than 30 distributors worldwide. Alpha MOS is publicly traded on Euronext Paris – the Paris stock exchange.
In 2017, Jolt Capital, a high-tech investment fund headquartered in Paris, and Ambrosia Investments, a Food and Beverage investment fund from Luxembourg, became majority investors in Alpha MOS.
With their support, the company's strategy pivoted. Alpha MOS decided to strengthen its focus on the Food & Beverage sector and accelerate the development of new solutions that meet F&B production facilities' tough requirements. This is a key step on the road to becoming a leader of F&B sensory testing.
Innovation Driven
To support this vision, Alpha MOS has invested millions of euros in Research and Development to meet rapidly changing market expectations and develop innovative solutions in sensory analysis. The latest addition to its product range is the Heracles NEO electronic nose that features increased performance for smell analysis, designed to save testing time while increasing analytical capabilities.
The Heracles NEO range was introduced with a large selection of configurations and options covering the needs of laboratories and test centers in the Food and Beverage market. It also meets the testing needs of adjacent segments like functional food, nutraceuticals, or food packaging. The Heracles NEO features larger sensory analysis functionalities and tools, stronger performance and an increased sensitivity that set a new benchmark for the industry.
Bringing more innovation to the market, the Heracles QA offers customizable solutions for off-taste detection in Food and Beverage production, for example bottling or packing lines in beverage plants.
Going through a series of blind tests at a world leading beverage company, the Heracles QA has proven its higher reliability and sensitivity with a success rate 20% superior to human panels. In these validation blind tests, Alpha MOS Heracles determined if a beverage meets a given taste profile, thus eliminating the risk for testing errors and the associated subjectivity of the results. The beverage company is now using Heracles units to support and strengthen their sensory testing teams.
"The QA solution is based on client-customized equipment offering a simplified user interface, that allows operators to detect off-taste products and reduce customer complaints. We are now working on deploying these QA solutions with several other key accounts."
Improving Human Life
Alpha MOS instruments have long been used in industrial applications as well as in academic and research institutes. Their analytical capabilities and performance make them ideal tools for advanced investigations and research studies where organoleptic testing is involved. On the other hand, their easy-to-use and user-friendly data processing based on AI completely fulfills the needs for fast and reliable testing methods in production quality control, especially in the Food and Beverage industry, but not only.
"We see a growing demand for natural ingredients evaluation and qualification / standardization of taste. Raw materials adulteration, or end-product shelf life is also a growing concern. Production processes have become more complicated with brands developing products in partnership with independent bottlers or packers. Quality assurance and the consolidation of data require more automation, which creates new opportunities for Alpha MOS in sensory testing."
The CEO added: "We have accumulated 27 years of experience in sensory analysis that have resulted into top-quality solutions, both hardware and software. By combining our AlphaSoft software suite with our unique AroChemBase data base, what we create is an odor analysis software module that can characterize nearly 100,000 molecules. It links 2,000 VOCs (Volatile Organic Compounds) to sensory attributes. This is the world's largest reference data base of its kind."
"Our vision is to offer sensory testing solutions to improve human life, anytime, anywhere. Alpha MOS will continue to aggressively pursue the goal to become the sensory analysis expert in Food & Beverage and adjacent segments."
---
You may have an interest in also reading…
Oil & Mining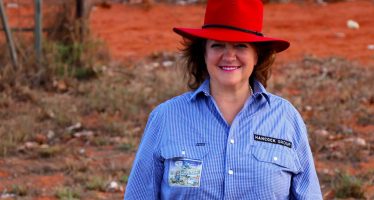 The Thatcher fan and chair of Hancock Prospecting has little sympathy for the Left, green policies, or the Channel Nine
Corporate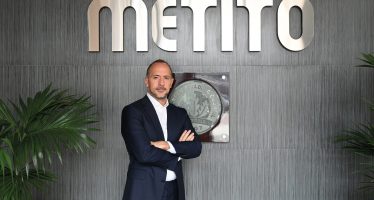 CFI.co in conversation with Metito CIO and managing director Talal Ghandour. He explains why water is a precious and profitable
Corporate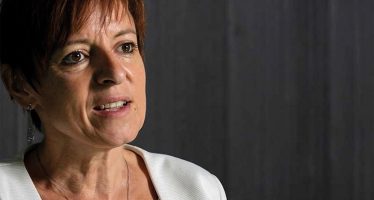 Since its foundation, Luxembourg-based Victor Buck Services has been providing solutions that allow customers to simplify their communication channels. The