FFA Private Bank: Trusted Partner

FFA Private Bank's strategic vision is to remain the foremost private bank in the Middle East by offering a complete range of financial products and banking services to affluent individuals, their families, and their businesses as well as to corporations, banks, and financial institutions.
The term private bank reflects the commitment to a certain style of banking. Under this scheme, FFA Private Bank engages in an ongoing long-term relationship with its clients, ensuring that each one of them receives truly exceptional service and personalised attention. Through its headquarters in Beirut or its subsidiary in the Dubai International Financial Center (DIFC), the bank's services are delivered via distinct divisions, each with its own area of expertise but linked by the same values. The bank's core values serve as a frame of reference and are shared by people at every level of the company:
Integrity – The bank practices the highest standard of personal and corporate ethics in all its interactions, continually strengthening its heritage of building long-lasting relationships through honesty, fairness, trust-worthiness, and reliability.
Performance and professionalism – The bank recognises, rewards, and promotes outstanding performance. Its commitment to excellence lies in the constant improvement of its management practices and know-how. The bank conducts its business relationships with the highest level of professionalism.
Compliance – The bank acknowledges the significance of all laws, regulations policies, and standards pertaining to its industry, both internal and external, and complies with them at all times.
Profitability – The bank strives for sustained profitability, which in turn enables it to carry out its business initiatives, make long-term investments, ensure job security, and provide attractive returns for its shareholders. Moreover, FFA Private Bank is committed to maintaining the highest standards of corporate governance and anti-money laundering (AML) compliance. FFA Private Bank offers private wealth management, asset management, capital markets services, corporate and investment banking services, and real estate services.
Private Wealth Management
The Private Wealth Management Division is where clients – whether individuals, families, institutions, or trusts – receive highly customised financial advice and investment solutions for their substantial net worth. Protecting the client's assets while securing their long-term objectives is always the priority; the private banker's role vis-á-vis the client, is to maximise risk-adjusted returns.
"FFA Private Bank is a relationship-focused bank. The bank's mission is to deliver exclusive, innovative and personalised solutions to high-net-worth individuals and families, their companies, and trusts."
Developing strong client relationships is an essential building block in reaching this goal. Capitalising on FFA Private Bank's internal capabilities and its premier access to institutional resources, the Private Wealth Management Division offers a wide scope of investment products and services as well as fiduciary current accounts, term deposits, local and international payment facilities, and a broad range of lending facilities. The numerous correspondent banking relationships that FFA Private Bank enjoys, enable its private bankers to feel unconstrained in terms of the various investment solutions and value they can offer to clients. By working on a true open architecture basis, the bank provides investors with access to any asset class or money manager on a global basis.
FFA Private Bank is a relationship-focused bank. The bank's mission is to deliver exclusive, innovative and personalised solutions to high-net-worth individuals and families, their companies, and trusts. Private wealth management bankers strive to anticipate client needs and provide the best possible service through the establishment of long lasting relationships based on transparency and trust.
Private wealth management bankers also guide the client through the various types of banking services provided: financial brokerage, asset management, real estate, deposits, loans, corporate and investment banking, credit cards, etc.
Through its Asset Management Department, FFA Private Bank provides professional investment services to its clients in a number of ways, tailored to the needs of individual clients and through funds and discretionary accounts mandates, by consistently keeping clients informed, focusing on risk-adjusted returns, and rapidly adjusting to tactical opportunities and risks.
An Integrated Approach and Gateway
Over the last few decades, FFA Private Bank has emerged as a key player on the regional financial markets, building great relationships with private and institutional investors in the Middle East. The bank prides itself on its high level of service based on insightful recommendations, first rate execution, and performance-oriented back office.
Through a single capital markets platform, the bank provides its clients access to all financial markets – including the US, Europe, and the MENA region – allowing them to trade a wide array of instruments including OTC products, equities, fixed income, and derivatives.
Individual investors and professional traders can access the bank's FFA Direct Pro + platform and trade online stocks, futures, options, forex, CFDs, bonds and funds, via web, smartphone, or tablet.
The Corporate and Investment Banking Department, with its high calibre and experienced team, offers a range of services to local and regional companies with the aim to helping them increase their corporate value, expand, and unlock greater shareholder value.
FFA Private Bank's range of corporate and investment banking services include:
Valuations,
Mergers and acquisitions advisory and transactions,
Financial restructuring,
Raising equity and debt, and
On balance sheet corporate lending.
The versatile open platform, as well as thorough screening and due diligence process, allows the bank to get involved in deals that are geographically located across the globe, thus providing access to regional and international opportunities that are both unique and diversified.
Successful and Resilient in Real Estate
The bank's real estate division, FFA Real Estate, has established itself as a leading provider of real estate investment opportunities to the bank's client base through combining in-depth market knowledge with industry expertise to offer comprehensive solutions to clients and investors. Real estate advisory services include optimising current portfolios, carrying out due diligence services in order to structure transactions, raising equity, and providing the investors with access to attractive and carefully selected international opportunities.
With its signature customer-centric approach, FFA Real Estate continually works to strengthen relationships with tenants and investors while introducing new product concepts. Throughout every stage of development, from conception to long-term management, the focus is on energy efficiency, sourcing of sustainable materials, and the life cycle capital costs of buildings. While implementing this unrelenting approach to sustainability, FFA Real Estate maintains the emphasis on surpassing investment expectations.
Expertise in appraising opportunities takes FFA Real Estate beyond the region to offer a global perspective, pinpointing real estate markets in which investors can tap into such benefits, which include residency permits, citizenship, or favourable tax regimes.
FFA Real Estate, through its extensive knowledge of global citizenship programmes and its trusted experts, acts as a consultant to help the client choose the best programme that suits his or her needs.
---
Tags assigned to this article:
uae
---
You may have an interest in also reading…
CFI.co Meets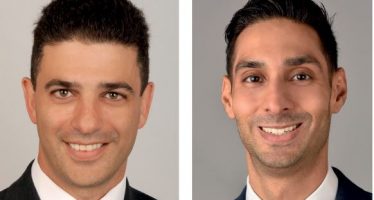 Pavilion Global Markets Ltd was founded in Canada more than 50 years ago as an institutional, agency-only broker-dealer. For over
Start-Ups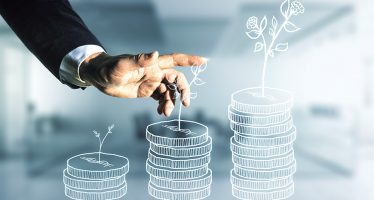 Kickstart Seed Fund was founded in 2008. Yes, 2008 — and despite the recession, the company closed its first fund
Corporate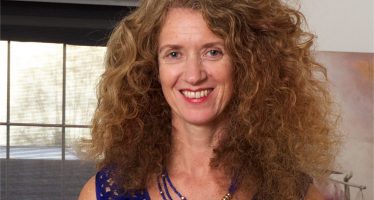 CFI.co in conversation with Caoilionn Hurley, managing director of Co-op Legal Services. What excites you about the business world in