BAWAG Group: Austrian Front-runner Bank Applies Compassion During Coronavirus Crisis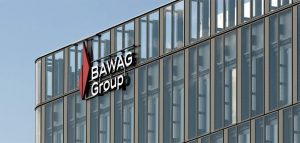 BAWAG Group AG is the listed holding company of BAWAG PSK. With 2.5 million customers, BAWAG PSK is one of Austria's largest banks, operating under a recognised national brand.
It is headquartered in Vienna, Austria, with the main brands and subsidiaries easybank, easyleasing and start:bausparkasse in Austria. In Germany, BAWAG Group operates under the Südwestbank, BFL Leasing GmbH, Health Coevo AG and start:bausparkasse brands and subsidiaries with Zahnärztekasse AG in Switzerland.
BAWAG Group applies a simple, low-risk, efficient and transparent business model focused on Austria, Germany and developed markets. The bank serves retail, small businesses and corporate customers, offering comprehensive products covering savings, payment, lending, leasing, investment, building society, factoring and insurance.
BAWAG PSK products and services are available through online and offline channels. Delivering simple, transparent and best-in-class products and services that meet its customers' needs is the consistent strategy across all business units.
Recent Developments
After a record year in 2019, with a profit before tax of €604m (up 6% vs. previous year) and a Cost-income ratio of 42.7%, BAWAG Group entered into the coronavirus crisis from a position of strength, having transformed the business over the years to be able to withstand economic downturns.
The group is working closely with various governmental bodies to tackle this public health crisis, supporting customers and the real economy, and protecting the franchise.
The managing board waived any potential bonuses for 2020, having already waived all bonuses for 2019. A special rewards-programme for front-line employees working in the branches has been instituted. It has not tapped into any government furlough, employee subsidy or special assistance programmes as the group considers that these are earmarked for those most in need.
Share buyback
A share buyback of €400m was completed in Q4 of 2019, the first of its kind in Europe.
On October 18, 2019, the European Central Bank approved a share buyback of up to €400m, which was then executed as a voluntary partial tender offer. In total, 10,857,763 shares were bought back and cancelled, equivalent to some 11 percent of the company's shares outstanding at that time — a milestone across European banks.
BAWAG Group's business model is based on the strategic pillars:
Core Market Growth
Foundation is Austria, with a focus on developed markets
Focus markets: DACH region, Western Europe and the US
Growth into current account market share entitlement of up to 20 percent in Austria, across core retail products
Growth drivers: partnerships and platforms, enhancing digital engagement, and pursuing earnings-accretive M&A, meeting the group RoTCE target of more than 15 percent
Focus on Customer-centricity
Build multi-channel and multi-brand franchise from branches-to-partners-to-brokers-to-platforms-to-digital products across the entire retail & SME franchise
Physical network focused on high-touch and high quality advisory
Leverage technology to simplify processes and reduce complexity
Enhance analytical capabilities to improve customer experience
New retail partnerships and lending platforms to provide 24/7 customer access
Efficiency Drive via Operational Excellence
BAWAG Group's DNA is to focus on the things that can be controlled: the "self-help" approach to banking
Simplify, standardise, and automate online and offline product offerings
Create frictionless processes: wing-to-wing digitalisation focus across the bank
Continuous optimisation of processes, footprint, and technology infrastructure
Embrace various forms of technological change that will transform banking
Secure Risk Profile
Maintaining strong capital position, stable retail deposits and low risk profiles
Focus on mature, developed and sustainable markets
Apply conservative and disciplined underwriting in markets the group understands best
Maintain fortress balance sheet
Proactively manage and mitigate non-financial risk. 
---
Tags assigned to this article:
austria
---
You may have an interest in also reading…
Corporate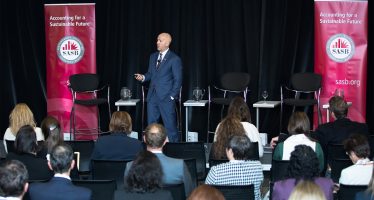 Sustainability issues are global business issues. For example, data security—a social issue—is important to companies in the software industry. Water
FRONT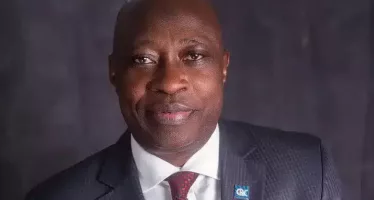 CFI.co in conversation with Dr 'Tunde Popoola, Group Managing Director/CEO of CRC Credit Bureau Limited, a private-owned credit bureau based
Corporate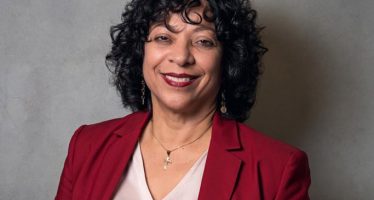 Curinde is the operator and developer of three business parks in Curaçao. Jacqueline Jansen was born and raised in Curaçao,