African Risk Capacity: Africa Takes the Lead in Managing Climate Risk
Climate negotiations in Paris last year focused the world's attention on the fact that Africa's vulnerable populations will be shouldering most of the burden of rising temperatures despite having barely contributed to global greenhouse gas emissions.
Greater rainfall extremes and higher temperatures tied directly to climate change are already starting to impact vulnerable countries across the continent, in the form of more frequent and severe weather-related disasters.

These disasters have a devastating impact on the agricultural sector in Africa which employs about two-thirds of the continent's labour force and a majority of the rural poor. When a natural catastrophe strikes, lives are lost, assets are depleted, and development gains are reversed, forcing more people into chronic hunger, malnutrition, and destitution.
Extreme weather events can force thousands of people to leave their homes for good and to sell or slaughter the livestock on which their livelihoods depend. This deepens poverty cycles and, at worst, can reverse an entire decade of development progress. It also contributes significantly to transnational and transcontinental migration.
While the international community has done much to help respond to natural disasters in Africa, funding is secured on a largely ad hoc basis and rarely matches what is required. By the time emergency relief is mobilised and actually reaches affected populations, much of the damage has been done.
The World Bank Group warned that 100 million more people would be driven into poverty by 2030 if nothing is done to curb the impact of climate change. The international community has been repeatedly called upon to honour the differentiated responsibility for global warming and to drive the necessary adaptations to control its impact.
"ARC uses weather information, such as satellite rainfall or cyclone track and intensity data, to accurately estimate the hazards associated with severe weather events and their impacts on communities."
But it is Africa itself which has taken the lead in bringing together one of the most collaborative and innovative solutions to extreme weather risk and climate change yet.
The continent is harnessing the powerful tools of risk assessment, management, and transfer, already used in developed countries through insurance, to shift some of the burden of climate risk to the international financial markets, where it can be more efficiently managed.
African governments have joined together through the African Risk Capacity (ARC) to create a continent-wide risk management system which includes integrated early warning, risk reduction through contingency planning, and risk transfer through a catastrophe risk pool.
ARC was established in 2012 through a collaboration of 18 African Union member countries which has now grown to 32. It is made up of two entities, the ARC Agency, a specialised agency of the African Union and its financial affiliate, a mutual insurer capitalised by the UK and German governments with interest-free loans which to date total $95m.
ARC uses weather information, such as satellite rainfall or cyclone track and intensity data, to accurately estimate the hazards associated with severe weather events and their impacts on communities.
ARC member countries participating in the risk pool pay annual premiums based on the frequency and severity of impacts and the maximum pay-out amount required. An insurance pay-out is triggered when a pre-agreed level of impact is reached in a participating country, based on ARC's early warning and risk modelling platform, Africa RiskView (ARV). The pay-out increases with the scale of the impact. The funds support the implementation of pre-certified contingency plans, a prerequisite for taking out an insurance policy, which ensure quick and direct assistance to vulnerable communities.
ARV's early warning component allows authorities to be forewarned as a crisis unfolds, and the parametric nature of the insurance policy enables pay-outs to be made within days of a disaster's impacts being felt.
With its unique public-private structure, ARC is the first of its kind in Africa and is already starting to make an impact.
In September 2014, satellites detected a major rainfall deficit in the Sahel. Senegal, Mauritania, and Niger – three of the countries that formed ARC's inaugural risk pool – were able to use ARV to determine the areas and communities that would be worst affected.
The countries immediately refined their drought contingency plans and prepared to assist the identified vulnerable populations. Having paid ARC a combined premium of $8m, these countries received pay-outs totalling more than $26m at the end of their agricultural seasons in January 2015, before a UN aid appeal to finance a response had even been announced.
The pay-outs were used to buy livestock fodder and staples and were given out as cash distributions, benefitting more than 1.3 million people and over half a million livestock.
Studies have shown that every dollar spent on ARC saves over four dollars in international aid. ARC wants to spread these advantages across the continent, aiming to reach thirty countries by 2020. This target will see the transfer of more than $1.5bn of drought, flood, and cyclone risk, indirectly insuring around 150 million people in Africa – a big share of the G7 global goal of insuring an additional 400 million vulnerable people against climate risk.
As ARC expands, more governments will be able to benefit from embedding disaster preparedness and financing in African-owned risk management systems. There are also plans for International Organisations and NGOs to participate in ARC, working together with governments to develop collaborative contingency plans.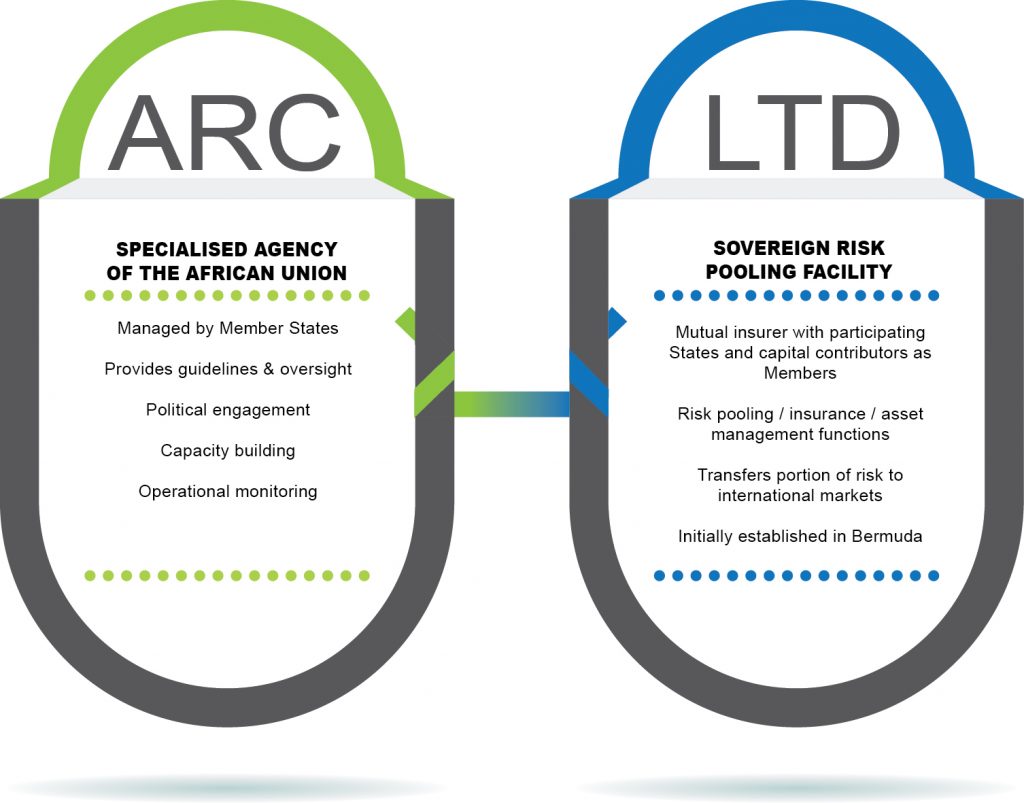 ARC is also developing a product to ensure African governments' risk management investments are sustainable and resilient to future climate shifts. ARC's Extreme Climate Facility (XCF) will provide climate adaptation financing to countries impacted by major climate change shifts. To do this, ARC is reaching out to donors, such as the G7, to maximise the benefits of the premium payments from African governments.
Finally, ARC also wants to amplify the protection and expertise that insurers can offer in Africa by licensing its software, Africa RiskView, to support agricultural development through better climate risk management. The initiative, in partnership with broker Willis for a pilot phase, will help protect investments in the sector and provide additional innovative finance to help ARC maintain and enhance ARV and to stay financially viable in the long-term.
ARC is a true partnership that brings together scientific and policy communities with private, public and mutual sectors in Africa and across international risk markets. It is a vehicle that will allow Africa to approach the challenges around climate change as an opportunity to take action.
Climate change will have to be fought on multiple fronts, of which one critical tool will be helping countries move from managing crises to managing risks. Through ARC, Africa is ready to take on that challenge.
---
---
You may have an interest in also reading…
Corporate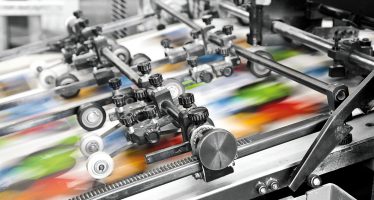 After a challenging 2020, this year has continued to present problems for businesses, individuals, countries and economies. Despite increasing difficulties
Corporate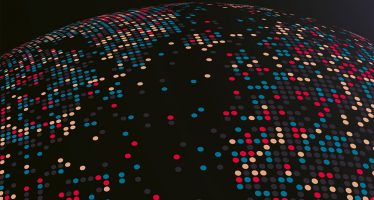 Euro Exim Bank Ltd (EEB) is one of the fastest growing international financial institutions. Established in 2015, the bank is
u4673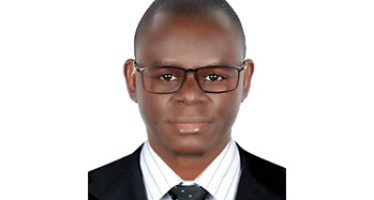 Joseph R Waryoba, CEO of Exim Credit United Arab Emirates, has an abiding professional philosophy: keep it simple. "Life is