Instrumental in Rental with CEO Charles Haresnape: Gatehouse is a Shariah-Compliant Bank on the Move
Gatehouse Bank is a Shariah-compliant UK bank, lead by CEO Charles Haresnape, whose operations span residential and commercial property financing and investment as well as retail savings and real estate investment advice.
The bank has come to play a major role in the UK's Private Rental Sector (PRS), facilitating capital that forms the financial foundation for thousands of new homes across the country. It is also highly active in the retail savings market, with competitive rates of return offered across a range of Fixed Term Deposit and Notice accounts.
A key part of Gatehouse Bank's strategy is to offer products to underserved markets. By providing bespoke Buy-to-Let (BTL) home finance products – and taking the time to assess each proposal on its own merits – those who have traditionally found it difficult to find finance are often able to succeed in their bid. This includes members of the expat and international communities who want to buy homes in the UK as rental properties, but often struggle to find lenders because of rigid and arbitrary application criteria.
These Buy-to-Let products, which are available directly from the bank and through intermediaries, offer flexible terms and competitive pricing. Typically, Gatehouse Bank offers BTL financing of between £75,000 and £5 million, but variations can apply on a case-by-case basis. The bank is also able to finance single and portfolio acquisitions and refinancing.
"The first £100m fund, created in 2014, saw 918 homes created across the Greater Manchester and Merseyside areas."
Following regulatory approval, the bank plans to extend its property finance offering further, with the introduction of a range of Home Purchase Plan (HPP) products to support owner-occupiers.
In the property market, the bank was a pioneer of Build to Rent, entering the UK rental sector in 2014. Much of the capital for this area of the bank's business comes from inward investment. The first £100m fund, created in 2014, saw 918 homes created across the Greater Manchester and Merseyside areas. These homes – a mixture of one- and two-bedroom apartments and two-, three- and four-bedroom houses – are fully let.
The second £100m project, established in December 2015, has created a further 682 homes built in the Midlands and North West of England.
A further project, expected to be worth £300 million, is about to get under way — promising to bring the total number of BTL homes under the bank's advisory mandate to 6,500 over the next two years.
These ground-breaking ventures have created one of the first large-scale PRS portfolios of high-quality family homes in the UK, and Gatehouse is proud of its involvement in the supply of homes.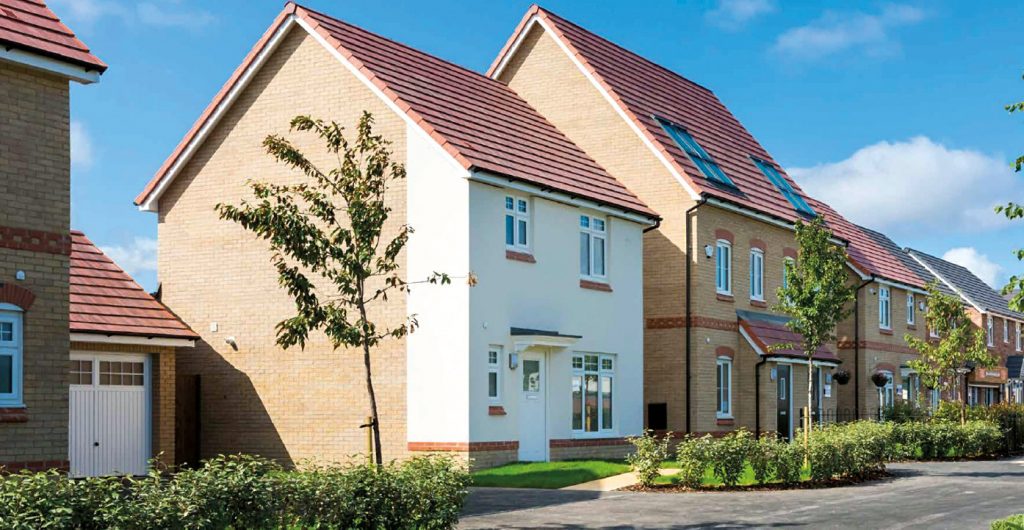 But it's not just in the residential space that Gatehouse applies its expertise. Asset managers, developers, REITs (Real Estate Investment Trusts) and investors can benefit from its expertise in commercial property financing. The Gatehouse team works across the spectrum, from basic secured financing to senior debt and mezzanine finance. Areas of expertise include providing commercial finance for acquisitions, development, refurbishment; refinancing existing assets or projects; leveraged recapitalisation and finance restructuring.
The bank's expansion has been complemented by a number of new appointments in the executive team over the past two years.
Charles Haresnape
Charles Haresnape was appointed CEO in May 2017. He is helping the bank sharpen its strategy to offer competitive personal finance products to the UK's three million Muslim residents, who have been traditionally underserved in the Shariah-compliant market, and widen its appeal to customers of all kinds.
Prior to joining Gatehouse, Haresnape was group managing director at Aldermore Bank, where he was responsible for residential and commercial mortgages and property development. Before joining Aldermore, he was with Connells, one of the UK's largest estate agency groups, where he was group mortgage services director.
Earlier in his career, he was responsible for intermediary mortgage lending and the branch mortgage sales force at NatWest, and worked at RBS. He has worked for a number of other household-name banks and building societies, including Nationwide and HBOS, where he was a senior executive, responsible for mortgage sales and portfolio acquisitions.
Since Haresnape's appointment, Gatehouse has frequently been placed at the top of the best-buy savings tables, and the bank's executive committee has been strengthened with the addition of former Shawbrook Bank Strategy and Innovation director Tim Blease as chief operating officer (COO). Another to join the team is chief commercial officer (CCO) Paul Stockwell – who joined from TSB – while Usman Chaudry, the bank's chief risk officer, was formerly global head of policy and risk governance at Standard Chartered Bank.
Gatehouse Bank is a subsidiary of Gatehouse Financial Group Limited, which is a holding company for Gatehouse Bank and Gatehouse Capital (based in Kuwait). Gatehouse Bank is UK-domiciled, which means savers' deposits are protected by the Financial Services Compensation Scheme up to £85,000 per person.
Gatehouse Bank believes in the importance of the communities in which it operates, and supports a range of not-for-profit endeavours. Since 2008, the bank has supported Mosaic, a charity founded by HRH The Prince of Wales. The charity provides a platform for employees who wish to volunteer as mentors. The bank also supports young jobseekers by providing internship and apprenticeship opportunities.
Gatehouse is authorised by the Prudential Regulation Authority and regulated by the Financial Conduct Authority and the Prudential Regulation Authority.
---
You may have an interest in also reading…
Since its foundation, Luxembourg-based Victor Buck Services has been providing solutions that allow customers to simplify their communication channels. The
Bedrock Group partner David Joory focuses on investment management. Here he discusses his daily motivation. Investment management is a challenge
What excited you about the businesses you worked for during your earlier career, and what excites you about the business