Alexander Forbes Group: Three Strategies for Growth

Alexander Forbes Group Holdings Limited, a specialised financial services group headquartered in South Africa, successfully listed on the main board of the Johannesburg Stock Exchange (JSE) on Thursday 24 July, 2014. The company focuses on employee benefits solutions for institutional clients and the financial wellbeing of individual clients, in particular employees of the group's institutional clients.
he main services provided by Alexander Forbes Group include retirement funds and asset consulting, actuarial consulting, investment and administration services, employee risk benefits and healthcare consulting, multi-manager investment and platform solutions, individual financial advice, and personal lines insurance.
"The cornerstone of the retail growth strategy is to leverage off the group's strong relationships with the institutional clients of the pension funds it administers, and build earlier and deeper relationships with the individual clients within the respective funds."
The group's primary clients comprise both the private and public sector market segments, including employers, retirement funds, investment and other special purpose funds on the institutional side, and individual members and beneficiaries of these retirement funds, as well as the wider individual market, on the retail side. Alexander Forbes' principal geographic focus is South Africa, where it has been in operation since 1935 and is a market leader in its core businesses. The company is also present in Sub-Saharan Africa, the UK, and other selected jurisdictions which have employee benefits legislative frameworks similar to South Africa.
Alexander Forbes, through Alexander Forbes Financial Services Proprietary Limited ("AFF"), is a leading employee benefits consulting, actuarial, investment and administration services provider and retirement fund administrator, with retail assets under advisement of R52.3 billion as at 30 September 2014.
Its flagship umbrella retirement fund, the Alexander Forbes Retirement Fund (AFRF), remains one of the largest of its kind in the market measured by assets, and total umbrella fund assets under management were R60.6 billion as at 30 September 2014. Alexander Forbes, through Investment Solutions, is the largest multi-manager investment company in Sub-Saharan Africa, with assets under administration and management of R300 billion as at 30 September 2014 compared to 30 September 2013, of which R269 billion were assets under management.
Key Strengths
Alexander Forbes believes that the following competitive strengths contribute to its success and distinguish the company from its competitors:
Market leader in institutional employee benefits and multi-manager investments in its home market in South Africa and in other Sub-Saharan African countries;
Institutional integrity within a high performance culture;
Well-positioned to respond to changing industry and regulatory dynamics;
Successful track record of organically developing new businesses and creating shareholder value;
Holistic offering across the value chain;
Deep understanding of the retail (individual) member base to support the retail growth initiative;
Leading and scalable multi-management platform;
Well-positioned to capture the Sub-Saharan African growth opportunity;
Long-standing institutional client relationships with high market shares and high customer retention rates;
Predictable revenue base and cash generative model;
Capital efficient business model;
Continuous investment in systems and core infrastructure; and
Stable and experienced management team.
Alexander Forbes intends to capitalise on its unique market position and improve the performance of its operations by continuing to grow its core institutional businesses and pursuing the retail, public sector, and Sub-Saharan Africa growth strategies. These growth strategies are group-wide initiatives focused on leveraging the core institutional client base and the group's market positioning in its core businesses.
Retail Growth Strategy
Historically, the group's various retail businesses have functioned independently. In the last few years, as part of the group's strategic intent, a conscious decision was taken to drive the retail growth strategy with greater focus, including the establishment of a dedicated retail cluster (Retail Cluster) under a single business leader.
While retaining the specialised focus in each of the respective business lines, the Retail Cluster seeks to use the group's trusted advisor status with its clients and provide them with a common, holistic client experience to help secure their financial wellbeing, and at the same time better leveraging the client base to deepen vertical sales integration.
The cornerstone of the retail growth strategy is to leverage off the group's strong relationships with the institutional clients of the pension funds it administers, and build earlier and deeper relationships with the individual clients within the respective funds.
Public Sector Growth Strategy
Alexander Forbes already has significant public sector business and, based on recent public sector market research, believes that there is further potential to grow its position by mapping its current integrated value offerings and providing innovative consulting and administration services and solutions in response to identified needs in both the institutional and retail segments.
Alexander Forbes established a dedicated team, the Public Sector Division, in order to focus resources on growing its public sector client base. This team's focus is on setting the overarching public sector strategy and supporting the implementation thereof through effective engagement strategies in order to build lasting relationships with public sector clients and stakeholders and communicate Alexander Forbes' holistic value proposition to both new and existing clients.
After identifying opportunities and building the new business pipeline, this team also assists the various Alexander Forbes businesses in tendering for new business and retaining existing public sector clients.
Sub-Saharan Africa Growth Strategy
Many countries in Sub-Saharan Africa are expected to experience medium to high economic growth rates over the medium term. Financial services markets in a number of these countries are still at an early stage of development, which represents an opportunity for Alexander Forbes to grow into these relatively underdeveloped and underpenetrated markets, building on AfriNet's success in Namibia, Botswana, Kenya and experience in developing businesses in Nigeria, Uganda, and Zambia. Pension and social security reforms are among the key criteria taken into account in connection with the group's expansion in Sub-Saharan Africa.
The group aims to take advantage of favourable legislative changes to expand its operations in the region in the short to medium term. In addition, the continued expansion of South African companies into other parts of the African continent in search of incremental growth presents further opportunities for Alexander Forbes to follow its corporate clients as they expand. In expanding into new territories, AfriNet plans to continue to leverage off its institutional experience and expertise, replicating the successful South African business model, while adapting to the specific domestic commercial and regulatory environment in each country.
---
You may have an interest in also reading…
Governance & Legal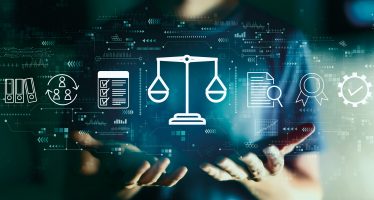 Co-op Legal Services, which is part of the Co-op Group, offers legal advice and services for estate planning, probate, family,
Corporate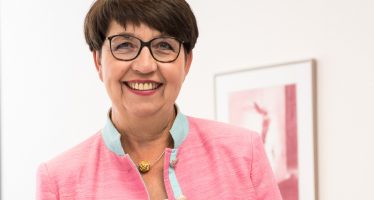 Blocklists, customers with weak creditworthiness, important limit decisions — the economic consequences of the pandemic has made it vital to
Corporate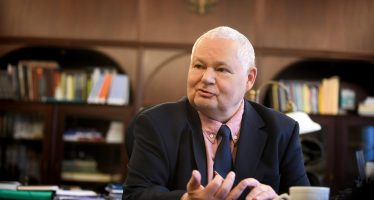 Central banking is typically associated with conducting monetary policy. But central banks have also other important roles, one of which