GVK Biosciences: Pushing the Envelope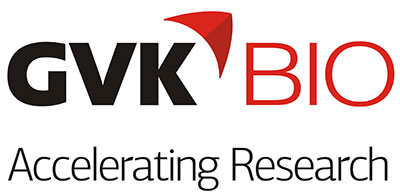 GVK Biosciences is one of the largest India-based discovery, development, and manufacturing solutions provider to the biopharma industry. Established in 2001, GVK Biosciences has over fifteen years of experience across the research, development and manufacturing value chain with a focus on speed and quality. The team of over 2,000 highly-qualified scientists – backed by well-defined and scalable processes, modern facilities, and a strong customer-centric partnering approach – focus on bringing customers' products faster to market. GVK Biosciences partners with reputed global academic institutions and research laboratories to find efficient, cost-effective, and innovative solutions to their research, development, and manufacturing challenges.
Headquartered at Hyderabad, GVK Biosciences has over 2500 people working in the drug discovery, development & manufacturing space with business development teams spread across USA, Europe and the Asia Pacific Region. The company offers a continuum of drug discovery solutions from pre-hit to candidate selection and has expertise that spans across numerous therapeutic areas with a focus on oncology, pain/inflammation, and metabolic diseases. The company leverages its expertise in chemistry, biology, CADD, ADMET/PK, and animal disease models to provide customised and integrated models for drug discovery leading to pre-clinical candidates. GVK Biosciences has been successful in establishing a proven track record offering cost-effective, innovative, and highly efficient solutions towards delivering clinical candidates for its collaborators.
With an inherent work culture that thrives on ensuring Safety and Compliance, and a resolute Customer First approach, the company is working towards a new positioning to stamp its authority and leadership as a contract research and development organisation (CRDO).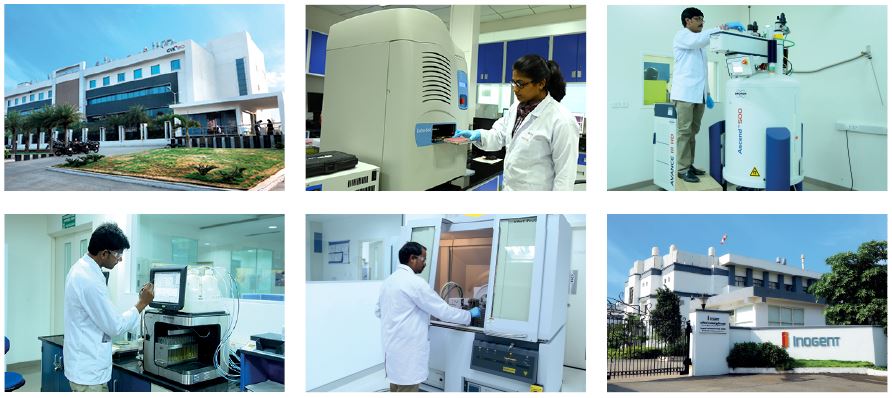 The early stage drug discovery is a typical four to five-year process and involves enormous intellectual bandwidth that calls for companies such as GVK Biosciences – which dips into its research and development pool of around 2,000 high quality scientists with over 200 PhDs who work in this stage of the value chain. With nearly 70% invention happening in small & medium-sized firms, GVK Biosciences has kept a keen eye on this customer community.
The pharmaceuticals and life science sector has traditionally been knowledge-intensive with a focus on research and development. GVK Biosciences actively propagates the idea of partnering research with its over 400 global customers. The company has the following service lines:
Discovery solutions

Small Molecule

Discovery Chemistry solutions
Discovery Biology solutions

Large Molecule discovery solutions

Chemical development solutions
Formulation & analytical solutions
Contract manufacturing solutions
Industry Perspectives
The drug discovery CRO industry is witnessing major consolidation. Many Asia-based firms are enhancing their foothold in Europe and North America, and are tapping growing business opportunities. GVK Biosciences has established sales teams in both these geographies and is exploring this business with small and medium-sized pharma and biotech firms besides working with large companies.
Over the last two decades, the pharmaceutical industry has seen some radical changes. The unprecedented downsizing of the internal discovery of the big pharmaceuticals, patent expiration, and the shift towards biologics has led to a major externalisation and outsourcing of the drug discovery business globally. With the global pharmaceutical and life science industries seeking new sources of discovery and innovation with limited resources and countering Wall Street pressures, there is a growing preference to externalisation and embracing the concept of outsourcing of drug discovery.
Global R&D spend in the biopharmaceutical industry is estimated to be around $190 billion in 2016 and according to industry estimates, nearly 75-80% of the expenses can be outsourced. With a current penetration of around 58%, there is an opportunity for contract research organisations to tap this outsourcing trend in the drug discovery market. The global outsourcing market is estimated at $115.7 billion in 2016 of which 49% is accounted for through CROs. Among the $55.7 billion CRO market, 31.2% accounts for discovery-based service i.e. $17.4 billion in 2016 and the balance, 68.8%, accounts for pre-clinical and clinical services.
GVK BIO Discovery Solutions – Small Molecule
Discovery Chemistry
The company offers fully-integrated and stand-alone chemistry solutions from hit identification, hit to lead, lead optimisation, and development for pharmaceutical, biotechnology industries, and academic institutions. It also supports the research needs of fine chemicals and material science industries.
The key solutions offered under Discovery Chemistry include:
Medicinal chemistry
Synthetic chemistry
Peptide chemistry
Speciality chemistry
Library synthesis
Computational chemistry
Analytical chemistry
Discovery Biology
The company has wide-ranging capabilities in biology and offers very high-quality, seamless, and cost-effective solutions across the pharma and biotech value chains. Biological assessment of new molecular entities (NMEs) play a crucial role in ascertaining structure activity relationships, potency, selectivity, druggability, In Vitro, and In Vivo efficacy evaluation.
Capabilities range from reagent generation, high-throughput screening, assay development, bio-market validation, radiometric assays, DMPK, animal pharmacology (disease models) to exploratory toxicology for small molecules and biologics.
The animal facility at GVK Biosciences is accredited by AAALAC and CPCSEA (India) for the ethical treatment of animals. All the animal experiments are conducted in accordance with IAEC approved protocols. The rodent facility is also certified by OHSAS for complete compliance for health and safety of all employees.
Discovery Solutions – Large Molecule
Aragen Biosciences Inc., a wholly-owned subsidiary of GVK Biosciences, recognised for its scientific quality and flexibility is bringing over 150 years of combined industry experience. With scientists from reputed institutions, Aragen Biosciences performs complex projects in the following areas:
Antibody discovery
Protein production
In Vitro testing
Animal models
Stable expression
Bench scale process development
Formulation and stability testing
The company is based in Morgan Hills, California, and over the last ten years has been actively working with customers in US and other markets.
Chemical Development Solutions
Inogent Laboratories, another wholly-owned subsidiary of GVK Biosciences, delivers a seamless and innovative transition of services from lab to pilot plant to bulk manufacturing. The ability to resolve complex scientific problems with a systematic approach in a time-bound manner is a competency built over time with a resolute customer first approach. Customers include pharmaceuticals and producers of speciality chemicals, agrochemicals, polymers, oligonucleotides, animal health, and consumer products. The facilities have been inspected and accredited by global regulatory authorities and major pharma clients. The solutions offered include the following:
Route scouting
Process R&D
Bio and chemo catalysis
Carbohydrate chemistry
Eco-friendly synthetic route
Analytical method development and validation
Complete impurity profiling
Stability studies
CMC support
Contract Manufacturing Solutions
GVK Biosciences offers long-term contract manufacturing solutions in development, validations, DMF filing, manufacturing of new chemical entities (NCEs), key starting materials (KSMs), active pharmaceutical ingredients (APIs), and intermediates. With GMP production facilities, reactors with capacities ranging from 20 litres to 6,000 litres, support for process validation and DMF filing, expertise in handling hazardous reactions like cyanation, chlorination, high pressure reactions and a zero liquid discharge facility, GVK Biosciences offers a comprehensive suite of solutions to our large pharma customers.
Typically, the company follows three business models to support its customer needs:
Process optimisation, technology transfer, validations and DMF filing followed by manufacturing upon commercialisation;
Technology absorption, validations, DMF filing support and commercial manufacturing; and
Technology absorption and commercial manufacturing.
The manufacturing facility at Hyderabad has received approvals from worldwide regulatory authorities that include USFDA, EQDM, PMDA, KFDA, and WHO. These accreditations facilitate faster and easier approvals of DMFs/dossiers for business partners. The process development, technology transfer, and commercial execution teams collaborate seamlessly to provide concept to commercialisation timelines. The new facility at Visakhapatnam, Andhra Pradesh, India is going to be commissioned shortly.
Formulation and Analytical Solutions
GVK Biosciences' solutions include pre-formulation studies, formulation development, and analytical R&D, reformulation, and stability studies. It can also support clinical supplies and the manufacturing of exhibit batches in collaboration with partners and offer standalone analytical solutions for third party formulations products. In addition, the company offers regulatory and IP services through collaboration with third party consultants.
GVK Biosciences' expertise lies in overcoming the challenges faced during development in terms of identifying risks and mitigating these timely, biopharmaceutical evaluation, solubility/dissolution improvement, stability indicating method development and impurity profiling, bioavailability enhancement, and achieving bioequivalence.
The capabilities of formulation and analytical solution include the following:
Pre-formulation studies
Salt, cocrystal, and polymorph selection
Preclinical formulation development
Clinical formulation development
Generic formulation development
Analytical method development and validation
Quality control and release
Impurity profiling and trace metal analysis
Stability and photostability testing
Extractable and leachable studies
Manni Kantipudi has been leading GVK Biosciences over the last ten years and passionately drives a customer first approach while ensuring "Safety & Compliance Always!" as a fundamental part of the company DNA. Along with the promoters of GVK Biosciences – DS Brar (former managing director of Ranbaxy, India's largest pharmaceutical firm) and Sanjay Reddy (of GVK Group, India's infrastructure giant) – he shares a dream of creating a $1 billion Indian firm in life sciences.
In his leadership role over the past decade, Mr Kantipudi has maintained a very healthy mix of customers across three regions – USA, Europe, and Asia-Pacific. GVK Biosciences conducts significant business with small and medium-sized pharma and biotech companies that are heavily engaged in innovation and the research and development of new molecules. The company also works closely with large pharmaceutical firms particularly for development and manufacturing.
GVK Biosciences has established practices, a strong leadership team, and also completed two acquisitions to build scale and expand the company's services in the life science sector.
---
You may have an interest in also reading…
MTR Corporation's mission is to keep cities moving — and it lives up to that promise. With a business stretching
BAWAG Group AG is a publicly listed holding company headquartered in Vienna, serving 2.3m retail, small business, corporate and public
Old Mutual Investment Group's Rob Lewenson explains how he and his team stay ahead of the game when it comes