Energean – E&P Company with a Clear Conscience: Committed to Carbon Emissions Cuts
Energean is a gas-focused independent exploration and production (E&P) company — the first in the world to commit to a 2050 zero emissions target and is now looking to significantly accelerate that.
ESG and sustainable development are central to Energean's operations. It runs safe and reliable operations, and is investigating all options to accelerate the net-zero commitment ahead of the 2050 target date. Its Climate Change Strategy provides a blueprint for minimising greenhouse gas emissions and strengthening the company's low-carbon portfolio.
It is committed to integrating sustainable business practices into its wider corporate strategy to create a sustainable energy company, yielding healthy dividends.
The company has a balanced portfolio of production, development, and exploration assets in the Mediterranean and UK North Sea. It is driving an energy transition in the Med with the backing of financial and community stakeholders and guided by its corporate ethos.
Energean's ambition is to prioritise value creation under an ESG framework. During 2020, Energean incorporated scenario analysis and carbon pricing into its investment-decision-making process. Energean's portfolio is tested against a range of robust scenarios aligned with the Paris Agreement, driven by supply-and-demand pricing fundamentals. It also considers additional identified variables that could impact on future market dynamics. Energean's gas-focused portfolio is well-positioned to create value in an increasingly carbon-constrained world, and its strategic fundamentals allow the company to adapt to prevailing markets.
Energean also participated in its first-ever Carbon Disclosure Project submission, achieving a B- in climate change and B in suppliers' engagement. This positions it among the top-performing third of companies in the E&P sector. At the same time, Energean has implemented the recommendations of the Task Force on Climate Related Financial Disclosure in the core management areas. Energean has reduced the carbon intensity of its operations by approximately 15% to 18 kgCO2/boe in the last year, representing a 73% decrease since 2019.
It has taken further steps to reduce its carbon footprint, including agreements for purchasing green electricity for operated assets in Italy, the introduction of a zero-routine flaring policy, and the acceleration of the development of carbon-capture-and-storage and eco-hydrogen projects at its Prinos asset in Greece.
Energean has achieved a Gold rating by Maala, the CSR standards-setting organisation in Israel, for the second consecutive year.
Social responsibility is fundamental to Energean's corporate culture and engagement with local communities. During the pandemic, Energean focused additional effort and resources on supporting stakeholders and protecting the health and safety of its workforce.
In 2020, Energean achieved two important milestones: two million working hours without lost-time injuries (LTIs) across Energean sites, and 12 million man-hours free of LTIs at the Energean Power FPSO development and construction project.
In keeping with Energean's ethos and corporate values, the company supports efforts to address societal inequalities and create opportunities in local communities. Its approach emphasises proactive stakeholder engagement, social risk and impact management, and strategic social investments. Activities are designed to generate economic opportunities for stakeholders, create valued partnerships, and maximise shareholder value.
Energean constantly improves transparency and communication on its sustainable performance, initiatives, and practices. To improve the content and quality of data stated in its 2020 Sustainability Report, Energean had the report externally assured by Ernest & Young Greece.
The company's board is the steward of corporate governance. Energean believes that strong governance becomes even more important in challenging times, and must underpin the culture of the whole business.
Climate change issues are a key focus, and the company is comfortably meeting the board-set target of gas comprising 70 percent of annual hydrocarbon production. The "transition fuel" will help the Mediterranean, and the world, meet net-zero targets without any threat to energy security.
Energean has reshaped its board committee structure and created a dedicated Environment, Safety and Social Responsibility Committee, chaired by non-executive director Robert Peck. The board also has female representation of more than 30 percent.
CEO and Founder Mathios Rigas
The leadership team is headed by CEO and founder Mathios Rigas. Prior to founding Energean in 2007, Rigas spent 18 years in investment banking. He has experience in private equity investments in oil and gas, project finance, and shipping.
Between 2001 and 2007, Rigas set up — and became the managing partner of — Capital Connect Venture Partners, a Greek investment fund. From 1999 until 2001, he managed Piraeus Bank's Shipping Investment Banking division.
Having the right leadership and governance structures in place is crucial to the company's ability to deliver on its mission, purpose, and energy transition strategy.
Energean links executive incentive pay with performance on ESG targets, commits to transparent disclosure of emissions tracking, and engages with all stakeholders to precipitate the transition to a low-carbon future.
---
Tags assigned to this article:
ESG
---
You may have an interest in also reading…
Corporate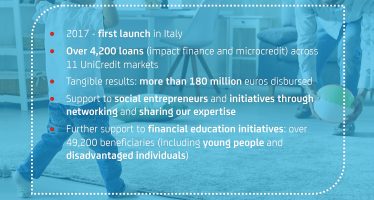 UniCredit is among the pioneers in the field of social impact banking, using it to drive its commitment to building
Corporate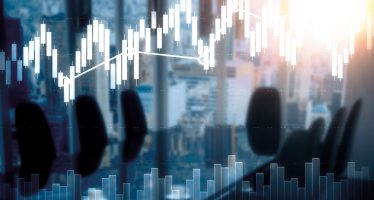 As the retail Forex business matures and grows, the importance of providing high quality execution is more important than it
Asia Pacific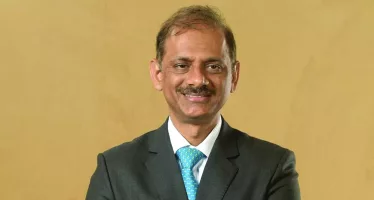 Despite its twists and turns, the harmonious merger between a fintech NBFC and an Infrastructure Bank turned into a massive