InstaForex: Globally-Recognised Excellence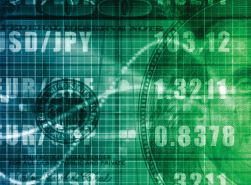 Today there are lots of brokerage firms on the forex market. The lion's share of them are small dealing centres working under a license of a larger broker. As a rule, such companies charge higher service fees or hide their charges behind additional terms and conditions. Moreover, these brokers offer no more than just access to the market.
Market experts and savvy traders recommend opting for major companies having not only many years' experience and a large customer base, but also featuring a well-known brand. This overview is devoted to a broker of that fits both requirements – InstaForex.
InstaForex started its operations back in 2007. It took the company eight years to appear at the forefront of the forex brokerage service. From the very first day of its existence, InstaForex has tailored its services to the customers' needs. Streamlining its products, services, and technologies, InstaForex was in on the ground floor of an efficient and competitive business model.
"The highly skilled members of the company's team work incessantly to provide innovative high-tech solutions that meet the needs of traders."
Traders choosing InstaForex as their broker obtain a set of benefits which allows them to concentrate on trading and making money. The forex market may look like uncharted waters to a newcomer. Consequently, it could a take long time before a profit is turned. It is crucial to remember that brokers act not only as an intermediary between the global market and a trader: they provide an educational environment, information support, a technical base, and the freedom to choose between trading tools and profit-making techniques.
InstaForex runs the gamut of things needed for a currency trader. It therefore takes much less time for traders to get into the swing of the trading process and make profits. In a rapidly changing financial environment, and upon gaining experience, a private investor needs an increasing amount of information in order to spot the opportunities.
Not every broker can ensure the professional advancement of its traders and provide them with all they need at their particular level of professionalism. Thus, InstaForex' expertise means the can identify with its traders' growing money-making needs, rolling out new services and boosting its technical firepower.
However, let's deliver specifics. Directly cooperating with market-makers, InstaForex charges low spreads (commissions), providing its customers with a wide range of trading instruments. Whatever a trader wants to invest in, InstaForex will enable him/her to make the most of the opportunity, complementing its offerings with high-profile service.
Customers of the broker get efficient 24/7 support as well as a chance to attend free online webinars. They are also encouraged to make use of InstaForex analysis overviews and forecasts prepared daily by dozens of seasoned experts.
The highly skilled members of the company's team work incessantly to provide innovative high-tech solutions that meet the needs of traders. This makes InstaForex one of the prime movers behind the advancement of technology altering the forex industry's landscape.
Special mention should be given to the InstaForex affiliate programme which has been at the core of the firm's operations since the very beginning. The following classical example may shed some light on how the affiliate system works:
In 1996, online retail behemoth Amazon launched a then unprecedented affiliate programme which allows websites to write product reviews and get paid referral fees in case a customer buys from Amazon through the affiliate's link. Despite the fact that the forex affiliate programme is slightly more complicated, as there are no traditional sales, the company grasped the opportunity to branch out using this promising model. In context of forex, partners are more than just webmasters; they are people raising other traders, developing trading software, and preparing much needed market overviews.
Thus, affiliates on forex not only attract customers; they also supplement the broker's services. This is InstaForex considers the affiliate program a priority. Providing one of the best terms on the market, the company also offers a myriad of promotion and analysis materials from high-resolution banners to complex systems of web analytics to boost its affiliates' efficiency.
InstaForex has the following business creed as its guide: help a customer start making money and become a partner in a profitable venture. It proved to be a most successful approach, bringing in more than two million customers from over eighty countries.
Over one thousand traders open accounts with InstaForex each day. The company has now evolved into an extensive network of branches with more than 200 offices in 25 countries. InstaForex is a world-class forex broker and gained wide recognition for the excellence of both its products and services. The company received an abundance of awards from, amongst others, World Finance, CNBC Business Magazine, European CEO, International Finance Magazine, and Global Banking & Finance Review. Moreover, InstaForex rarely leaves any financial conference or exposition without adding to its award collection. InstaForex received awards at the China International Online Trading Expo, International Investment and Finance Expo, ShowFx World Expo, and Forex & Investment Summit, Jordan EXPO.

---
You may have an interest in also reading…
A strong focus on green and sustainability and to provide environmentally-friendly and cost-effective alternative to conventional power plants has always
Austen Robilliard, Investment Director at Murdoch Asset Management explains why the company's investment management solutions are so successful. Austen Robilliard
Digital renaissance in the global banking sector was well underway prior to the COVID-19 pandemic. In fact, most retail banks