UPDATED: Spain Still Up for a Class Ride
[update 06/08/2012: further gallery images added]
Drive Espana – High Performance Luxury Touring
Drive Espana was created in 2004 to give discerning owners of High Performance Sports Cars great driving holiday experiences
So Why Spain? Simple – miles and miles of  empty roads, all in good condition with virtually no traffic. The chance to join a road which runs arrow straight for miles, or storm over a twisting mountain pass. The Scenery – Plains, mountains, forests some of the mountain passes are over 1500m and have stunning views. At the end of each day there is a welcoming hotel, usually a Parador. Paradores is Spain's National Traesure, a chain of hotesl which have been built in ancient buildings. One night a 15th Century Convent, another night a Castle where the king stayed in Medieval Times.
Tours often have a theme as well, Jasper Gilder Principal of Drive Espana says " Some groups are really motorsport oriented so we take them to the racing or organise an exclusive trackday, others want winery visits or the chance to visit Spain's historic heritage. There has been a real gastronomic revival in Spain in recent years and we recently organised a tour where every hotel had Micheiln starred chefs"
Tours usually start at Portsmouth and Brittany Ferries new high speed service has moved Spain twelve hours closer to the UK. The group embarks mid morning and at lunchtime the following day they are getting off. The ferries are modern and large with comfortable cabins – all with a window, but the real highlight is the excellent food. A convivial day together also lets people get to know each other and often friendships are formed which last long beyond the end of the trip.
On arrival at Bilbao or Santander the group meet up with participants from mainland Europe who may have chosen to drive to join the group, and the fun begins in earnest! Drive Espana started hosting tours for owners of the very special English TVR brand but the word soon got around and the Aston Martin Owners Club and Ferrari Owners Club were quick to see the attraction of Spain as a destination, ever more so when members return from tour wanting to know when the next one is!
Twenty Ferraris or Aston Martins disgorging from a ferry into Spain is a sight to behold, but the Company Principal actively discourages group members from forming big convoys. " Convoy driving causes all sorts of problems" Gilder says " People have different driving styles, some want to go down the motorway to the next stop, others want to get off the main roads into the country where the great driving is to be found, people want lunch at different times and in different places…But the biggest issues are around safety, driving in convoy can cause a driver to allow his or her driving decisions to be made by the driver of the car in front – the feeling of a need to keep up can cause people to take risks added to which they may be driving looking at the back of the car in front , we came to Spain to get away from that!"
So every day people go off and do their own thing – they receive a roadbook which tells them where the next hotel is and they go off in ones twos or threes to explore. When everyone arrives they have all had different experiences so nthe feeling at the dinner table is akin to that on a cruise liner, it's just that this 'cruise' is on land.
What is there to see? Fantastic scenery to start with. Inland Spain is unknown to many visitors, but the rugged mountains, forests and great views soon captivate. Seeing the Sierra Nevada, just seventy miles from the Mediterranean, with snow still lying in April against a bright, bright blue sky is a wonderful sight. There is much history to explore as well, in Merida there are excellently preserved Roman Ruins, in Granada the Alhambra, Palace of the Moorish Princes who ruled Spain for Centuries. In Cordoba visitors should visit the Mesquita, a huge mosque built in the middle ages, it feels like being in an indoor forest until the visitor rounds a corner and discovers a Cathedral built in the centre of it. The builders regretted what they had done almost as soon as they had finished but the contrast is amazing.
In Toledo Drive Espana uses a Hotel with a panoramic view over the ancient City which sits on a redoubt in a bend of the River Tajo. The Cathedral and the Alcazar dominate the skyline and a visit to the Cathedral Sacristy will allow the visitor to see the very first gold bought back to Spain from the New World.
Many of the Conquistadors came from the Extramadura, that part of Spain which borders Portugal. This is an area of ancient walled cities which time seems to have passed by, hilltop settlements like Oropesa and Trujillo are linked by virtually empty roads which are a delight to drive on and arguably the best in Spain  " One Client who keeps a number of Ferraris in the UK and South Africa texted me from a stop on one of our favourite roads to say he thought this was the best driving in the world – roads like the route from Guadalupe to Navalmoral or from Zafra to the coast are amazingly engaging to drive – in one case over fifty miles of twists and turns. For Sports Car Owners this is close to Nirvana"
Trackdays are often part of the mix and Drive Espana is fortunate to have forged a close relationship with the Circuito Michael Greenhalgh at Guadix in the South. Jasper Gilder explains " You can never sensibly discover what a sports car can do on the open road, but a trackday allows you to discover what your car and you can do in comparative safety. Our trackdays are exclusive so we have the circuit all day with never more than twenty cars. Safety is vital and after a thorough briefing about safety and etiquette drivers are taken out for acclimatisation laps. After that the pitlane is opened and people can go out at will. Racing is not allowed and free instruction is always available. The team who run the circuit are English so there are no communication issues and the owner, who was a successful racing driver in his own right, is always generous with his time and expertise. There are a number of people driving in amateur racing championships in the UK who got bitten by the bug on their first trackday at Guadix.  People also like the association with Motorsport. Lewis Hamilton trained at Guadix in his early years and leading national and international teams use the circuit for testing and car preparation leading up to the season, so there is often some interesting machinery in the pit garages.
Sounds like these are lad's tours. Not so. There is inevitably some talk about sprockets and grommets in the car park, but most participants bring their wives or girlfriends and boring conversations about grubscrews are mercifully rare.
Every year there is a tour to coincide with the Portuguese historic racing meeting in October on the Algarve. The circuit is great for spectating and a hospitality box is laid on. On one of the night water taxis are organised to take tour clients to a waterside restaurant and these extra touches make a trip really memorable.
So – is Drive Espana a success? We think so – there is a very high repeat booking rate and some clients have done over five tours – one has done nine! It is not uncommon for Jasper Gilder ( who tries to accompany every tour) to be besieged by people asking 'What are we going to do next year?' as a tour winds down.
The final touch? Clients are asked to send all their photos in and a few month later a coffee tablebook is produced a momento of Great Drives, Great Hotels, Great Trackdays and Great Times
Contact Drive Espana for individual or group bookings on 0044 1442 842542 / 0044 7831 327727
Drive Espana is run by Jasper Gilder who has been visiting Spain for over thirty years. A self confessed car and motorsport lover Jasper has owned high performance cars for a similar time. During a motoring tour of the Paradors in 1989 he saw the potential for drving tours of Spain, but it was only after the major investment in infrastructure by the Spanish Government in the 1990s that the dream could become reality and Drive Espana ran its first tour in 2004.
Jasper is based outside Hemel Hempstead in the UK and, when not running tours, he runs a training and management development business which he set up in 1988.
---
Tags assigned to this article:
spain
---
You may have an interest in also reading…
Lifestyle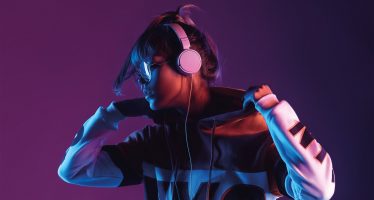 AI takes a starring role in entertainment, from deceased stars performing from beyond the grave to digitally created rappers. What
Lifestyle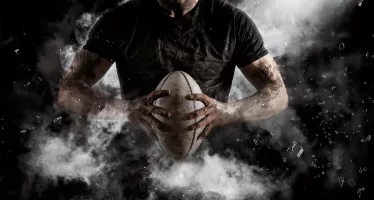 Tony Lennox reports on the ruck forming around rule changes to the rough-but-popular game of the oval ball. Hollywood legend
Sustainability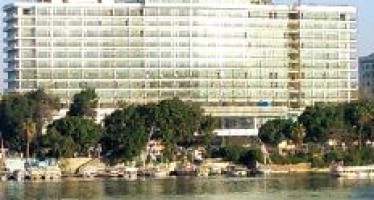 Egypt's Self-Inflicted Limits on Economic Efficiency. It's an axiom of economic policy: The future belongs to the efficient. In a