Brazilian Brands Abroad
Brazilian brands are expanding internationally.
Brazil is rapidly becoming a global powerhouse and "Brand Brazil" has moved on from waxing and micro bikinis; Brazilian brands are starting to go international. Brazil is now seen as chic and consumers globally want to be part of the new Brazilian trends. Companies like Grendene the shoe manufactures now export to over 90 countries and their brands like Ipanema have graced the feet of Gisele Bundchen.
Its plastic shoe brand Melissa boasts designs from top designers including  Zaha Hadid, Vivienne Westwood, Campana brothers, Jean Paul Gaultier, Herchcovitch, and Isabela Capeto. Can't afford a Jimmy Choo? So get yourself a Melissa! Over the last 25 years 50 million pairs have been sold and over 20 million have been sold for export.
The second Melissa Gallery Store has recently opened its doors in New York. The R$ 5 million investment brings to New York's Soho district a mix of Brazilian designed shoes and art. The store is also venue for Brazilian artist's exhibitions. As the first Mellissa Gallery in São Paulo, the US unit brings together the most luxurious products of the brand.
Rosa Cha is fashion house has always bought Brazilian flare into its swimwear collection but its ambitions are very much global.
Amir Slama's chic swimwear elevates the bathing suit to high-fashion status. Bright colours, splashy patterns, and dramatic cut outs embody the exotic and playful spirit of native Brazil, where he launched the line in 1990 after an abrupt career shift from teaching as a history professor! Twelve years later, he won Brazil's Designer of the Year award. The Rosa Cha stand-alone store opened in New York in 2008, cementing the brand's seminal status as a go-to label for attention-getting beachgoers. If you want to look and feel good on the beach this summer I suggest you investigate Rosa Cha.
There is nothing Brazilian sounding about the name Osklen so you might be surprised to learn it is Brazilian and boasts around 40 stores in Brazil as well as international stores in Milan, New York, Lisbon and Tokyo. It was all started by Oskar Metsavath, a doctor who liked sports, but he went on to become distinctive clothing designer with a strong brand identity of relaxed informality. It sells an image of Brazil that everybody finds inviting and attractive.
Havaianas is another of the Brazilian trends abroad. The "flip-flops" (sandals) became a "MustHave Vogue" item and have gold and diamonds exclusive collections. Alpargatas, the manufacturer of the popular Brazilian sandals Havaianas and Timberland seeks to increase from 30% to 40% international sales contributions in the next five years. For the last year, the company reported that 28% of the income revenue was generated from exports. With a worldwide presence and an "always summer" spirit, Havaianas has 281 exclusive stores around the world (presence in 80 countries – 5 continents). In the US alone, Havaianas already has 2,000 outlets and sold more than 200 million pairs in less than a decade.
But it's not just fashion that is going global from Brazil. Brazil gaining ground in some sectors that one might not expect. Some of the world's most successful hedge funds are now based in Rio, many having to turn away allocations from foreign investors and in the aircraft sector Embraer is giving Boeing and Airbus pause for thought. For a country that was seen as a basket case economically in the 80's the impact of the Brazilian economy is going to be much greater than great swimwear and iron ore.
---
Tags assigned to this article:
brazil
---
You may have an interest in also reading…
Editor's Picks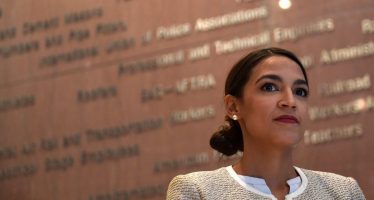 It takes the gumption of a hero to identify as a socialist in the United States, and something of a
Latin America
One of two VPs in the previous administration, Laura Chinchilla was the first female president of Costa Rica when she
Lifestyle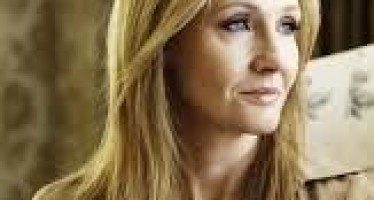 When the first edition of a book published in 1997 already fetches upward of twenty-thousand pounds, it is sure to