Nothing Beats Local Knowledge — and WTW I Unity Head Louis "Tito" Ducruet Knows his Territory
Customer-centricity and an eye on climate-change ensure steady evolution of go-ahead insurer with WTW I Unity Head Louis "Tito" Ducruet.
Understanding local needs and establishing a customer-centric strategy have typified Louis "Tito" Ducruet's career for over 40 years.
As managing director of WTW I Unity for Central America, he has built a culture focused on reaching the full potential of his teams, understanding the particular challenges of the six countries that make up the Central American operation — and meeting, and anticipating, client needs with tailored insurance programmes.
His cross-industry expertise spans all lines of business, from risk analysis to the implementation of complex individual programmes. One of the main characteristics of Ducruet's leadership is an understanding of geographical needs, recognition of local and regional talent, and innovative thinking: anticipating the risks and challenges of the market.
Ducruet has been involved in complex projects, including the Panama Canal Risk Management Programme. Others include:
Founding partner and director of Capital Bank and Subsidiaries
Director of factoring company Fortesza
Partner and director of Formas Eficientes, a printing company
Partner and director of card personalisation firm Fesa Card
Member of APEDE (Panamanian Association of Business Executives)
Former director of the Ronald McDonald Foundation
Member of the American Chamber of Panama (Amcham).
Ducruet graduated with degrees in Business Administration and participates in various committees in the insurance industry. He chaired the commission that created the law of Insurance and Reinsurance Captives of Panama.
WTW I Unity and Louis "Tito" Ducruet
WTW I Unity prides itself on being the only regional insurance broker in Central America to provide personal service, regional presence, and world-class quality. It identifies new solutions by harmonising its global vision and local understanding with a clear vision of the future. "The use of analytics and risk-transfer tools is indispensable," he says.
"One of the main characteristics of Ducruet's leadership is an understanding of geographical needs, recognition of local and regional talent, and innovative thinking: anticipating the risks and challenges of the market."
The firm's deep local knowledge and global support can help to identify upcoming risks for damages for property, people and capital, providing solutions that outline clients' strategies. It can improve organisational resilience, motivate staff, and maximise performance. WTW I Unity's premise is to work with clients to uncover sustainable opportunities.
"One element of understanding the context that impacts — or will impact — our clients and the world is climate change," Ducruet says, "and the transformation it demands of business. Today more than ever before, the insurance and brokerage industry is aware of the impacts."
According to damage claims reports, global losses linked to climate change have increased by around 250 percent in the past 30 years. Natural catastrophes have increased by a factor of 3.6 in insured losses. This is just part of the motivation for insurers and brokers to create new business models under ESG and sustainability criteria.
In terms of natural upheavals, Latin America and the Caribbean is a disaster-prone region. In the last 20 years, some 1,205 events — from floods, hurricanes and earthquakes to droughts, fires and volcanic eruptions — have affected more than 150 million Latin Americans.
"The way to accompany our customers is in the evolution towards resilience," says Luis "Tito" Ducruet. The short-term actions the firm is considering include:
Development of a climate strategy and transition plan
Integration of a strategy combining life and property and casualty insurance solutions, underwriting, reserving, capital modelling, investment and corporate governance policies
Quantitative risk consulting
Monitoring, reporting and improvement, including climate and ESG criteria in the risk framework.
Combination of risk prevention and risk management
Corporate resilience.
Climate change is one of the main focus areas that make up the ESG strategy at WTW I Unity.
Environmental ESG factors are closely linked to good corporate governance, for which WTW I Unity accompanies its clients. The solutions include climate risk and resilience, zero-emission transition planning, the circular economy and sustainable supply chains.
Social factors are particularly relevant in the Central American region's challenges in healthcare and wellbeing of client workforces. WTW I Unity fosters an environment of equity and commitment in the workforce. Diversity, equity and inclusion, wellbeing, safety and security, fair and equitable pay and benefits programmes are all considered.
Corporate Governance
Corporate governance is one of the most important elements, because without it, efforts to implement sustainable solutions will be unsuccessful. The company has identified key points:
Board governance
Sustainable investments
Mitigation of risk transfer
Transparency
"An effective ESG strategy needs discipline and focus to address specific requirements," Ducruet points out. "Understanding the strategic options and the interaction between them is essential to prioritise resources and establish a plan of action and impact.
"There are many ways to continue on the path to ESG in the region. WTW I Unity provides a holistic vision that enables progress towards sustainable growth for its clients. This is the perspective that moves you."
The company has been operating in Latin America for more than half a century, with 15 regional offices and more than 3,000 employees. It manages more than two million lives with health and benefits insurance.
In Central America, it has been operating for over 40 years, with six regional offices and some 500 employees serving 760,000 policyholders. At WTW I Unity, human talent is seen as essential for sustainable growth.
Employees are the driving force for sustainable growth. "Our commitment to social responsibility through national development initiatives, corporate volunteer programmes in the communities and outreach programmes that promote healthy lifestyles are part of our DNA," says Tito Ducruet.
"For WTW I Unity, corporate sustainability is vital to ensure the development of a long-term approach based on economic, environmental and above all social pillars, from the inside with our colleagues and outwards with our customers, to improve the quality of life of organisations and their employees."
---
You may have an interest in also reading…
Latin America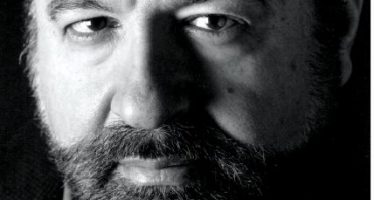 Most of the world's poor may be slightly less destitute than it appears. However, officialdom often unwittingly conspires to keep
Finance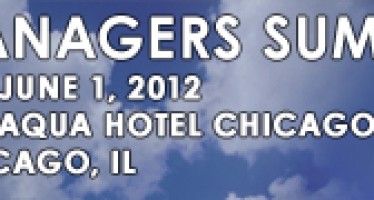 The Radisson Blu Aqua Hotel Chicago, Chicago, IL May 30-June 1, 2012 If you are looking to expand and diversify
Editor's Picks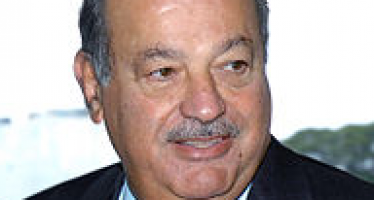 Estimates of the exact size of his fortune vary, but Mexican business tycoon Carlos Slim is up there with the