CFI.co Meets Carlos Hank González
In 1993 Carlos Hank González started his professional life as an executive of the trading desk in the Interacciones Casa de Bolsa.
Later on, he experienced a rapid rise within Banco Interacciones. He was only 23 years young when he joined the team in 1995, as the country was suffering a heavy financial calamity.
He was an integral part in the creation of Hermer's Automotive, the first distribution company of Mercedes-Benz in Mexico. The following year, dealing with the peso devaluation, Carlos Hank returned to Grupo Interacciones to help the firm to face the economic crisis and later was appointed to lead different business areas within the group. Gradually, Hank assumed leadership of the various businesses until finally in October 2000 he was named CEO of the whole business while his father carried on as chairman of Grupo Financiero Interacciones, formed by Banco Interacciones, Aseguradora Interacciones, Interacciones Casa de Bolsa and Interacciones Sociedad Operadora de Sociedades de Inversión, with an annual financial income of USD$1.1 billion and more than one thousand employees. Carlos Hank carried out equity injections to strengthen the financial situation of the company and made a plan to promote the company's growth.  The plan sought to find operational niches, to select market strategies and to develop a well trained work team. With this plan, Grupo Interacciones was strengthened and became a major financial lender for local governments and infrastructure projects.
With this strategy the bank has had an accelerated growth in its fundamentals, growing by tenfold its equity, its assets as well as its net income.
"Hank is very much a man with his own merits, works hard for his clients and strives towards continuous growth for the bank. He acquired a degree in business administration with a specialization in finance from the Universidad Iberoamericana."
In 2008, he was also appointed as the CEO of Grupo Hermes, founded in 1978 that operates in the construction and infrastructure sectors thorough its business units: Hermes-Infrastructure, Hermes-Construction, Hermes-Concessions and HOATSA a high quality investment. In the energy sector includes CERREY, a leading company in industrial boiler production with presence in 23 countries. In the automotive sector, HERMER performs as an auto distributor in the Premium segment of the Mercedes-Benz brand. Also, Grupo Hermes has presence in the transportation and touristic sectors, and has been committed with the economical and social development of Mexico, with annual sales in 2011 of USD$572 million and 6,800 employees.
Today, Carlos Hank González heads the two companies that his grandfather, Carlos Hank González, established: Grupo Financiero Interacciones and Grupo Hermes. Moreover, he is a member of other Boards of Directors, such as Bolsa Mexicana de Valores (The Mexican Stock Exchange).
---
Tags assigned to this article:
mexico
---
You may have an interest in also reading…
Europe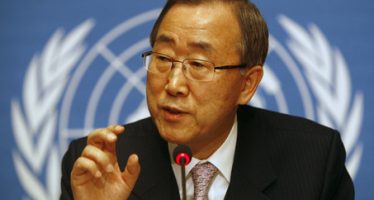 Much of the world's attention has been focused on the Euro crisis but this should not be allowed to distract
Middle East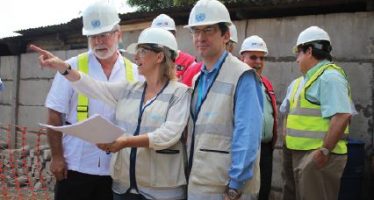 On the face of it, building a road is simply about connecting two points. In reality, a road is so
Corporate Leaders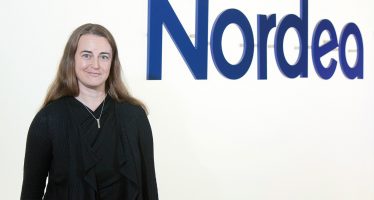 Nordea is thrilled to have been recognised for its continuous efforts for achieving exceptional customer experiences through operational excellence. Nordea