CFI.co Meets the CEO of Golden Assets: António Nunes da Silva
After a solid growth for the past fifteen years, Golden Assets has started a new and exciting journey together with its clients: the company launched Golden Future, a distinctive and client-centric financial advising service that aims to help clients build their future by protecting both assets and wealth.
António Nunes da Silva was invited to join Golden Assets as CEO in October 2014. Mr Nunes da Silva was tasked with strengthening the company's position in the Portuguese market. He eagerly accepted the challenge to enhance the reputation of Golden Assets and solidify its corporate brand by emphasising excellence in the delivery of financial services, making clients feel that Golden Assets team manages their money as if it was their own.
Golden Assets soon became the largest independent asset management company in Portugal thanks to maintaining a close relationship with clients and the expertise of the team working accurately and in a transparent and independent way. The new financial advising service can make and mark the difference in the clients' choices and thus improve their portfolio's performance.
Demonstrating a passion for sales, marketing, and innovation – and after more than twenty years working in the banking sector – Mr Nunes da Silva assumed his leadership position at a time of change and new challenges. "The market has changed. Today's clients have different needs and therefore require new solutions that fit their objectives. At Golden Assets we recognise this need for change and have developed innovative products and services that help enhance the safety of the invested capital."
Mr Nunes da Silva has fully deployed his strategic leadership skills, and leveraged his extensive knowledge of the retail market to ensure his company's goals are met. He boasts two decades of experience accumulated at several important financial institutions in Portugal such as Banco Pinto & Sotto Mayor, Millennium BCP, and Barclays.
Married and with one daughter – the love of his life and a young basketball player who makes her father vibrate in every game he attends – the CEO of Golden Assets was born in Vila do Conde, a city in the north of Portugal. His interest in the world of finance started at an early age while helping his parents running the family restaurant. Young Mr Nunes da Silva enjoyed talking to patrons, mostly businessmen, who piqued his interest in the way business, management, and investment decisions are taken.
In addition to the degree in Economics from the University of Oporto, Mr Nunes da Silva also pursued several academic courses abroad. He studied at Harvard Business School, the University of Chicago Booth School of Business, INSEAD Business School, and AESE Business School in Portugal. These specialised courses helped Mr Nunes da Silva further hone his personal and professional skills which ultimately allowed him to succeed in business and establish an unequalled reputation in the market.
Confidence, tenacity, determination, and prompt delivery of assigned goals are important characteristics of the Golden Assets CEO. He applies them on a daily basis while managing multidisciplinary and multicultural teams. Realistic and with both his feet firmly on the ground, Mr Nunes da Silva avails himself of the idea that "dreams drive our lives."
Golden Assets' work is based on the idea that any financial advice must help clients find the best medium and long-term solutions for their assets portfolio's objective. "We can only make this happen because we have a highly specialised in-house team that boasts internationally recognised knowhow. This team can create the market-related situational awareness that is needed in order for the investor to reach sensible planning decisions. This, in turn, enables clients to build a safer future, together with us."
As CEO of Golden Assets, Mr Nunes da Silva is an inspirational leader who manages a team of eighty highly qualified experts. With an exceptional awareness of business and corporate strategy, deep knowledge of the global investment market, the ability to execute and deliver well-defined plans and solutions, he and his team believe that Golden Assets can help build a brighter future.
Mr Nunes da Silva highlights the importance of a specialised team able to promote change and innovation: "At Golden Assets we position ourselves as partners of our clients, nurturing long-lasting relationships based on trust and on rigorous, methodical, and qualified work; in short we help our clients write their own future."
---
---
You may have an interest in also reading…
North America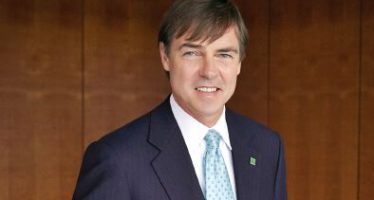 As green as its corporate logo – or greener still: TD Bank Group, one of the six largest banks in
Corporate Leaders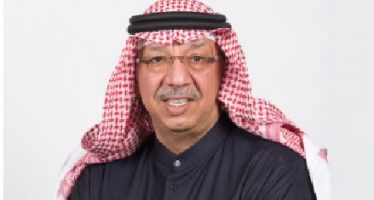 A seasoned veteran of the banking industry, Sheikh Mohammed Al-Jarrah Al-Sabah has served as chairman of Kuwait International Bank (KIB)
Corporate Leaders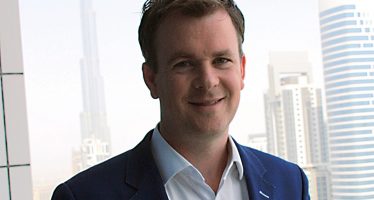 Steve Thomas-Williams is not just another copy-paste banker who has followed a well-trodden path to running financial institutions in the