Evan Harvey, Nasdaq: SDG Awareness and Action – A Report From the Global Exchange Community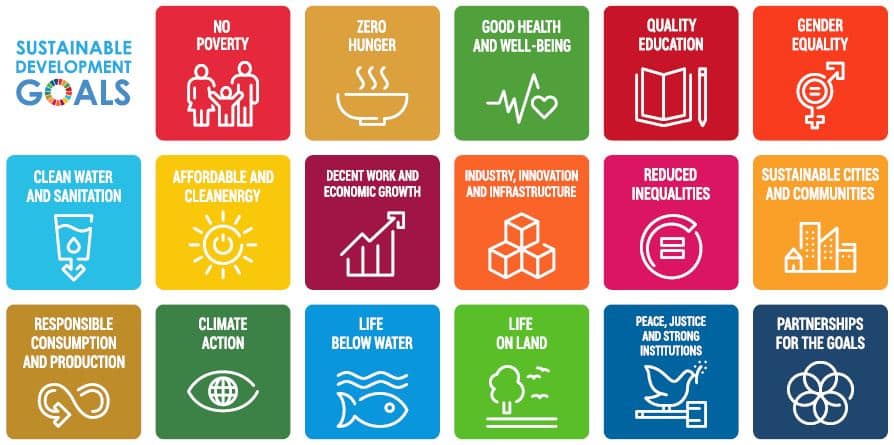 The UN Sustainable Development Goals (SDGs) seek to alleviate social, economic, and environmental problems by the year 2030, but progress has been slower than necessary and scattershot in impact. Certain SDGs tend to attract awareness and action from companies if they are closely related to their business objectives, but others (#1 No Poverty, for example, or #14 Life Below Water) seem relegated to specialist intervention. The goals themselves are nonbinding, absent government adoption and mandates, and there are only a handful of standards for the management and/or reporting of SDG performance.
Most of the world's stock exchanges support the SDGs. Industry advocacy and support takes many forms, including participation in the UN Sustainable Stock Exchanges Initiative and the UN Global Compact. Some exchanges have also integrated the work of the SDGs into the sustainability tools and support that they provide to listed companies, leveraging events, white papers, and webinars to demonstrate the market value and business impact of the SDGs.
"Notable exceptions from the Nasdaq-listed roster include Intel, Microsoft, Symantec, and Starbucks – each reporting steady progress and specific metrics – but most large companies are notably absent from the conversation."
Yet a relatively small number of companies are publicly reporting progress against the SDGs, which implies that the 2030 target is in serious jeopardy. Notable exceptions from the Nasdaq-listed roster include Intel, Microsoft, Symantec, and Starbucks – each reporting steady progress and specific metrics – but most large companies are notably absent from the conversation. Small- and medium-sized enterprises (SMEs), fundamental building blocks of job creation and international development, seem to be particularly silent. The most recent Sustainable Development Goals Report (UN, 2018) cites certain factors for this, including a lack of expertise and resources, especially in developing economies.
Given this seeming gap between advocacy and performance, we wanted to examine the level of SDG awareness, action, and efficacy within the global exchange community. WFE provided CFI.co an understanding of SDGs-related industry practices based on a WFE survey.
Under Chief Executive Nandini Sukumar, the WFE created a set of Sustainability Principles that (among other things) formalizes industry commitment to the UN SDGs by accelerating development of sustainable finance and promoting awareness in the capital market. Ms. Sukumar, citing the WFE Annual Sustainability Survey, says, "73% of the exchanges with sustainability initiatives have some form of SDG-specific initiatives. These initiatives include education programs on SDGs for issuers, disclosure guidance and offering SDG-related products in their markets." Certain SDGs (#5 Gender Equality, #8 Decent Work Conditions, and #13 Climate Action) are the most engaged among WFE members.
Survey Results
We sent questions to the Sustainability Working Group — a subset of WFE members that are especially committed to sustainable business integration — and received responses for more than half of them. Participating exchanges included B3 (Brazil), Bolsa de Valores de Colombia, Borsa Istanbul, Bourse de Casablanca, Dubai Financial Market, the Egyptian Exchange, Ho Chi Minh Stock Exchange, Johannesburg Stock Exchange, London Stock Exchange Group, National Stock Exchange of India, Shanghai Stock Exchange, the Stock Exchange of Thailand, and the Taiwan Stock Exchange. Two members elected to remain anonymous, and Nasdaq itself has contributed to the industry data in this article.
We found that awareness and valuation of the SDGs is nearly universal, yet actionable progress is not being measured. The SDGs are vital to capital market function, particularly for listed firms and their respective supply chains. Without reaching for the Goals, one responding exchange said, "Neither the capital markets nor the real economy will be able to survive in the coming decades."
80% claim that the SDGs are well understood in their market
87% believe that the SDGs are a fundamental part of the sustainable economy
More exchanges (54%) do not measure SDG progress than do (46%)
Wanting to press further, we asked this question: How does your exchange engage, inform, or otherwise communicate with issuers and other stakeholders about the UN SDGs? The disparate range of answers may help to explain the gap between industry awareness and industry action, as there is no global standard for measurement – but it's also clear that the responding exchanges are proactive.
"The SDGs are recommended as a global reporting framework for listed companies in LSEG ESG reporting guidance," according to the London Stock Exchange Group (LSEG). "FTSE Russell — the global, multi-asset index provider part of LSEG — develops investment tools that incorporate alignment with the SDGs in the index design."
Taiwan Stock Exchange cited strong information disclosure, corporate governance, stewardship responsibility, sustainable product development, and market capacity building as evidence of their commitment to SDG progress. Other exchanges cited index development as a key driver. Other exchanges were more candid about market inhibitors. Further support from stakeholders including issuers is needed to allow exchanges to move forward more aggressively.
Other Industry Initiatives
The UN and exchange leaders had previously identified the SDGs that most pertain to the industry and the various ways that capital markets can help deliver on the Goals. Per this guidance, the SDGs that receive special emphasis from Nasdaq and others include:
#5 Gender Equality. Ensuring women's full and effective participation and equal opportunities for leadership at all levels of decision-making in political, economic, and public life.
#12 Responsible Consumption and Production. Encouraging companies, especially large and trans-national companies, to adopt sustainable practices and to integrate sustainability information into their reporting cycle.
#13 Climate Action. Improving education, awareness raising and human and institutional capacity on climate change mitigation, adaptation, impact reduction, and early warning.
#17 Partnerships for the Goals. Enhancing the global partnership for sustainable development complemented by multi-stakeholder partnerships that mobilize and share knowledge, expertise, technologies and financial resources to support the achievement of sustainable development goals in all countries, particularly developing countries.
An influential joint report from the UN SSE and the WFE (How Exchanges Can Embed Sustainability Within their Operations: A Blueprint to Advance Action, 2019) makes one point clear: "The imperative of sustainability as embodied in the SDGs demands deep transformative change from both business and public policy. For exchanges, the incorporation of sustainability considerations is likely to be a determinant of long-term performance and resilience in a changing world."
About the Author
Evan Harvey is the Director of Corporate Responsibility for Nasdaq. He also serves on the Board of Directors for the UNGC US Network and chairs the Sustainability Working Group at the World Federation of Exchanges.
---
---
You may have an interest in also reading…
Sustainability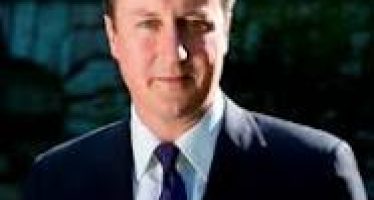 Extracted from Remarks made by David Cameron on Thursday 18th June. Our economies together make up around half of the
Banking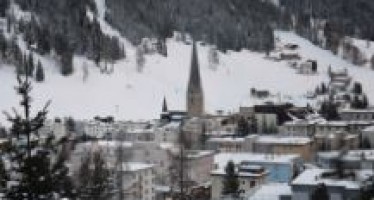 Davos – Clearly enjoying her role as the real moneybags of the World Economic Forum (WEF), German Chancellor Angela Merkel
Asia Pacific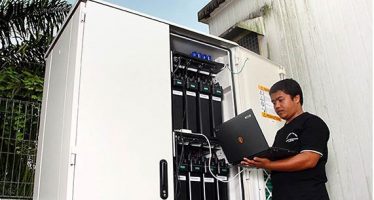 For more than a hundred years, electrical grids have been built with the assumption that electricity has to be generated,