Experts Debate Dubai's Post-Recession Property Boom – Another Bubble or Sustained Recovery?
More than 750 senior real estate professionals prepped for Global Real Estate Summit and MENA Mortgage and Affordable Housing Congress
Dubai, UAE, 11 August, 2013: With all sectors of the Dubai property market now gaining momentum in making a healthy recovery, industry experts are debating whether the Emirate is entering another bubble and what needs to be done to maintain a sustainable growth path
That will be one of many hot debates at the upcoming Global Real Estate Summit, taking place alongside Cityscape Global – the Middle East's largest and most influential international real estate event – from 8-10 October at the Dubai World Trade Centre.
Tariq Ramadan, Chairman of UAE real estate and business conglomerate, Tharaa Holding, and a headline panellist at the three-day summit, said some speculation has returned to the market, while the large amount of cash transactions continue to cause headaches for regulators looking to curb sharp price increases.
"The laws and other regulatory reforms made by the Dubai Land Department and the Real Estate Regulatory Agency have provided a sufficient and transparent environment for Dubai real estate investors, but more importantly, they have provided the much needed protection for investors by making developer requirements more secure," said Ramadan.
"However, as an open international market, it is hard for authorities to put restraints on demand to avoid another property bubble, especially since more than 75 per cent of Dubai real estate transactions are cash deals. This means the use of interest rates and other constraints on loans will have minimum impact on overall demand."
According to the Dubai Land Department, real estate transactions in Dubai were up 63 per cent year-on-year for the first quarter of 2013, reaching US$12 billion, highlighting growing investor confidence in the Emirate's property market.
Ramadan said that Dubai's open market policy and regulatory framework introduced over the past few years has been key to the Emirate's real estate revival, but warned that any interference with current policy to temper escalating demand could impact its credibility and reduce investor confidence.
He added: "I'm sure that there are certain measures that can be taken to manage demand and provide a strong foundation for sustainable growth. This is indeed a very hot topic that is getting significant attention from media and industry experts. I am confident the Global Real Estate Summit will present some clear insights on the subject, and provide suggestions on how to make this growth sustainable."
One route to a more sustainable real estate market in Dubai and the Middle East is said to be through investing in affordable housing and mid-range developments – a key topic to be explored further at the MENA Mortgage and Affordable Housing Congress, taking place from 8-9 October. The congress will run alongside the Global Real Estate Summit at the 12th edition of Cityscape Global this year
According to the United Nations, one in five people living in the MENA region is classified as youth, between the ages of 15 to 24, bringing the total of number of youth in the region to nearly 90 million which creates unprecedented demand for affordable and social housing communities.
Chris Seymour, Partner and Head of Property & Social Infrastructure at consultancy firm, EC Harris, and another speaker at the Global Real Estate Summit, said developers are taking note.
"Affordable housing is now considered seriously by both developers and the government and I think that we will see improvements in this segment to enable better access to good quality housing at the right price for the younger population in the MENA region," said Seymour.
"Mixed-use developments are making a place for the younger population to work and be able to afford to live in close proximity. This provides balance to the community and we are seeing this extend into retail and hotels at mid-scale levels to fill in those 'affordable option' gaps".
Added Seymour: "Improvement in the maturity of real estate in the region is evidenced by the co -existence of premium, secondary and tertiary sector markets. This should be looked at as healthy, and a good indicator of sustainable growth in the region."
Other headline speakers at the Global Real Estate Summit and the MENA Mortgage and Affordable Housing Congress include Nenad Pacek, President of Global Success Advisors, and co-founder of CEEMEA Business Group; Philip Blumberg, Founding Chairman and CEO of Blumberg Capital Partners; and Maysa Sabah, Managing Director in the GCC for the Affordable Housing Institute.
Future Cities, the leading event in sustainable urban development jointly organised with Dubai Municipality completes the Conference line up at Cityscape Global this year.
Organised by Informa Exhibitions, and supported by the Dubai Land Department, Cityscape Global is the annual meeting point for key real estate investors, developers, investment promotion authorities, architects, designers and other real estate professionals to drive growth in real estate investment and development across emerging markets globally.
The three-day event will host more than 200 exhibitors and 750 Conference delegates in 2013, and returns with support from Foundation Sponsors Emaar, Nakheel, and Dubai Properties Group; Strategic Sponsor Barwa; Gold Sponsor Union Properties; Official Broker, TRISL Real Estate; Silver Sponsors Abu Dhabi Finance, Anantara Residences and Pacific Ventures; Al Aribya as Regional Broadcast Partner;  and CNN as the International Broadcast Partner.
---
---
You may have an interest in also reading…
North America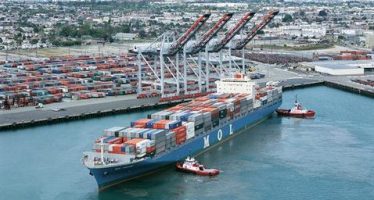 The United States trade deficit widened in November to its largest point in five months, prompting some economists to slightly
Finance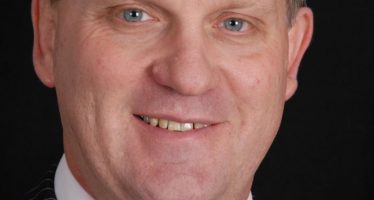 The collection of revenue for the Namibian fiscus has been under scrutiny for some time.  Questions have been posed as
Europe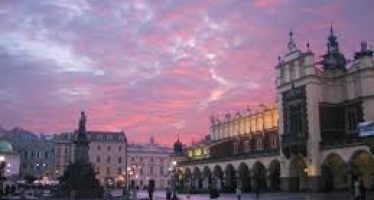 The World Bank is helping Poland design a new system called the "Robin Hood" tax system. In the first quarter