What Does Carbon Pricing Success Look Like? Ask These Leaders
British Columbia, Sweden, California and China have been pioneering carbon pricing systems to lower emissions and help shift their economies onto cleaner, greener trajectories.
Currently, nearly 40 countries and more than 20 cities, states, and provinces use a form of carbon pricing or are planning to implement it.
That number is growing as more governments explore the benefits of carbon pricing for climate and economy.
Vancouver is thriving. Across the coastal Canadian city, jobs are being created, fueled by a cleaner, greener economy. Low-carbon development projects are underway, and there is a shift toward neighborhood energy strategies that cut greenhouse gas emissions and make the energy supply more resilient to storms and overloads.
This didn't happen by accident. Six year ago, the province of British Columbia took a bold step by establishing one of the continent's first carbon taxes. Vancouver was already ahead on environmental standards, but the tax flipped a switch, clearly incentivizing resource efficiency and spurring greater innovation in energy, industry, and policy.
"Renewable energy and clean tech companies are choosing to invest in Vancouver precisely because we are ahead of the curve with a carbon tax," said Mayor Gregor Robertson. The carbon tax is bolstering Vancouver's pursuit of a clean, green future.
Markets and Taxes
Carbon pricing, whether through emissions trading systems or carbon taxes like British Columbia's, is an effective way to shift economies toward low-carbon growth and lower the emissions leading to climate change.
With emissions trading systems, governments cap greenhouse gas emissions. They restrict the total amount of emissions by issuing a limited number of emissions permits and create a trading system that allows large emitters to purchase permits from lower-emitting industries that don't use them, efficiently encouraging low-carbon choices at the least cost to the economy as a whole.
"Renewable energy and clean tech companies are choosing to invest in Vancouver precisely because we are ahead of the curve with a carbon tax."

– Gregor Robertson
Currently, nearly 40 countries and more than 20 cities, states, and provinces use a form of carbon pricing or have plans to implement one. How each carries it out – the price, the method, how the proceeds are used, and where, from extraction to use, the tax or cap is applied – varies based on the economy, emissions sources, and opportunities for lower-carbon growth. Many more are expressing support and interest in putting a price on carbon.
Shifting the Tax Burden
British Columbia made a fundamental change when it introduced the carbon tax: It reallocated its tax burden, shifting taxes away from labor and toward environmentally harmful activities, particularly greenhouse gas emissions.
The carbon tax on fossil fuel purchases started at C$10 per ton and rose to C$30 per ton of CO2-equivalent today, equivalent to about 7 cents per liter of gas or about US 25 cents per gallon. The tax is revenue neutral – the money is returned to the tax payers through lowered personal and business income taxes and targeted support for low-income families.
Today, British Columbia and Vancouver have among the lowest income tax rates in Canada, their economies are growing, and their greenhouse-gas-per-capita rates are among the lowest in North America. They are also contributing to a safer, healthier world by lowering greenhouse gas emissions that are driving climate change, particularly for the poor, who are most at risk from the effects of climate change and least able to adapt.
Sweden, one of the first countries with a carbon tax, is demonstrating the potential of a combined carbon tax and emissions trading system. Since implementing the carbon tax in 1991, Sweden has been able to decouple greenhouse gas emissions from economic growth. From 2000 to 2012, the country's total greenhouse gas emissions fell 16 percent while its overall GDP grew by about 30 percent. Its carbon taxes, meanwhile, are among the highest in the world, although industry pays lower rates than consumers to mitigate competitiveness effect. The revenues go to the general government budget, allowing the reduction of other taxes.
Improving Carbon Trading
California studied early emissions trading systems, including the successful U.S. program to combat acid rain by reducing sulfur dioxide emissions, and launched a carbon cap-and-trade system in 2013 designed to shift investment to clean energy and low-carbon development.
It set a statewide cap on emissions from electric power plants and large industrial facilities that it lowers each year toward a goal of reducing emissions to 1990 levels by 2020, about 28 percent below business as usual. To give emitters flexibility, it created an emissions trading system.
California has avoided some of the challenges that Europe's emissions trading system has faced, in part by avoiding over allocation of emissions allowances. By the end of the decade, it expects to collect US$5 billion a year or more from auctioning off allowances – money it will reinvest in clean energy, energy efficiency, and sustainable communities.
A recent entry into carbon markets is one to watch: China launched seven local emissions trading pilots over the last year to test different structures as it prepares to develop a nationwide carbon market. Together, these markets make up the second largest carbon market in the world after Europe. A national China market would dwarf existing systems.
China has reasons for taking action to price carbon. Its cities have struggled with high levels of pollution in recent years that led the city of Beijing to begin to phase down coal, and it has concerns about energy security. China also has ambitious national targets for emissions reductions, including reducing its carbon intensity 40-45 percent below 2005 levels by 2020.  An emissions trading system delivers air pollution and carbon benefits at lowest cost.
Increasing Interest in Carbon Pricing
Governments, increasingly aware of the risks climate change poses to their populations and their economies and the economic and health benefits of taking action, are exploring carbon pricing options.
They are learning from their predecessors and from one another through groups such as the Partnership for Market Readiness as they design the carbon pricing systems of the future.
At the UN Secretary-General's Climate Leadership Summit on Sept. 23, 2014, dozens of governments and hundreds of businesses will express their support for carbon pricing to help deal with climate change and shift economies worldwide toward low-carbon development.  Source
---
---
You may have an interest in also reading…
Europe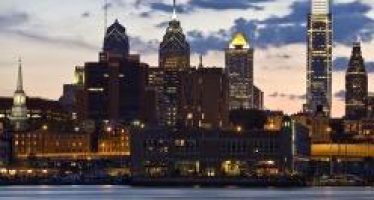 Focusing policies on competitive industries can provide jobs for the impoverished, hungry, restive urban millions As magnets for talent and
Europe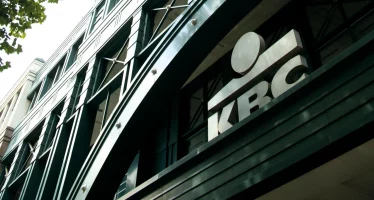 'Sustainability is no longer just a PowerPoint presentation, but an integral component of our business at KBC…' Belgium's KBC Group
Technology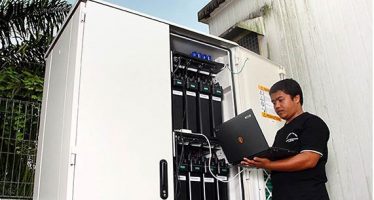 For more than a hundred years, electrical grids have been built with the assumption that electricity has to be generated,