Daily Challenges of a Matchmaker: Linking the Benevolent with the World's Most Deserving Projects
Club10mPlus is a London-based investment club seeking ethical investors for projects that benefit people and planet — and Relationship Director Christa Atwood is the matchmaker in the middle.
"We find projects and then we find investors. Our core business is brokering. I build relationships with amazing people around the world." This is Club10mPlus's second year of operation as a finance marketing company, and a promising one — though not without challenges.
In the current economic climate, where are the investors coming from? "Well, it would be nice if we had some venture capitalists who had the same ethos (as us)," Atwood says. "That would be amazing." But, she adds, it's unusual. "I've yet to find one that I'm very comfortable with: their past taints their future, in my mind. They can be quite ruthless. But we're open to all types of investors, as long as they align with our clients."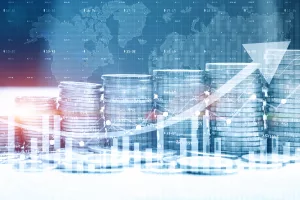 Atwood and CEO Gary Elliott team up with two office staff and a brace of "introducers" — David Honeyman, David Hirschfeld and Olivier Blandin — who come on board as advisors on new projects. Club10mPlus rues the frustration of finding ethical projects and willing investors who truly want to make a difference… "It's not easy," admits Atwood. "I'll be honest, it's taken a while to embed into the culture. Finding suitable investors is always a challenge, in the past few years, it's been incredibly difficult."
There are other, more predictable challenges for her to circumvent or solve. "It's quite a 'boys' network' — you're either in the club or you're not. So yes, it's challenging, but at the same time, because we're quite diverse in what we do, I've been on a good journey. Is she "in the club"? Atwood laughs. "Well, I'm in a club, in America, and shortly to join a couple more — but that's kind of how the industry has evolved."
Is gender discrimination an issue? "Potentially… I'm a woman who's trying to forge these relationships. You do come across it sometimes in the far East where you typically, should be male. That's always a difficult one, a bit of a challenge."
The company mantra states that its ethos and "the way we live our lives" defines the operation — and that resounds well with clients. "They come to us because they appreciate our openness, our transparency, and our ethical values." And that cuts both ways: "If we don't think they're right for us, and we don't think we can help them, we will not engage with them."
'My work is done when I find two people, one with the money and one with the idea — that's the magic, and why I get up every day'

— Christa Atwood
Where is the line drawn on ethical issues? "When I feel the client's not going to get a good outcome from an investment, I'm not going to transact. The way we work is, to keep everyone happy by being successful.  We're very strategic when we look at a project: Can it work? If we think it can't, we will tell the project owner."
Sustainability, and "leaving the world in a better place than we found it", form the behavioural pillar here. "It's about making change. Humankind needs to wake up to what it's doing to the planet. If it's a project that aligns with feeding the world, rejuvenating the world, bringing in new technologies that are beneficial, we're up for it."
Has the company turned down big projects, or investors, because of misaligned values? A long pause, then: "Yes, we have. Purely because we're never going to make you what you're looking for, so we can't accept (the task) — we know it's not going to work.
"It's all about relationships. I tend to say, 'Listen, it's not for us; I love that you're proposing this sort of money to us, but …' You can take money from someone, but you may as well take money from a bank if it's not going to be part of a relationship that you can develop and work with.
"My work is done when I find two people, one who wants to invest and one with the idea — that's the magic, and why I get up every day."
How does she screen-out unsuitable projects? "Once a project comes to us, the first line of filtration is my desk. 'Does that make our weekly meeting?' And if it does, we look at it. If it doesn't, we'll say so. We go through projects on a weekly basis, and sometimes we have to say: 'This is never going to work' — and we won't engage. We do the deep dive once we agree on its feasibility ."
Does carbon-offsetting cut the mustard, in terms of ethical investment? "Absolutely. Anything to reduce (emissions) and enhance the planet is what we're about." Is ethical investing partly about making wealthy people feel good about themselves? "Yes, there's a good amount of that," says Atwood, without hesitation. "Having wealth is great, but being able to share it is even better. When you're making a difference, you're rejuvenated by that. It's about giving back, and the gratitude you get when you give back."
One major project Club10m+ is pursuing is called Africa Eats. It's been ongoing for the past 10 years and centres on establishing logistics for a food distribution network across Africa, from Tanzania to Rwanda, Kenya and beyond. The key thing is the use of local industries, and local people. It's the kind of hands-on, obviously beneficial project that Atwood and her team are keen to tackle. Food waste — in perishable crop production such as bananas — is a major concern, and one that can be addressed. "If you have a transport system in place, you can take surplus to another area," she points out.
"I want people to come to us and recognise what we're trying to do for the planet. We want to be the market leader, making a difference, with passion — not just words.
"We don't have time to circulate the money that we get. When a project comes to us, sometimes it's time-precious and we lose out because we don't have the correct investors ready to go, it then becomes quite frustrating. Timing's crucial in our industry, we had (a deal involving) an eco-mansion in Paris, but because we didn`t have a suitable investor we lost out. With more investors, we have more chance of making things happen."
Are ethical investors more tolerant of delays, or of lower returns? "I wouldn't say that's the case — they still expect a return on investment, and a generous one, as well." Tax breaks are always welcome, but if a project flunks or drags on, no one is happy. "We definitely want more philanthropists to come forward," says Atwood. "They've been hiding, and with good reason — it's been a tough market. We're seeing the change now, and it's only going to get better.
"There's a need there."
For more information, please visit Club10mPlus website. 
---
You may have an interest in also reading…
Finance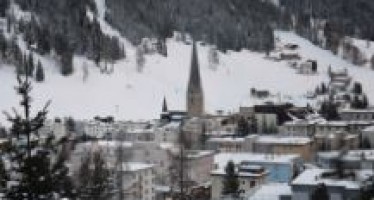 Davos – Clearly enjoying her role as the real moneybags of the World Economic Forum (WEF), German Chancellor Angela Merkel
Europe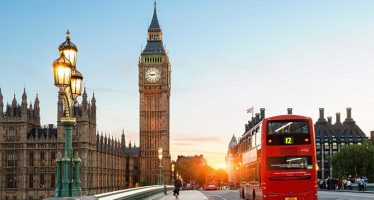 Great Britain has declared its independence. By a margin of 52 against 48, voters delivered a stunning blow to the
Europe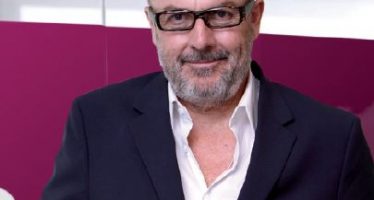 A Corporate Turnaround from Rags to Riches. In Spanish business circles, corporate trouble-shooter Manuel García-Durán is gaining quite the reputation.