Forward You — Celebrating the Difference!
Forward You has been revolutionising investment products since 1983.
FWU — Forward You — is an international company in the financial-services sector, founded in 1983 in Germany by Dr Manfred Dirrheimer.
Headquartered in Munich, FWU is now an established player on the international stage. With the brand Forward You, it markets innovative investment products in Italy, Spain, France, Belgium, Luxembourg and Austria, as well as in the United Arab Emirates, Saudi Arabia, Kuwait, Pakistan, Malaysia and Indonesia.
The core FWU products are unit-linked policies offered by FWU-approved and -owned insurance companies FWU Life Insurance Lux SA and FWU Life Insurance Austria AG.
The majority stake in the holding company FWU AG is still in the hands of the Dirrheimer family; Swiss Re Europe SA is a minority shareholder with a five percent share. FWU employs around 450 staff and operates in 10 locations around the world.
In Europe, FWU Life and FWU Invest serve 275,000 customers with €2bn in AUM and contributions totalling €9bn. Globally, the insurance companies within the FWU Group have a total of one million customers.
The expansion of FWU international began with France in 1997, followed by Italy (2006), Spain (2014) and Belgium (2017). After ongoing restructuring and organisational growth, as well as mergers and takeovers in 2016, FWU brought the 25 affiliates together under the brand "FWU — Forward You".
Founder Manfred Dirrheimer explained the aim of the rebranding as a drive to make it clear to customers, following a swift business expansion, that the group had a shared and consistent brand promise. Financial years with record results followed, leading to a doubling in customer numbers.
FWU then introduced the award-winning product strategy, Pan-European Forward Quant, which offers customers investments in line with the quant method with UCITS funds with fixed, 2 / 2 transparency, and guaranteed contributions. Since its introduction in 2018, 50,000 customers have selected a Forward Quant insurance policy.
In 2005, FWU created FILOS, a digital consulting instrument originally designed for banks. After several revisions and improvements, FILOS was introduced in 2016 and covered all European insurance agencies by 2019. FILOS facilitates a structured, managed sales process with a high degree of customisation. The insurance representative can contact the customer in person and online. In 2021, 80 percent of all European contracts were signed electronically, 55 percent without a physical meeting.
In 2018, FWU completed the acquisition of a life insurance technology platform with the intention to consolidate and standardise tech operations. The FWU TECH entity added speed, agility, and scale to FWU's continued expansion plans.
In 2020, FWU technological expertise ensured that the group was able to navigate and overcome the Covid-19 crisis. In just a few weeks, FWU developed a digital solution for remote support and conclusion of contracts, the so called RSS. It was now possible for insurance representatives and customers to remotely access FWU products.
From the initial discussion to the online signature: the necessary steps for signing an insurance contract could be carried out — conveniently and securely — from one's home.
Achievements and Awards — FWU Through the Years
FWU Group — Forward You to its friends — has been offering "a different kind of life insurance" since 1983.
With €2bn in AUM in the FWU Invest portfolio, offices in Germany, Italy, Spain, France, Austria, Luxembourg, UAE, Pakistan and Malaysia, and 300 sales partners across Europe, the company has come a long way.
The company was founded in Munich by Manfred Dirrheimer, and now has 450 employees — 20 percent of them IT specialists — in 10 locations worldwide. Those employees serve more than a million customers worldwide.
FWU Factoring was founded in 1991. The financial services company has more than €1bn in active transactions. A few years later, in 1994, FWU developed investment products on European insurance funds and introduces its first unit-linked life insurance in Luxembourg and Germany.
FWU entered the French market in 1997. In 1999, the takeover of FWU Life Lux and founding of FWU Invest took place.
In 2003, the firm introduced its first takaful product in the UAE that meets all Sharia requirements. It expanded its operation into Italy in 2006. The concept of combining guarantee and fund products proved to be popular; FWU made major advances on the market.
Here are some of its notable achievements over more recent years:
2007: Alongside the expansion into Malaysia, the insurance bank model is becoming more important for businesses in Europe.
2007: Best Takaful Provider award by Euromoney Islamic Finance Awards.
2009: Entry into Pakistani market.
2011: Best Takaful Operator 2011, awarded by Economy.
2011: Award for the exceptional individual contribution of FWU to the Islamic financial world, by the Financial Forum of Kuala Lumpur
2011: Exceptional ranking of FWU LD 2R contributions in Morgen & Morgen, with a mention for highest pension contribution for the first year.
2013: To grow the group, the merger with (and takeover of) Excel Life France is instigated.
2014: In light of the success of the fund-based guarantee products, FWU introduces them in Spain — which has become its second-largest market.
2015: With the takeover of Skandia Austria, the number of FWU customers grows — by an impressive 65,000.
2016: FWU becomes Forward You as part of a rebranding to indicate the mutual mentality of all affiliated companies.
2018: FWU presents the latest version of the complete FILOS platform, the UCITS umbrella fund, and the innovative product Forward Quant.
2018: FWU acquires a life insurance technology platform, dubbed the FWU TECH, to drive speed, agility, and scale to all operations.
2018: Best Portfolio of Unit-Linked Products Europe, awarded by CFI.co.
2019: Introduction of a brand-new customer portal in Italy.
2020: Thanks to its technological expertise, FWU is able to navigate the challenges of the global crisis triggered by the Covid-19 pandemic. In just a few weeks, FWU develops a solution for remote operations allowing insurance reps and customers to access its products via mobile devices. From the initial discussion to the online signature, the necessary steps for signing an insurance contract can be carried out at home.
2021: FILOS Tech implementation.
2021: A new unit-linked product, Forward Unico, is launched.
2022: FWU integrates ESG investing awards.
Additional information on FWU products and quant methods can be found at forwardyou.com.
---
You may have an interest in also reading…
Banking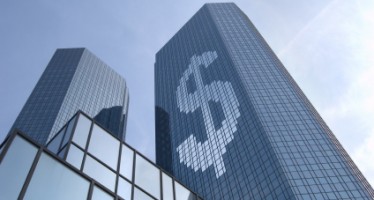 Friday 27 January 2012, CFI with report from the World Economic Forum in Davos, Switzerland with anchor Bloomberg Television Key Points
Corporate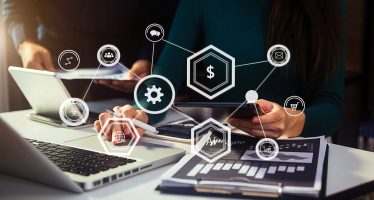 Private investment firm Gallatin Point Capital (GPC) was founded in 2017 with a primary focus: making opportunistic investments in financial
FRONT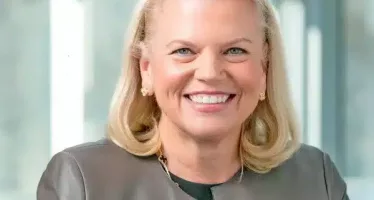 It was a Man's World — but it'Wouldn't be Nothing' Without A Woman like Ginni Rometty… 'Teaching, hiring and advancing