Brain Capital: An Emerging Investment Opportunity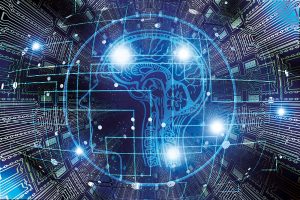 To solve existential brain challenges spanning neurology, mental health, psychiatry education, workforce development, and neuroscience, we need a fresh approach to technologies and investing. We need a new investment opportunity: Brain Capital.
We believe that in the 21st century, there are no brains without capital, and no capital without brains: cognitive development and brain health will require ever-growing investment while seizing market opportunities will have to take the latter into account. Therefore, a novel approach to building Brain Capital and mitigating global brain health challenges is critical both to ensuring and improving societal health and for economic growth and prosperity.
Brain Capital has the potential to introduce a paradigm shift to our understanding and agency in brain health. We define Brain Capital as neuroscience-inspired technologies that integrate and optimise for mental health, brain health, education, diversity, and positive psychology – including resilience, wisdom, and creativity.
Brain Capital Technology Overview
Human societies continue to be affected by brain challenges, from mental health disorders to learning disabilities, the impact of long COVID, the effect of a global conflict, and disparities in access to health and education.
According to the World Health Organization (WHO), in the first year of the COVID-19 pandemic, global prevalence of anxiety and depression increased by a massive 25%. Young people and women were hardest hit. The ongoing invasion of Ukraine highlights that women and children are often disproportionately affected in times of conflict. Moreover, the traumatic experience of war is amplified in the case of those suffering from brain disease and/or mental illness (e.g., dementia, anxiety).
Brain health is central to wellbeing and a productive society. Without it, human communities cannot sustain themselves economically or socially.
It's Time to Rethink Brain Health
"The Women's Brain Project brings together experts from various disciplines who work with patients and caregivers towards the implementation of sex and gender in precision medicine, from basic science to novel technologies. We need to bring precision approaches to brain and mental diseases as well as prevention and diagnosis. The shallow approach does not work any longer. Neuroscience, neurology, and psychiatry need to merge and transform their framework as the field of oncology did." – Dr Maria Teresa Ferretti, Chief Scientific Officer and Co-Founder of the Women's Brain Project.
Furthermore, deeply comprehending the human brain will make new achievements possible, stemming from a better understanding of mental processes such as creativity and innovation.
We need new ways to move the needle on these unprecedented challenges and opportunities.
Brain Capital is one possible solution, a new investment category placing a premium on technological healthcare innovations that improve brain health and brain skills. It constitutes a promising new opportunity within ESG – Environmental, Social, and Governance – investing.
Global brain challenges are worsening. Our economies and societies are becoming more turbulent. Dependence on personal technologies is accelerating, with citizens struggling to keep up with unlimited access to massive amounts of information and data, adding to increasing stress and anxiety. There also have been positive developments: knowledge-intensive economic activity; neuroscience breakthroughs; and developments such as cognitive immunology.
There are major new policy initiatives such as the WHO's Intersectoral Global Action Plan on Epilepsy and other Neurological Disorders, as well as new, large-scale public-private partnerships aimed at tackling global brain health issues (e.g., Healthy Brains Global Initiative, Davos Alzheimer's Collaborative). In some ways, we are therefore already living in a brain economy — a neuroscience-inspired, knowledge economy.
Still, there are substantial limitations in our current system of innovation and investing to tackle these brain challenges. Approaches to screening, diagnosis, and treatment of brain and mental health disorders are not optimised, relying on a "shallow approach".
The concept of one-size-fits-all in psychiatry and neurology has been insufficient to cure and treat brain and mental disorders. This is because there are substantial limitations in our current understanding of brain pathology and sex and gender differences related to them. It is time to address this unmet need by precise investments.
Frontier neurology technologies aim to improve access, screening, prevention, diagnosis, prognosis, and treatment. Concurrently, there is an increasing convergence of these types of solutions as experts, systems, and payers attempt to simplify workflows and minimise fragmentation of new products and services.
Sustaining Brain Health
To put brain health front and centre and integrate it as an investment opportunity into existing frameworks will require the support of diverse stakeholders working together. Health, venture capital, and philanthropy are three examples of such key sectors.
"ESG approaches have driven positive business and societal value; however, they are incomplete. Incorporating Brain Capital into ESG frameworks would provide a more comprehensive, robust approach to create long-term positive impacts for the economy, the environment, and all stakeholders." – Mark Faulkenberg, Managing Director of Investment Management at Boomtown Accelerators.
Such an approach would allow us to leverage the financial markets to develop Brain Capital technologies and opportunities, reduce brain challenges, and send a signal for more investment in venture capital-type vehicles to fund the scaling of neuroscience-backed solutions.
What's more, Brain Capital technology and investment will advance neuroscience and bring high-value, durable benefits to our global community. That's why we invite you to consider this Brain Capital framework as you innovate, invest, and tackle social challenges – because as Peter Drucker put it, the best way to predict the future is to create it.
About the Authors
Antonella Santuccione Chadha MD is a medical doctor with expertise in clinical pathology, neuroscience and psychiatric disorders. She is head of stakeholder engagement for Alzheimer's disease at Biogen until end of April 2022. In May, she will be appointed as the chief medical officer at Rejuveron, a company focused to identify and support scientific discoveries in the field of ageing. In 2016 she co-founded the non-profit organisation "Women's Brain Project" which is addressing the influence of sex and gender on mental and brain diseases. Since then, she acts the pro bono CEO of the organisation.
Harris Eyre MD, PhD is co-lead of the OECD-PRODEO Institute Neuroscience-inspired Policy Initiative (NIPI). He is Senior Fellow for Brain Capital with the Meadows Mental Health Policy Institute. He is an Instructor for Brain Capital with the Global Brain Health Institute (GBHI) at the University of California at San Francisco and Trinity College Dublin.
Paweł Świeboda is Director General of the Human Brain Project and CEO of EBRAINS AISBL. In this capacity, he manages one of the largest global research programmes in the area of brain science. He is also in charge of building a Research Infrastructure EBRAINS for the study of the brain. In his previous role, he was Deputy Head and Head of Research at the European Political Strategy Centre (formerly EPSC, now IDEA) of the European Commission.
The original version of this article was published in the Psychiatric Times on 23 February 2022.
---
You may have an interest in also reading…
Europe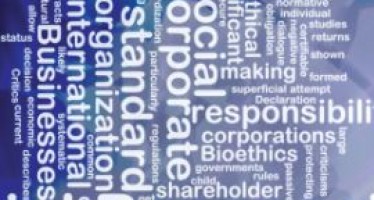 The recent mobilisation by institutional investors over the climate change issue has captured media attention around the globe, clearly demonstrating
Corporate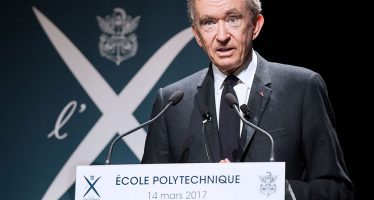 French billionaire Bernard Arnault's off-beat approach to business would be hard to replicate By KITTY WENHAM It started with one
Europe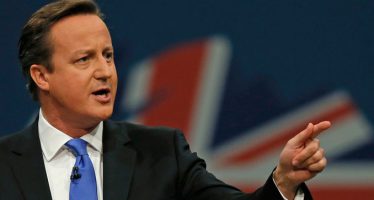 Afflicted by a veritable referendum craze, Britain seems set to question its very existence. In the wake of a stunning