Q&A with Michael Glinski, CEO of Porsche Schweiz: Alternative Fuels, an Unbroken Legacy, and a Sports Car's Place in the Modern World
Porsche: it's always been a 'dream' car. But what does the future hold for the famous marque in the years ahead? CFI.co finds out in discussion with Porsche Schweiz chief executive Michael Glinski.
How has your background helped you as the CEO of Porsche Schweiz?
I came of age at Porsche, so to speak. The positions I held at Porsche AG were very helpful to me when I came to Switzerland three years ago. In Stuttgart, I was in charge of sales for the Western Europe region, and before that I was the head of finance at Porsche France.
My network at the company is obviously a big help, as is the experience I was able to gain at headquarters and in other markets. I'm now even appreciative of Porsche's culture, its solidarity and team spirit. These values are also at the forefront of my work at Porsche Schweiz.
What are some important management lessons you have learned?
Porsche has always promoted fair and sportsmanlike behavior, whether internally among its employees or externally with our suppliers and customers. That's a key part of the company character, as well as something I live in my day-to-day work at Porsche Schweiz AG. Another thing I was able to learn at Porsche is to be toleratant of mistakes. That's something I appreciate working from the Swiss market together with Porsche AG, and I try to encourage an open culture of mistakes with my own employees — while insisting that they learn from them.
Another very important thing: at Porsche, we never rest on our laurels. All problems bring opportunities, and in every crisis there is a chance to emerge stronger. At Porsche, you learn to always look forward to the next challenge.
How has the auto market changed over the last few years — in Switzerland, Europe, and globally?
The car industry is going through the biggest transformation in its history. It has recently changed more than it had over the previous 50 years, and will do so even more in the years to come.
The overarching trends are electrification, digitalisation, and connectivity. Honestly, 10 years ago, who could have imagined an electric Porsche? It's not just the product that is undergoing a major change, as electric cars become ever more connected and digitalised. Also changing are the ways in which our customers are buying cars.
We started selling our sports cars online in Switzerland this year, because these days consumers expect to be able to make purchases wherever and whenever they want. Cars will not be an exception here. Yet, at the same time, our customers want to experience the Porsche brand more intensively than ever before. Many of them consider the personal interaction with our dealership staff to be one of Porsche's key areas of competence.
In the future, we want our customers to be able to move seamlessly between the digital world and Porsche Centers. Throughout all the developments in the past, and all those that will come in the future, something will be unchanged: it will be the customers' eyes, which light up whenever they start the engine of a Porsche — on the left side of the steering wheel, of course.
What is your take on smart mobility and digital convergence?
Our vision is clear. We want to be the most successful brand for sporty and exclusive mobility. That's why we're expanding our new mobility services like Porsche Drive premium rentals in Zurich and Geneva, and our vehicle subscription programmes. What we're especially interested in is connecting all of these different opportunities of mobility in one ecosystem, which allows us to offer an exclusive and dynamic mobility experience from a single source.
As far as digitalisation and connectivity go, for Porsche it is about concentrating on the right things. We're not going to digitalise everything, only what benefits Porsche customers. Like the first standard-series integration of Apple Music in the Taycan.
Or let's take autonomous driving. That feature makes sense for Porsche drivers when they're stuck in traffic or looking for a parking space. But I'm sure most of our customers want to drive over Swiss alpine passes themselves, with their hands on the wheel. Which is why we're interpreting these technologies entirely on our own terms. In the future, customers will be able to drive the ideal line on the racetrack — autonomously, in their own cars.
What is Porsche's electric car strategy?
As of 2025, we expect every second car we sell worldwide to have an electric drive, either fully electric like the Taycan, or partially like the plug-in hybrid models of the Cayenne and Panamera. Given that markets in different parts of the world will develop at different speeds, we're going for a mix of efficient combustion-driven cars, dynamic plug-in hybrids, and innovative electric sports cars. We're also studying synthetic fuels, called efuels, because if our cars already out there should be powered in sustainable ways, then synthetic fuels can play an important role.
Which car brands do you consider Porsche's nearest competitors, and what are some points of differentiation that make Porsche stand out?
We're keeping an eye on the competition, but concentrating on our own product portfolio. We only bring a new model onto the market when we're absolutely convinced we've built a real Porsche. Which means an unmistakable sports car — in its engineering and its design. This was done superbly with the Taycan.
As one example, the usual 400-volt architecture for electric cars just didn't seem right for what we wanted in the first all-electric Porsche sports car. Porsche stands for performance, and that has to apply to charging as well. So we were the first manufacturer to double the system architecture to 800 volts. This technology comes from racing, and it powered us to three overall victories at the 24 Hours of Le Mans.
The higher voltage means the system draws lower levels of current for the same performance. That means the wiring can have smaller profiles, which in turn reduces weight and installation space. Moreover, the high-voltage system loses less power, which means a higher continuous output when driving and charging. At high-speed charging stations, the Taycan takes less than 25 minutes to go from five to 80 percent.
What does the future hold for the premium/luxury automotive industry?
The key trends of electric mobility, digitalisation and connectivity will continue. But sustainability will play an ever greater role.
It has always been a part of our company's strategy, because we want to keep reducing negative effects on the environment while increasing the benefits for society at the same time. We're already well along the way here. The first all-electric Porsche sports car is on the market, and the Macan will be next.
We're also studying how we can use synthetic fuels to be CO2-neutral with our existing cars. In short, we're increasing the efficiency and sustainability of the various drive systems we already have. As a brand with a nearly unparalleled connection with racing, we can draw on an enormous amount of expertise. Just look at Le Mans or Formula E. You can only win if you can cover more ground than your competitors on a tank of fuel, or a charged battery — that's the essence of efficiency. But aside from decarbonising the use of our products, we also want our production to be CO2-neutral. And, we've already come a long way. We've reduced CO2 emissions per car manufactured by more than 75 percent since 2014.
Additionally, our site in Stuttgart-Zuffenhausen already is CO2-neutral. Our long-term goal is to become a zero-impact company — one that has no impact on the environment throughout its value chain. That's why we'll be investing more than €15bn over the next five years in electric mobility, sustainable production, and the digital transformation.
---
You may have an interest in also reading…
Projects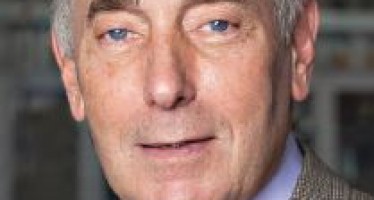 What is the sustainable stock exchange movement? When we talk about the sustainable stock exchanges project specifically, we're talking about
Banking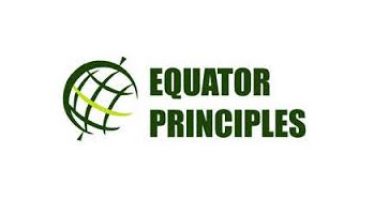 Financial institutions worldwide are increasingly benchmarking their larger investment projects to the Equator Principles of social and environmental risk assessment.
Technology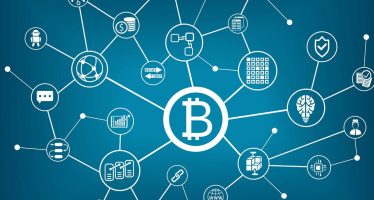 The current crypto bear market is due much to the network value well exceeding the number of transactions at the