Women's Brain Project – Shattering the Status Quo: Investing in Women in STEM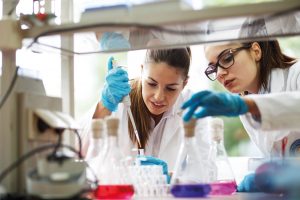 Representation matters. The now classic TV show The X-Files starring David Duchovny and Gillian Anderson inspired more women to pursue careers in a science, technology, engineering, and math (STEM) field. So much so, that this was referred to as "the Scully effect" named after the main female character. More recently, the movie Black Panther featured Shuri, a young black girl, at the head of Wakanda's tech innovation efforts. With 2022 named the International Year of Glass by the United Nations, highlighting it among other things as an opportunity to promote the participation of women and girls in STEM, we can hope that such representation will slowly but surely become mainstream and contribute to a post-pandemic "new normal" that is better than how things used to be.
Glass, as it turns out, is very on-point with the times. The term "the glass ceiling", referring to the socio-cultural barrier limiting women's career advancement, is almost 45 years old and yet it is still relevant today. Studies have shown time and again that women and diversity are good for business, but COVID-19 has set gender parity back by a generation.
In many ways, the pandemic has shattered our society. One way in which the pandemic has already enabled us to rethink our systems is that it shone a light on the differences between men and women from a health perspective, paving the way for precision medicine. It also brought mental health and gender-based violence to the forefront, alongside the importance of caregivers, reminding us that silent epidemics are as deadly as ones that make the headlines.
Differences between men and women exist in many situations, and none are more apparent – yet hidden from the mainstream – as differences in men and women's brains.
With the World Economic Forum Annual Meeting in Davos focusing this year on "Working Together, Restoring Trust", why not take the opportunity to push for gender equality and brain health? This would be in sync with our times, and yet still visionary, as the Organisation for Economic Co-operation and Development (OECD) has been developing the concept of "brain capital" and France has committed to prioritizing brain research when it takes on the European Union Presidency – to name but two examples.
And, unlike the challenge of finding champions for niche issues such as ALS – which was put on the map by the "Ice Bucket Challenge" that went viral when a pro-golfer shared it on social media – brain health is everyone's business: we not only all have a love grandparent or parent suffering from Alzheimer's or a friend suffering from depression, but we all have brains which comes with a vested interest in brain health.
While sex and gender differences in brain and mental health is a global issue, a pioneer in this space is headquartered in Switzerland, not far from Davos. The Women's Brain Project – always open to new partnerships – is an international non-profit working across disciplines on the implementation of sex and gender within precision medicine, from basic science to novel technologies.
Their co-founder and CEO, Dr Antonella Santuccione Chadha, is leading by example and an inspiration to many. She was nominated Woman of the Year by Women in Business Switzerland in 2019, and won the World Sustainability Award in 2020. A book based on her life experience "The Headless Baby Girl" was published in Italian in 2021, and the Swiss production company Suisse Vague SA, who acquired the rights for a TV show, are scouting for the right investors to bring the project to fruition.
"The time is right to integrate sex and gender differences into mental and brain health, and to shine the spotlight on mental health as a whole. We need more women in clinical trials, doing research, on boards, and advocating for themselves – and if I can inspire just one more person to go into STEM, or one person in STEM to practice self care to avoid burnout, it's already a victory," said Dr Santuccione Chadha
With a growing number of initiatives – including one by the Obama administration and the BBC, and the movies such as "Hidden Figures" – focused on recognising women who played lead roles in historical STEM innovation and discoveries, but were overlooked during their time, I hope we can learn from our past and celebrate women like Dr. Santuccione Chadha while she is still in her prime.
In Japan, they have an art called Kintsugi whereby broken pottery (not glass, but for this purpose I hope you won't mind putting them in the same proverbial basket) is repaired by mending the cracks with material mixed with gold, silver or platinum. This treats breakage and repair as part of the history of any given object, and integrates the repair as an integral feature that makes the object more beautiful. This is starkly different to the tendency we have in the West to consider broken things as having lost value.
When it comes to rebuilding in a "post-COVID-19" world, can we learn to accept that things will never go back to how they were before, and that this is an opportunity to improve our ways rather than a blemish on our history? If we do, I hope we will continue to celebrate inspiring women in STEM during their lifetimes, and that we'll invest in brain research and health, integrating gender and diversity as key elements to ensure that findings reflect the richness of our societies.
About the Author
Shahnaz Radjy is a member of the Women's Brain Project Communications Working Group.
---
---
You may have an interest in also reading…
Banking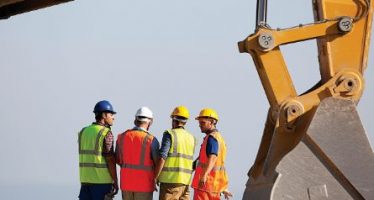 By Håvard Halland, John Beardsworth, Bryan Land, and James Schmidt How can resource-rich countries ensure that a sufficiently large share
Middle East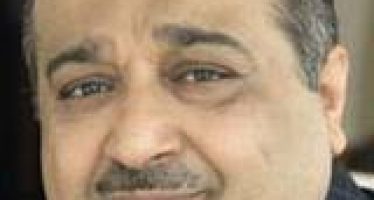 Mohamed Al Jaber, born in Jeddah in 1959, is a UNESCO special envoy who likes constructive dialogue and so do
Europe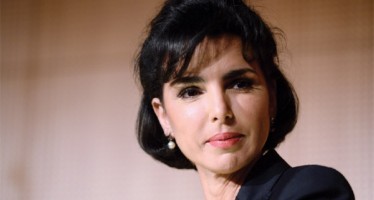 Daring stiletto heels and perfectly-fitting leather trousers: Rachida Dati does not lack self-confidence. In fact, her composure is faultless. A