Ferdinand Grapperhaus, Jr: Putting a Brave (and Smart) Face on the World's New Constructions
The building industry is one of the main contributors of greenhouse gas emissions. According to a 2019 report from the World Green Building Council, the energy used to heat, cool and light buildings accounts for 28 percent of global carbon emissions.
Ferdinand Grapperhaus, co-founder and CEO of PHYSEE, is working to change those gloomy figures. He and CTO Willem Kesteloo founded the company in 2014, as a spin-off of the oldest and largest Dutch public technical university, TU Delft. The university remains a shareholder and collaborator of PHYSEE via Delft Enterprises.
"The name PHYSEE comes from 'physics' and 'seeing,' so we make physics central to our perspective and try to make the world a better place," Grapperhaus told Tech.eu. As a physics engineer, he credits a large part of the global climate crisis to buildings, which account for 40 percent of total global energy consumption — and he's intent on accelerating an energy-neutral future, using dynamic façade solutions designed for user well-being and sustainable impacts.
PHYSEE creates SmartSkin façades and glass coatings featuring sensor and solar technology that can reduce a building's energy consumption by up to 30 percent. The company has given new functionality to a material that's been around for 5,000 years. It has developed two distinct glass coatings, one for use in residential and commercial building and another for greenhouses. The latter converts harmful UV light into photosynthetic active radiation — allowing for a seven percent increase in crop growth.
"Six years ago, we started with developing coatings, but right now we are an R&D company and a data company," Grapperhaus said. "And the latter has been a pivot over the past six years, which I never anticipated."
The company works with manufacturers, providing the sensors and solar components. Then PHYSEE offers a data service which ties everything together. The PhyseeHub stores and processes localised data from the SmartSkins to generate actionable insights. Sun-shading and façade ventilation are controlled by automatic actuators to take advantage of natural light, cutting costs by reducing the need for heating, cooling and artificial lighting.
"The projects that we are actually selling right now have a payback time within five years, which makes it a very attractive prospect for our customers," Grapperhaus said. "And besides the value proposition, they enable our customers to build in a much more energy-friendly way.
"And if we can now scale our business with the right funding, we can set up different commercial activities in different countries by actually increasing the speed of adaptation and also disrupting the building energy markets."
PHYSEE was named as the Dutch start-up of the year when it launched and as Europe's best energy start-up the following year. It won the World Postcode Lottery Green Challenge in 2016 and was selected by the Dutch Chamber of Commerce as the Netherland's most innovative company in the in 2019.
This recognition has helped PHYSEE secure $14.7m over five funding rounds, including investor support from Phase2.Earth, Adunare, Job Dura and EDGE Technologies. The latest injection of growth capital, totalling $9.3m, was finalised early this year.
"The fact that we have been able to quickly close the second half of our Series A investment round by attracting capital from new and existing investors, is a testament to PHYSEE's potential and the focus from leading real estate developers to invest in sustainable and comfort-increasing technology. We look forward to deploying this new capital to accelerate the roll-out of our smart and sustainable building platform and to speed-up the commercialisation of our light-converting coatings."
The company refers to employees as PHYSEEonairs, and it's a tight-knit group where corporate culture and product development is continuously shaped by weekly safe-space, brainstorming sessions. The multi-disciplinary team, which is 30 percent female, is made up of 12 nationalities fluent in eight languages.
"We have been swimming against the tide for six years because we see that things can — and must — be done differently," Grapperhaus said. "We spend 90 percent of our time in buildings and for a more sustainable future, we need to develop and use them in an innovative way, both at home and in the office."
---
You may have an interest in also reading…
Sustainability
How much does environmental activism affect a corporation's bottom line? By Valerie Ross based on the research of Ion Bogdan
Finance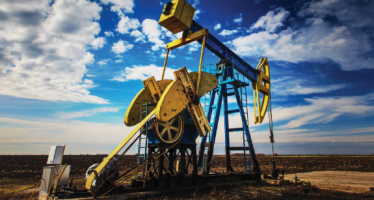 The oil price plunge since last June has been deemed, overall, as a boon for the global economy. However, that
Sustainability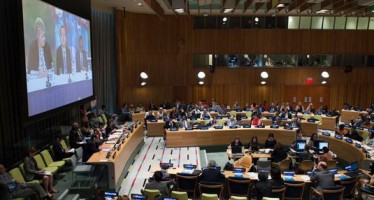 The international community stands on the cusp of eradicating extreme poverty and reaching the world's most vulnerable people with "a