European Investment Bank: A United Europe Can Emerge Stronger From the Pandemic
The most marked economic impact of the COVID-19 crisis is on small businesses, which find themselves with insufficient resources to fight for survival.
They need co-ordinated relief, and a collaborative international effort is the obvious way to face the problem. Each EU member state faces a similar problem. None can face coronavirus alone. Only a pan-European plan, which complements national initiaitives, can put economies on the path to recovery.
This is why the EU Council endorsed the European Investment Bank Group plan for EU member states to create a €25bn guarantee fund that enables us to mobilise up to €200bn in funding for distressed sectors, as part of the wider €520bn package of EU crisis response measures agreed in April. The €25bn guarantee fund will be financed by EU member states according to the size of their shareholding in the European Investment Bank.
"By pooling credit risk all across the European Union, the overall average cost of the fund could be reduced, compared to national schemes."
It is limited to addressing the Covid-19 shock, but forms a bridge between the periods of crisis and recovery. With the benefit of a counter-guarantee from this fund, the EIB Group — the European Investment Bank and its specialist small business subsidiary, the European Investment Fund — will unlock financing to the real economy by ramping-up guarantees to local lenders, national promotional institutions and other financial intermediaries. These guarantees will allow liquidity to be passed on to small businesses, which have seen their markets dry up.
The products to be rolled out under the guarantee fund will probably be dominated by guarantees on portfolios of SME loans originated by local lenders, as well as other forms of risk-sharing on new and existing corporate loan portolios. Some of these will provide regulatory capital relief. Other products will also be considered, including participations in asset-backed securitisations to free lending capacity, as well as equity investments in venture capital and private equity funds supporting innovative firms.
This fund should also allow the European Investment Bank to counter-guarantee some national guarantee schemes already in place, sharing across the EU the risk of these schemes and increasing their impact.
It is expected that the fund's supported financing will be split as follows:
At least 65 percent: loans and guarantees for SMEs (companies with up to 249 employees).
Up to 28 percent: loans and guarantees for non-SME companies, of which up to five percent can be used for public sector companies and entities active in the area of health or health-research or providing essential services related to the health crisis. Some additional restrictions will apply to companies above 3000 employees, to make sure that we focus our efforts mainly on SMEs.
Up to seven percent can be allocated to venture and growth capital (through the EIF) and venture debt for SMEs and mid-caps (companies with up to 2999 employees).
The European Investment Bank Group has years of experience in the products involved in this guarantee fund, and through existing network of hundreds of counterparts can quickly channel financing to the markets and sectors most in need.
I see four key advantages to supplementing — at the EU level — the many national guarantee schemes that have been rolled out.
Firstly, as with the Covid-19 health crisis, we need a co-ordinated approach to managing the economic crisis. No country will recover alone. Even the largest is influenced by what happens in terms of overall EU demand, intra-EU trade, intra-EU value chains, overall EU market confidence and financial market loops.
Austria, for example, has contained the spread of COVID-19 well and economic shutdowns are gradually easing there, but aftershocks to the otherwise healthy economy continue to reverberate. Austrian GDP is set contract by six percent and unemployment is already at 12. Small businesses make up 99.6 percent of Austrian companies, and they find themselves with limited resources to fight for survival, despite Austria's forceful national response. Imagine what the situation is in countries where resources to respond to the crisis have been more limited and where the spread of the virus has been more intense. Everyone needs help.
We need a co-ordinated approach to managing the economic crisis. Even the largest European economies are influenced by what happens in terms of overall EU demand, intra-EU trade, intra-EU value chains, overall EU market confidence and financial market loops. A study by the European Central Bank shows that a one percent symmetrical decline in the GDP of each member state brings, after the initial mechanical effect, an additional 0.6-0.8 percent decline in euro-area GDP growth, due to the direct and indirect spillovers in trade. The European Investment Bank's own data shows that 40 percent of economic growth and growth in jobs from the operations we finance comes from cross-border spill-overs.
Secondly, by pooling credit risk all across the European Union, the overall average cost of the fund could be reduced, compared to national schemes.
Thirdly, the use of the European Investment Bank also means that guarantee schemes — and their SME and corporate beneficiaries — benefit from the bank's AAA rating, even in financially weaker member states which lack fiscal space and a top credit rating. This can help to level the playing field for businesses across Europe during the crisis and recovery.
Finally, Europe's venture capital and innovation ecosystems are trans-national by nature. No individual member state has adequate incentives to fully protect them. Therefore, there's a need for a pan-European perspective and policy instrument. The broad product mix being proposed will ensure that in every country we will find a way to complement national schemes to best effect.
The economic and financial dynamics immediately ahead of us are approaching a tipping point. We have little time to put in place measures to safeguard the European economy from this unprecedented shock. By responding to this crisis with a spirit of solidarity and enlightened self-interest, we can start to strengthen confidence among markets and citizens in Europe's capacity to weather the storm.
Together, Europe can emerge from this crisis even stronger.
About the Author
Andrew McDowell is one of the eight Vice Presidents of the EIB who, together with President Werner Hoyer, form the Management Committee that runs the bank on a day-to-day basis.
Vice President McDowell has oversight of the Bank's treasury, economics and evaluation functions, as well as lending operations in energy and the bioeconomy. He was the Vice President responsible for the development of the EIB's new Energy Lending Policy that has committed the EIB to become the first major multilateral financing institution to end support for unabated fossil-fuel energy projects. He has also been an active participant in the European Battery Alliance, helping to align EIB's financing activities with the goal of building a sustainable battery value chain in Europe.
He is also responsible for institutional relations with 10 European and 14 Asian countries.
Prior to joining the EIB in 2016, Andrew was Chief Economic Adviser to Irish Prime Minister Enda Kenny from 2011, co-ordinating the policies that supported Ireland's recovery from the economic crisis and sovereign bail-out, and Chief Economist of Forfas (from 2000), Ireland's industrial policy advisory body. He took undergraduate and post-graduate studies in business, economics, finance and international relations from University College Dublin and John Hopkins University.
---
Tags assigned to this article:
austria
---
You may have an interest in also reading…
Events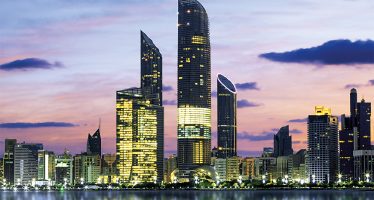 In December this year, Abu Dhabi will welcome government leaders, CEOs and investment stakeholders for the seventh biennial UNCTAD World
Banking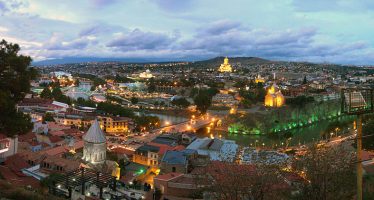 An International Monetary Fund (IMF) mission visited Tbilisi from November 27 to December 12, 2012 for discussions on the first
Finance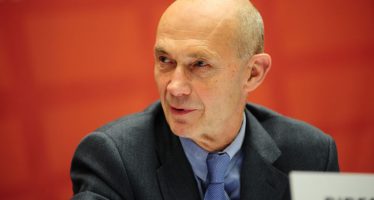 By DG Pascal Lamy Although global supply chains have been with us for several decades, their increasing prominence is rapidly