Intersolar Europe 2013: Cost effective PV Solutions at Display

An increasing number of German companies are investing in renewable energy sources, such as photovoltaics (PV), to provide their own energy supply. The on-site consumption of solar power provides companies and industries with a lucrative alternative to conventionally generated electricity. In addition, cost-effective, flexible mounting systems help to reduce the system costs of PV installations. Intersolar Europe, the world's largest exhibition for the solar industry, is taking place at Messe München from June 19–21. In various forums and workshops, the exhibition showcases the latest trends and developments in mounting systems for both PV and solar thermal plants. Around 1,500 exhibitors are expected at Intersolar Europe, including more than 100 suppliers who will present their innovative products.
"Nowadays, module costs make up just 60% of the overall price."
In the face of rising electricity prices, more and more companies are generating their own power. The drop in price for solar modules means that photovoltaics (PV) is becoming an alternative to conventionally generated power because it is increasingly cost-efficient and calculable. In 2005, almost 75% of system costs were spent on solar modules. Nowadays, module costs make up just 60% of the overall price. Around half of the remaining costs (40%) for PV installations currently go towards installing the mounting system and buying the materials required. In light of falling module prices, installation systems and their cost-cutting potential are now taking center stage in the production of economical entire systems, with innovative, safe and effective fastening options in high demand.
Flexible mounting systems for PV installations on industrial and commercial roofs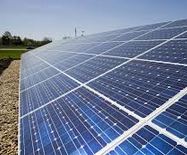 Manufacturers of mounting systems are increasingly striving for simple, yet practical, solutions – for example, flexible solutions that enable each module to be individually aligned. A particular challenge is presented by the structure of commercial roofs, which often cannot support a lot of additional weight. One possible mounting solution is to use affordable substructures made out of fiber glass, because these can be easily transported and assembled as well as installed without penetrating the roof. Innovative mounting systems that allow for an east/west alignment on flat roofs also significantly contribute to reducing electricity production costs. These systems can increase solar power yield by more than 20%.
Innovations for ground-mounted installations and residential buildings
When building large PV ground-mounted installations, the amount of time required is one of the most important factors in calculating installation costs. Simple mounting systems with few main components are designed to help installers to mount the installation quickly, even on uneven land. The same applies for setting up mounting systems on residential buildings. Thanks to user-friendly snap lock systems and the small number of individual components, time and installation costs can be significantly reduced.
Latest mounting systems at Intersolar Europe 2013
The world's largest exhibition for the solar industry provides forums and workshops that explore topics surrounding innovative mounting systems. At Messe München, over 100 companies showcase technical solutions and products for mounting systems. At the Innovation Exchange, exhibitors present projects they have implemented in a series of presentations on Friday morning, June 21. They are then on hand to provide information to the specialist audience. On June 20, the exhibition workshop PV for Industrial & Commercial Rooftops teaches visitors everything they need to know about practical applications, financing and building regulations for PV systems for commercial and industrial roofs.
---
You may have an interest in also reading…
Finance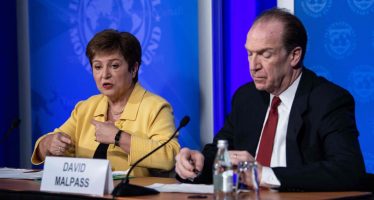 World Bank President David Malpass has joined IMF Managing Director Kristalina Georgieva in urging bilateral creditors to extend debt relief
Banking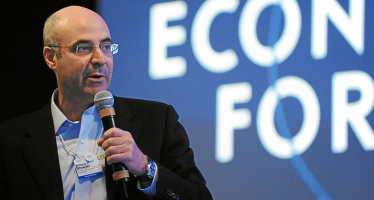 William F Browder of Hermitage Capital Management has been a Davos regular for over twenty years, unfailingly embarking every January
Europe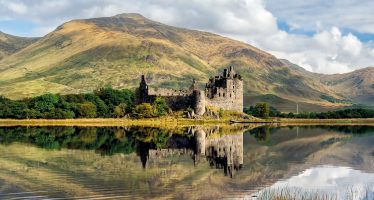 When the Emperor Hadrian ordered the building of a wall to divide the troublesome, blue-painted northern tribes from the more