France: Touch and Go
So far this year, Europe's centre ground has held firm – sort of. After Dutch populist Geert Wilders in March failed to significantly expand his following, French voters on Sunday rejected Marine Le Pen in the decisive round of the presidential elections, sending instead former investment banker Emmanuel Macron to the Élysée Palace with 65.8% of the votes.
Though soundly defeated, for now, Marine Le Pen of the Front National is far from beaten. Her share of the vote in the first round of the polls went from 17.9% in 2012 to 21.3% this year. Mrs Le Pen on Sunday scored 34.2% – the highest-ever share obtained by a candidate from the far-right in France – virtually assuring a come-back in 2022. Marine Le Pen received almost double the votes her father did in the 2002 run-off against Jacques Chirac.
The danger is clear though, perhaps, not yet present: Emmanuel Macron, never before elected to public office, now has five years to address the many and varied concerns of French voters. Next Sunday, Mr Macron takes over from the deeply unpopular François Hollande whose passive and reactive approach to governing, and all-round failure to inspire, have left France if not unhinged, then at least confused and insecure.
Congratulating his former economy minister with the win, President Hollande interpreted the election as a vote of confidence in the values of Fifth Republic and proof that the nation remains united in its attachment to the European Union. In fact, French voters seem to have wholeheartedly endorsed the European project, causing an audible sigh of relief in Brussels. In recent times, no other politician has managed to win so decisively on a pro-EU platform.
"Though the government's finances are far from balanced, the French economy is performing rather well."
EU leaders were uncharacteristically quick to heap praise on Mr Macron and the French voters. EU President Donald Tusk congratulated the French for rejecting "fake news" whilst the much-maligned commission president Jean-Claude Juncker welcomed the arrival of an ally and kindred spirit on the scene.
Mr Macron won with an apparently contradictory agenda: he proposes pro-business reforms while vowing to safeguard France's welfare state. Even so, Mr Macron wants to slash government expenditure by €60 billion, dismiss up to 120,000 civil servants, and reform the country's notoriously rigid labour market.
Though the government's finances are far from balanced, the French economy is performing rather well. Over the past fifty years, labour productivity has remained at par with Germany. Since the introduction of the euro in 2002, France and Germany have also experienced similar growth levels.
However, French state finances are nowhere near as well balanced as those in Germany. The country has been in near-constant breech of EU fiscal rules since the beginning of the millennium with debts bordering 100% of GDP and a budget deficit only recently reduced to a more manageable -3.1%. Conversely, France's current account has been dipping into – and out of – the red causing but little concern. Growth remains lacklustre but is expected to pick up next year, although Mr Macron's moderately aggressive expenditure cuts may yet postpone a robust economic revival.
Whilst German Chancellor Angela Merkel welcomed Mr Macron's win, she may find his plans for the EU slightly less palatable. The incoming French president has big plans for the post-Brexit EU, such as a common Eurozone fiscal policy and budget overseen by an all-powerful EU finance minister – all changes that have been ruled out by the German political establishment.
Squarely in favour of a multispeed Europe, Mr Macron wants to revive the EU by, amongst others, cementing a European defence union around the Paris-Berlin axis and building a strengthened Eurozone – a union-within-the-union complete with its own parliament, budget, and executive. Mr Macron's reform proposals represent a bold dash forwards to be undertaken upon the United Kingdom's exit.
"Macron's EU plans are ambitious indeed," says Michiel Luiding of the Clingendael Institute, a Dutch foreign policy think tank: "This is not something that particularly excites The Netherlands or Germany. It smacks of the transfer union idea which, of course, is quite popular in southern member states, but not so much elsewhere."
However, Mr Macron may find that Germany is at least willing to listen and meet him somewhere halfway. Berlin needs strong French leadership. President Hollande, unloved at home and at loss in the EU, was largely absent from European affairs, leaving Germany to lead the union on its own – a source of great discomfort to Berlin. Mr Macron has promised to kick-start the Franco-German engine at the heart of the union and reposition his country as the main driver of the EU agenda.
However, of late, French presidents have displayed a bluster not matched by their actions. Both Nicolas Sarkozy and François Hollande proposed ambitious projects – to make France Great Again – that foundered almost as soon as they were unveiled. In order for Berlin to pay attention, and take him seriously, Mr Macron needs to deliver a few early policy victories. This would set the tone of his administration and provide the inertia needed for the implementation of his reform agenda. Striding onto the stage to the thunderous sound of Ode to Joy – the final movement of Beethoven's 9th Symphony adopted as the official anthem of the union – provides only a momentary fuzzy feeling. The next day, reality is bound to set in.
Mr Macron's first order of business is to gain a solid foothold in the National Assembly. Running as an independent candidate, the incoming president, for the moment, enjoys no official backing in France's parliament. Though he is expected to gain a fair degree of support by appointing political heavyweights to key positions in government, Mr Macron's En Marche! movement – founded to propel him into the Élysée – currently struggles to find enough reputable candidates to contest next month's legislative elections in each of the country's 577 constituencies. Candidates must be declared by May 18. The two voting rounds on June 11 and 18 are to provide the Macron Administration with a working majority – or coalition – for the next five years.
Though the script is simple enough, realities are markedly less so. Fully one third of the electorate was willing to throw its lot in with Marine Le Pen. Moreover, a quarter of the voters simply stayed home – the highest abstention rate since 1969. Add to that the around four million people who cast blank or spoiled votes – almost literally torn between cholera and the plague (the French take on the devil and the blue sea) – and Mr Macron's triumph loses some of its initial lustre. A few pundits already brand the incoming French president "Renzi 2.0" in a non-complimentary nod to the former Italian prime minister whose reform-minded administration started with a hopeful bang only to get bogged down in parliament and ejected from power after voters overwhelmingly denied him the constitutional changes necessary to modernise and streamline the bloated state apparatus.
In France, the obstacles to change are no less formidable. Combative unions, restless farmers, and a strike-prone public sector conspire against Mr Macron's reforms. A cliché it may be, but Emmanuel Macron faces an uphill battle. If he fails to push through the reforms needed for France to catch up with the times, Marine Le Pen will be found waiting in the wings, ready to apply her potion in 2022.
By Wim Romeijn
---
Tags assigned to this article:
france
---
You may have an interest in also reading…
Columnists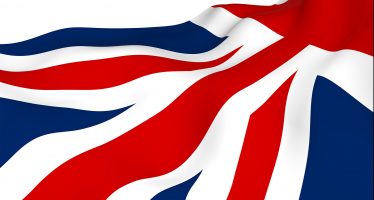 With the EU agreement now in place, the United Kingdom has the chance to develop a strategy that addresses the
Finance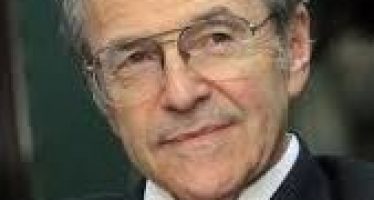 Former US special envoy to Sudan Princeton Lyman has made yet another appeal for the resumption of the political dialogue
Finance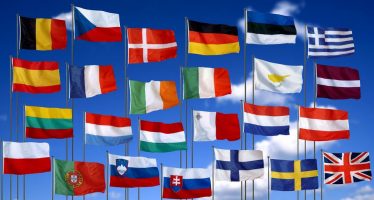 In its first ever European Union-wide assessment of the soundness and stability of the financial sector, the International Monetary Fund