Charlie Hebdo Attack: The Triumph of the Last Laugh
In the wake of the terrorist attack on the French satirical magazine Charlie Hebdo, which left ten staff members and two police officers dead, it is more important than ever to remember – and indeed emphasise – the difference between a faith and those who misuse faith to commit heinous acts.
No faith may be used as an excuse for throat-slitting or, indeed, assaults on the freedom of expression. Those arguing that Islam incites to violence against non-believers – and is thus a reprehensible religion – would be well advised to read the Book of Deuteronomy which mandates the killing of "friends and family" who worship a different deity (Deuteronomy 13:6-10). In fact, taken at face value – or literally – the Bible is not the most peaceful of books, advocating rape, slavery, genocide, infanticide amongst a great many other vile acts.
Charlie Hebdo's editor Stéphane Charbonnier – a hero fallen in the line of duty – only recently remarked that he could understand why Muslims would perhaps not be all that appreciative of the cartoons published by the magazine: "However, we are a French magazine and as such conform to French Law and not to the laws of, say, Afghanistan or Saudi Arabia."
Mr Charbonnier refused to compromise on the freedom of the press, arguing that anyone with a beef against Charlie Hebdo is free to seek legal recourse. The editor regularly refused to honour government requests to refrain from poking fun at Islam. In 2012, Laurent Fabius – then minister of foreign affairs – was forced to close embassies, cultural centres, and schools in twenty countries for fear of reprisals after Charlie Hebdo published cartoons deemed offending to Muslims.
"Mr Charbonnier refused to compromise on the freedom of the press, arguing that anyone with a beef against Charlie Hebdo is free to seek legal recourse."
"If you start by asking whether or not you have the right to draw Muhammad, then the next question is: can you put Muslims in the paper? And then, can you put human beings in the paper? In the end, you can't put anything in, and the handful of extremists who are agitating around the world and in France will have won," Mr Charbonnier said at the time.
In 2006, Charlie Hebdo was one of only a handful of publications that came out in support of the embattled Danish newspaper Jyllands-Posten by reprinting twelve cartoons that had caused uproar across the Middle East. The French magazine's offices were firebombed in 2011 after it published a special issue critical of Islam.
Wednesday's attack came as the magazine prepared to go to press with yet another issue poking fun at the symbols of Islam. The assault took place on press day when the magazine's full staff was assembled at the downtown Paris office to finish the issue.
Editor-in-chief Gérard Briard is one of the few staff members to survive. He was away on a business trip when the attack occurred. "I am shocked that people have attacked a newspaper in France, a secular republic. I don't understand it. I don't understand how people can attack a newspaper with heavy weapons. A newspaper is not a weapon of war."
Moments after the attack, President François Hollande visited the scene as did an impressive number of leaders of French Muslims organisations, unison in their unequivocal condemnation of the violence. Expressions of solidarity streamed in from all corners of the world with a number of Mideast publications lamenting the violence and reprinting on their websites some of the more controversial covers of the stricken French magazine.
President Hollande called the assault "an attack on free speech" and assured: "No one can harm the spirit of this country which this newspaper embodies."
With a weekly circulation in excess of 45,000, Charlie Hebdo is one of France's leading satirical magazines. It was first published in 1969 and went out of business in 1981 before being resurrected in 1992. The publication is known – if not infamous – for its irreverence and a fiercely anti-religious stance poking fun, at times savagely so, at Christians, Jews, and Muslims alike.
Charlie Hebdo is the expression of the pronounced French penchant for satire. It is the smaller of the country's two trend-setting satirical publications. The much larger Le Canard enchaîné (The Chained Duck or The Chained Paper), founded in 1915, has a weekly print run of close to 500,000 copies. Both publications have become redoubts of journalistic luddites bravely resisting the onslaught of digital media. The two publications still refuse to have more than a token presence on the Internet.
Whereas Le Canard enchaîné is politically neutral and somewhat less irreverent (and offensive), Charlie Hebdo makes no apologies and, indeed, takes no prisoners being a holdout of leftist radicals, albeit with a well-developed, if not acerbic, sense of humour.
If the attackers will have managed to accomplish anything, it will be the survival not just of Charlie Hebdo, but of the satirical press as a whole. Humour – devoid of taboos and dogmas – is bound to triumph, for the alternative – a society without smiles or laughs – is too dreary to conceive.
"When humour goes, there goes civilisation."
Erma Bombeck – US humourist and columnist
---
Tags assigned to this article:
france
---
You may have an interest in also reading…
Finance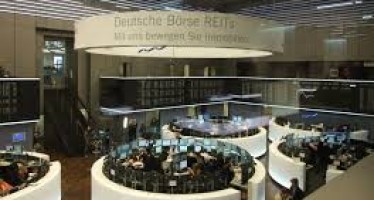 The Deutsche Börse is the latest of a growing number of stock exchanges that have joined the United Nations-supported Sustainable
Africa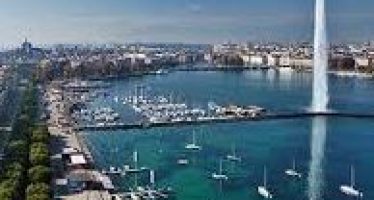 The Heads of Agency of the Enhanced Integrated Framework (EIF) – Aid for Trade in action for Least Developed Countries
Lifestyle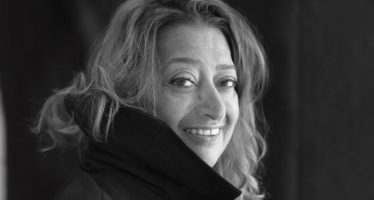 Zaha Hadid orphaned this world on March 31 and left it waiting for great works that now will never be.