World Bank Supports SME Development with Focus on Financial Reporting in Europe and Central Asia
Ministers of Finance, business leaders, accounting professionals, and academics from Europe and Central Asia, together with representatives of the World Bank and key EU and international institutions in financial reporting and auditing, met today in Vienna for the 5th Ministerial Conference of the World Bank Centre for Financial Reporting Reform (CFRR). 
Harald Waiglein, Director General in the Austrian Finance Ministry, welcomed the conference and its theme, telling delegates of the importance Austria attaches to helping countries develop systems that strengthen private and financial sector development in Europe and beyond. "As a long-term partner of the CFRR, the Austrian Government is delighted to see the level of interest and commitment from the countries represented today to achieving reform in their financial reporting systems."
In her keynote address, Laura Tuck, World Bank Vice President for Europe and Central Asia, underscored the importance of a strong small- and medium-enterprise (SME) sector for boosting growth and competitiveness, creating jobs, and enabling people in all social groups to increase their incomes. "Creating environments in which business, especially SMEs, can flourish, is an important element in achieving shared prosperity. Governments need to find the right balance between effective, but not unduly burdensome or restrictive, regulation of business activities. Events like this conference are an excellent way to share ideas and experience, and to discuss the way forward. Then, we all need to go back to doing the hard work to turn these ideas into practice." She encouraged conference participants to continue to work with the World Bank Group to further improve the quality of corporate financial reporting.
"As a long-term partner of the CFRR, the Austrian Government is delighted to see the level of interest and commitment from the countries represented today to achieving reform in their financial reporting systems."
The focus of the conference on developing sustainable financial reporting frameworks for SMEs was welcomed by Christian Weinberger, Senior Advisor within the European Commission. "SMEs are drivers of economic growth and innovation, which is why the EU had introduced its 'Think Small First' principle," he explained.
Speaking about his country's recent experience in reforming the legal framework in this area,Lazar Krstic, Serbian Minister of Finance, explained how Serbia had overhauled its legal framework relating to accountancy and auditing, including introducing International Financial Reporting Standards (IFRS) for SMEs, which sought to reduce the reporting burden on smaller companies, and developing simplified requirements for the smallest, micro-enterprises.
"SMEs are the main engine of the Albanian economy. Simplifying reporting requirements, while seeking to introduce EU and other international good practice, is a priority for us," said Shkelqim Cani, Albanian Minister of Finance.
Anatol Arapu, Minister of Finance of Republic of Moldova, said: "Moldova is registering increased progress. SMEs' role in the economy of our small country is very important. We are strongly committed to 'Think Small First' by developing and implementing appropriate incentives for small business in line with EU requirements."
Speakers welcomed the assistance provided by the CFRR in support of their reform efforts.
The CFRR has been in operation since 2007 and the scale and scope of its remit continues to grow. Samia Msadek, Director of Operational Services in the World Bank's Europe and Central Asia region, told the conference: "Demand for CFRR's tailored advice and technical assistance in support of financial reporting and auditing reform is increasing, and, going forward, there will be an even greater emphasis on encouraging partners to define and address SMEs' specific needs. This event is held as the World Bank is reaffirming its commitment to improving public and private sector governance – it is essential to instill trust through transparency and increase accountability at all levels of society."
Martin Ledolter, Managing Director of the Austrian Development Agency, said: "CFRR's innovative methods to foster both intra- and inter-regional economic cooperation were a showcase example for private sector development."
Conference sessions included exchanges among representatives of the accountancy profession and the business community in Central, Southeast, and Eastern Europe on how accountants can contribute to SME development. There was recognition that smaller businesses need accountants with a broad skill set for sound financial management and to help guide growth. Global standard-setters showcased their contributions to developing standards adapted to the SME environment. However, there was acknowledgement that more needs to be done to promote awareness of new standards and guidance developed for SMEs.
For more information about the CFRR, please visit: cfrr.worldbank.org
For more information about the World Bank's work in Europe and Central Asia, please visit: www.worldbank.org/eca 
---
---
You may have an interest in also reading…
Editor's Picks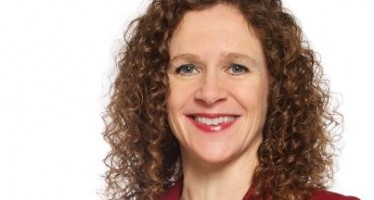 Dutch MEP Sophie in 't Veld believes that the freedom of every person to hold their own thoughts and opinions
Asia Pacific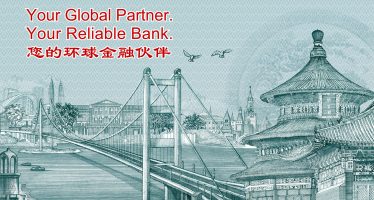 ICBC is one of the leading global banks with more than 400 overseas branches and subsidiaries, and a presence in
Banking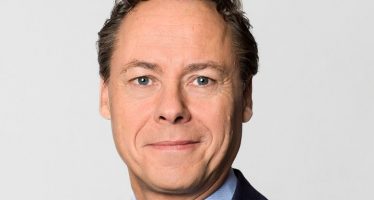 On Monday, 2 November, Ralph Hamers (53) will take the exclusive side entrance of UBS Group's imposing head office on