Strategy&: Meeting the Big Data Challenge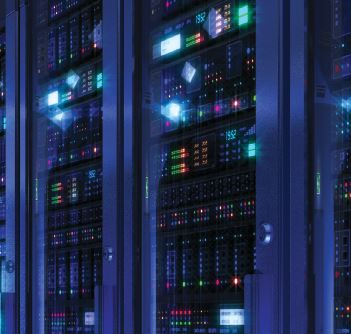 Recent research on Big Data should sound an alarm bell for companies. On the one hand, there is a link between usage of Big Data and the quality of corporate performance. On the other hand, very few companies are actually making use of Big Data. Companies therefore need to grasp the commercial advantages that Big Data can bring and how they can develop their capabilities and culture to exploit its potential.
Writing in the Harvard Business Review in 2012, Andrew McAfee and Erik Brynjolfsson revealed the extent of Big Data's impact. They interviewed executives in 330 publicly traded companies in the United States and found that those organizations which believed most in the power of Big Data gained a marked advantage over their rivals. According to McAfee and Brynjolfsson, the enterprises that were in the top third of their industry in terms of using data-driven decision making were more productive and more profitable than competitor companies by average margins of 5% and 6% respectively.
Despite such findings, companies have not broadly adopted Big Data practices. Indeed, a 2013 Gartner survey found that less than 8% of surveyed companies had actually deployed Big Data technology. Although this figure is set to rise substantially in coming years, companies will need to adapt considerably to thrive in a data-centric world. In 2012, the Aberdeen Group found that the proportion of executives that reported that their companies were unable to use unstructured data, and who complained that the volume of data was growing too rapidly, had increased by up to 25% during the previous year.
The Big Maturity Framework
So while better technology will help to store and analyse the avalanche of data now being produced, what will make the difference is building the right capabilities and culture. To do this, companies will need to know where they stand in terms of a Big Maturity Framework. The framework consists of three elements – environment readiness, organization-internal capabilities, and the ways in which Big Data can be used. It can help companies to see how far they have progressed, and identify what more needs to be done to get where they want to be.
"Over the next five years, Big Data will become the norm and will enable game-changing opportunities in many industries."
The framework acknowledges that Big Data can be used in different, progressively more sophisticated, stages of maturity. It can have a limited scope, serving merely to improve the efficiency of existing operations. Or in its most developed phase, it can radically reshape the business landscape, transforming individual companies, and paving the way for disruptive, entrepreneurial start-ups and the creation of wholly new industries.
The first maturity stage, performance management, allows executives to view their own business more clearly through, for example, user-friendly management information dashboards. This would typically involve internally generated data.
The second maturity stage, functional area excellence, involves organizations using both internal and external data to improve selected areas of the business. This may lead to the enhancement of sales and marketing techniques, or to advancements in operational efficiency. For example, one German car manufacturer used real-time performance monitoring of production machinery to achieve a 20% increase in productivity. Each machine was closely monitored to pinpoint downtime, enabling the company to optimize the effective usage of the overall plant.
The third maturity stage, value proposition enhancement, allows organizations to start to extract a new source of competitive advantage that goes beyond the incremental improvement of existing operations and services. This may entail real-time recommendations, or the personalization of services, to raise the quality of the customer experience.
Stronger Bottom Line
For example, a global mass merchant was able to increase its profit per customer by 37% by applying advanced customer analytics to identify its best customers and then present them with personalised offers. The frequency of those target customers' purchases rose by approximately a quarter, and the average basket size grew by around 10%.
Another example of this third maturity stage comes from a leading European bank. This financial institution managed to increase sales by 12% through diversifying its website content. When customers logged in, they were shown one of several alternative websites based on their individual transaction history and segment, and the company's overall product portfolio. The content was adjusted according to the predicted needs of the customer in order to maximize potential sales.
The fourth and final stage, business model transformation, is when Big Data leads to fundamental change. Big Data practices become deeply entrenched within the organisation, shaping the nature of the business as well as the mode of executive decision-making.
Both product and services organizations are capable of reaching this stage. General Electric (GE) is a product organization that has made clear that it believes in the power of Big Data. The company anticipates that machinery and equipment will soon be loaded with sensors which will display detailed service data in real time and across longer time periods. GE is therefore spending more than $1 billion on building up its data science capabilities to provide data and analytics services across business functions and regions.
The recent merger of the two advertising companies, Omnicom and Publicis, could lead to a data-driven transformation among service providers. The advertising industry is moving toward a more science-based, data-driven business that aims to deliver personalised advertising messages. This new world will be dominated by those major players that possess the most comprehensive data about individuals. Omnicom and Publicis believe that their combined size will produce the desired volume of data.
Pitfalls
Yet despite widespread interest in Big Data, companies face many pitfalls. Many of these relate to their own internal systems and culture.
One prominent obstacle is the shortage of available data scientists with an advanced education in mathematics or statistics who can also translate raw material into actionable, commercial insights. Although many educational institutions have started to introduce relevant courses, the market demand for such people is already considerable.
Companies must also refashion their current decision-making culture. Senior executives should be making more judgements based on clear data insights, rather than simply resorting to their intuition as in the past.
Changing corporate culture in this way could well impinge on concerns relating to status, with executive instinct increasingly challenged by the facts of hard data. However, while data can be of great assistance in solving an actual problem, it nonetheless holds true that senior management has first of all to ask the questions that the data at their disposal could usefully answer, rather than process it with no clear strategic goal in mind. What this means is that the value of an insightful executive will not be diminished in this new era, but rather can be enhanced thanks to Big Data.
Over the next five years, Big Data will become the norm and will enable game-changing opportunities in many industries. Organizations must react in a timely manner to determine how they can deploy Big Data in the most effective way possible, and then lay the appropriate groundwork. Without the necessary senior-level enthusiasm and sponsorship to realize the huge potential of Big Data, savvier competitors are likely to gain a potentially decisive advantage.
About Strategy&
Strategy& is a global team of practical strategists committed to helping you seize essential advantage. We do that by working alongside you to solve your toughest problems and helping you capture your greatest opportunities. These are complex and high-stakes undertakings—often game-changing transformations. We bring 100 years of strategy consulting experience and the unrivaled industry and functional capabilities of the PwC network to the task. Whether you're charting your corporate strategy, transforming a function or business unit, or building critical capabilities, we'll help you create the value you're looking for with speed, confidence, and impact.
We are a member of the PwC network of firms in 157 countries with more than 184,000 people committed to delivering quality in assurance, tax, and advisory services. Tell us what matters to you and find out more by visiting us at strategyand.pwc.com/me.
About the Authors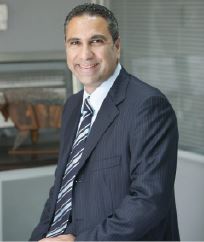 Bahjat El-Darwiche is a Partner with Strategy& and the leader of the firm's Communications, Media, and Technology practice in the Middle East. He has around 20 years of experience in the telecommunications industry, acquired through various engagements in the Middle East, Europe, North America, and Asia.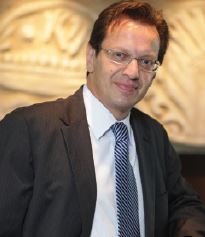 Dr. Walid Tohme is a Beirut-based Partner with Strategy& and a member of the firm's Health and Digital Business and Technology practices.
He works with major healthcare providers, payors, and ministries of health across the GCC. He specializes in strategic transformations, post-merger integrations, and joint ventures. Additionally, he is one of Strategy&'s experts on digitization and Big Data, and leads the firm's efforts in this area in the Middle East.
---
---
You may have an interest in also reading…
Editor's Picks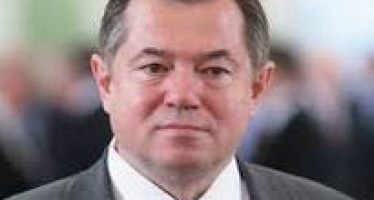 Sergey Glazyev, one of the closest advisers to Russian President Vladimir Putin, has a predilection for preaching doom and gloom,
Europe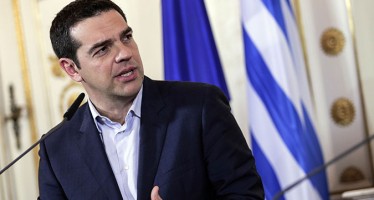 New economic proposals submitted by Greece on Monday have been welcomed by euro zone leaders and financial markets around the
Asia Pacific
Macroeconomic fragility and policy uncertainty for investors has led to an 18 per cent decline in global foreign direct investment