From Armenia to France and Back – Francis Kurkdjian
Fragrances from the Past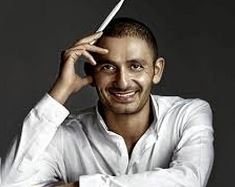 Though born in France, celebrated perfumer Francis Kurkdjian has remained in close touch with his Armenian roots. On the most recent of his many visits to Yerevan Mr Kurkdjian was received by Minister of Diaspora Affairs Hranush Hakobyan who asked him to lend his fame and support to policy initiatives by the Armenian government aimed at fostering closer ties between the diaspora and the home country.
Currently in the process of bringing part of his business home to the country of his parents, Francis Kurkdjian is also engaged in a project that seeks to introduce young Armenians to the art of perfume making. Details are currently being worked out with Mrs Hakobyan's ministry. The French / Armenian perfumer also plans to open one or more upmarket shops in booming Yerevan. "The moment is right to expand my business and doing so in Armenia is an obvious choice."
Francis Kurkdjian is the creator of numerous exclusive perfumes such as Rose Barbare (Guerlian), Silver Shadow (Davidoff), and Le Parfum (Carven). In 2001, Mr Kukrkdjian was awarded the coveted Prix François Coty for his lifetime achievements. In 2009, the French government honoured Francis Kurkdjian with the title Chevalier des Arts et des Lettres for his efforts at reinvigorating the perfume trade through the display of fragrance dispensing art in public squares and other emblematic places.
Mr Kurkdjian did not set out to become a perfumer. In fact, it was his second choice, elevated to the top spot only after failing to gain admittance to the Paris Opera School of Dance in 1983. Mr Kurkdjian went to the ISIPCA perfume school in Versailles instead. He graduated in 1993 and proceeded to obtain a master's at the Paris Institute of Luxury Marketing.
Now properly set up for success, Mr Kurkdjian promptly created one of the world's best-selling perfumes for Jean Paul Gaultier, Le Male, in 1995. At the time, he was only 26. He has since created well over forty fragrances for nearly all major fashion designers and purveyors of luxury goods.
Today, the perfumer manages his own Maison Francis Kurkdjian, a bespoke fragrances atelier, that battles against the "dumbing-down" of his trade. Mr Kurkdjian is strongly opposed to the recent trend to "democratise" perfumes by diluting products with inferior ingredients in an attempt to bring down cost and increase market share.
As if to prove this point, the Maison Francis Kurkdjian invested heavily in the re-creation of 17th century fragrances which required academic research to rediscover the sources of the art of perfumery. The first result of this quest is now in: The re-created perfume as used by Marie-Antoinette, the Dauphine of France from 1770 to 1774, Queen from 1774 to 1792, and brought to the guillotine in 1793.
---
---
You may have an interest in also reading…
Europe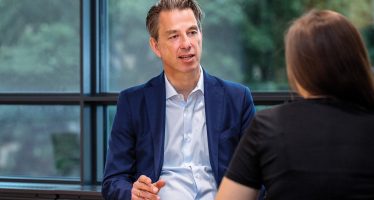 The investment opportunity in ensuring that existing infrastructure and real estate assets meet society's evolving needs is set to increase
Europe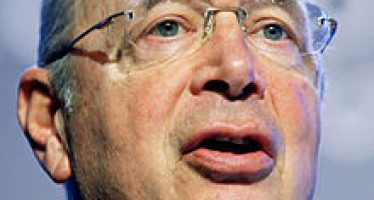 David Cameron, Angela Merkel and the prime ministers of Russia and Italy will address the World Economic Forum Annual Meeting,
Middle East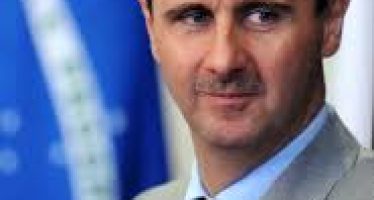 Here we go again. The US and Britain are whipping themselves once more into a frenzy over the actions of