Joy to the World — Founding Father of Indian Company with Mission for Health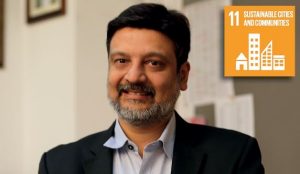 "When you spread joy, it returns to you multiplied," says Huzaifa Khorakiwala, more commonly known as "Sir Dr Huz".
Wise words from the good doctor, who has wasted no time in putting his own principles to practice. Khorakiwala serves as the Executive Director of Wockhardt Limited, the global pharmaceutical and biotechnology organisation based in India. He founded the Wockhardt Foundation, a national, not-for-profit organisation, to act as the company's CSR arm in 2008. As the Wockhardt Foundation Trustee and CEO, Khorakiwala runs the organisation with the simple philosophy "where every smile counts".
The foundation is more than a simple non-profit — it's a movement for human values, social awareness, and social development. The medical and social initiatives launched by the Wockhardt Foundation help India's disadvantaged communities, and have touched nearly 300 million lives.
"Wockhardt Foundation operates its social programmes based on the 3 B's — Big, Best, and Bold," says Khorakiwala. The Big ensures scale, the Best ensures quality, and the Bold ensures need. He sees healthcare as one of three national building blocks to enhance quality of life; education and hygiene complete the list.
The poorest communities suffer from lack of basic healthcare services, but the Wockhardt Foundation seeks to break any correlation between wealth and health. Khorakiwala realised that communities in rural India were suffering from a shortage of medical professionals: 75 percent of medical graduates opt to live in urban areas — serving only a third of the country's population. And in urban areas, large segments of the population, from the slums to the shanties, lack safe sanitation.
"Basic healthcare treatment is a right of every individual," Khorakiwala insists. "I am glad that our initiatives are providing healthcare services to the unprivileged and rural areas, sufficing basic healthcare needs."
One of the initiatives with real movement is the Wockhardt Foundation's Mobile 1000 programme, a fleet of over 200 vans that canvas the hard-to-reach rural interior of India to provide basic healthcare such as vaccinations, screenings, and the distribution of free medicines. Khorakiwala took a four-pillar approach to implementing the programme — hardware, software, track and trace, and community. Hardware encompasses all the physically tangible objects in the programme. Fully equipped mobile health vans have a comprehensive suite of first-responder necessities — equipment, medicines, and consumables. GPS tracking systems are another vital part of installed hardware. Software represents the programme's manpower, with detailed steps for personnel selection, development, and accountability. Track and trace refers to the programme's revolutionary micro-fleet management system, which pairs scientific route planning and real-time locations to monitor and implement the mobile healthcare service.
With a mission to "win the hearts" of India's rural community, the last pillar represents "professional healthcare delivery through sensitivity and love". Since its launch, more than 23 million patients have been treated through the Mobile 1000 programme.
The foundation has applied the same ambition to India's education system, implementing a highly successful e-learning programme in over 600 schools to date. It has transformed dusty schoolrooms into interactive audio-visual educational centres. The Wockhardt Foundation provides the equipment and teacher-training, monitors the project and maintains quality. One of the first schools in the programme had a pass rate of less than half when it joined in 2012. After the first year in the e-learning programme, that rate jumped to 80 percent; within three years it had reached 100 percent.
An estimated 2.4 million Indian children die before the age of five each year due to improper sanitation. The foundation has launched an initiative to combat the problem, constructing toilet facilities and contributing nearly 5,000 safe sanitation systems to disadvantaged communities. The second phase of the programme focuses on eco-friendly facilities. Nearly 500 bio-toilets have already been installed — systems that require little space and no maintenance, using anaerobic bacteria to break down solid waste and convert it into energy.
The foundation has a host of other initiatives, ranging from toy libraries to free heart surgery for children with congenital illness. All of this aims to fulfil the same belief; social and economic prosperity starts with healthy communities.
Khorakiwala has launched the $19m Health Passion Fund to invest in Indian health-tech start-ups. He is also the founder of the World Peacekeepers Movement, a global grassroots organisation to promote the intellectual depth, emotional appeal, and practical realism of world peace.
---
You may have an interest in also reading…
Finance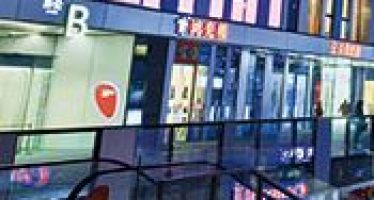 Last month's award of the Nobel Prize in Economics set off a great deal of chuckling because one of the
Editor's Picks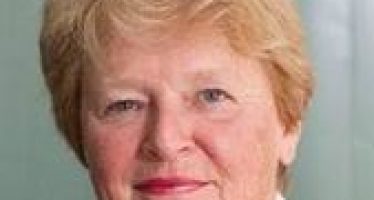 Born in 1939 to an Oslo family in which politics and medicine were part and parcel of daily life, Dr.
Editor's Picks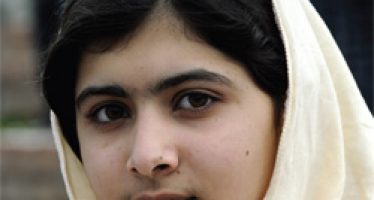 On Wednesday 10th October this year, surgeons in Pakistan removed a Taliban bullet from the head of our youngest hero