Dame Jessica Ennis-Hill: 'Cheap Childcare' Led to Winning Athletics Career, Jokes Ennis-Hill
Britain's most celebrated track and field athlete, Jessica Ennis-Hill, announced her retirement from professional sports at the end of 2016.
She left sport as a three-time heptathlon World Champion, 2012 Olympic champion and 2016 silver medallist. But the horizon holds plenty of fresh opportunities for her.
Ennis-Hill is now putting her energy towards her passion project, Jennis, an app offering smart training programmes to optimise hormonal health and fitness.
"Entrepreneurship is a completely different world for me, and it's been really nice to delve into something which is unfamiliar in some ways, but familiar in others," she said.
"The learnings I had as an athlete about communication and motivation — and even how we worked with companies and brands — really have helped me in this new journey. In the same way that I had that close team around me in sport, I have a team around me at Jennis.
"They know what I want to achieve, and we work as a collective to get there, keeping each other focused and on track. So, I take all those learnings and all those experiences from the elite world of athletics, and I'm trying to apply them to this new world of business, which is exciting."
Founded in 2019, Jennis aims to close the data gap that exists around women's health, citing that only four percent of medical studies are done exclusively on women. Most programmes are created for the physiology of men, and a 24-hour cycle.
Although Jennis is designed with women at the centre, the training programmes are organised by beginner, intermediate and advanced levels — and are apt for all genders and fitness levels. Women, however, benefit from additional features to help them tailor fitness routines around special circumstances, like menstrual cycles, pregnancy and post-natal limitations.
With an expert team backing her, Ennis-Hill managed to bring her post-natal body back to championship form in record time. While Jennis doesn't shoot for the same gruelling workouts required for professional athletes, she hopes the app will give other women the same level of understanding and confidence that she had after her first child.
Coach Toni Minichiello recognised her raw talent when she attended an athletics camp at age 13. He stayed with her throughout her 17-year career.
As an Olympic athlete, Ennis-Hill benefitted from the best physiotherapists, physiologists and psychologists in the world. She also studied psychology at the University of Sheffield, examining common precursors to peak performance — regardless of the field. She says it has lots to do with mental resilience and consistency.
She jokes that her mum, Alison Powell, referred to the camp that launched her championship career as "basically cheap childcare". Powell had a busy schedule as a nurse and later as a substance abuse counsellor, so her daughters spent the summer holidays at the local Sheffield track.
"It was two weeks of athletics — and a way to keep me and my sister entertained," Ennis-Hill shared. "I had no idea that I would love it as much as I did."
Ennis-Hill credits her mother as the wind beneath her wings, always encouraging but never pushing, giving great advice and being there when needed. "Without my mum introducing me to athletics at that age, and supporting me the way she did, I would never have continued with it. Without her, I would never have carved out the life that I have for myself now."
Ennis-Hill was honoured as a Dame for her services to athletics. That's a lofty title for such a grounded person, and she seems almost embarrassed when it's mentioned.
"Having great people around me allowed me to keep perspective of what was important so that I wouldn't get distracted by the bright lights of money or success and would focus on the basics of doing what I needed to do."
---
You may have an interest in also reading…
Heroes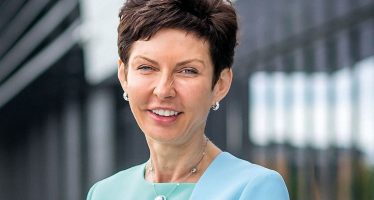 British business leader Denise Coates is the highest-earning woman in Britain — testament to the fact that the odds can
North America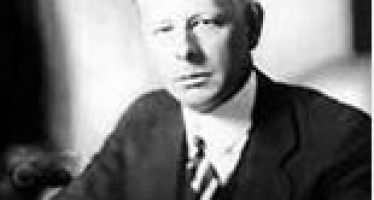 Playing the stock market in order to make a bundle is not a pursuit deemed suitable for the faint of
Editor's Picks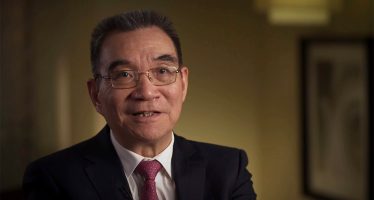 Justin Yifu Lin made history in 2008 as the first non-Westerner appointed as chief economist and senior vice-president of the