Jaylen Brown: Hard Work Pays Off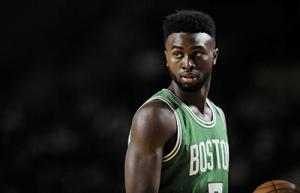 The number three pick in the 2016 NBA draft – the much anticipated annual event when the US basketball association's now thirty teams select promising new players – Daylen Brown was placed under contract by the Boston Celtics and has since claimed a leading role on the court, propelling his team to second place in the Eastern Conference – within striking distance of the finals.
Mr Brown (21) – all 2.01m of him – is going places. Whilst at high school in Marietta, Georgia, he established his reputation during the state basketball championship when he decided the cliffhanger with 0.6 seconds to spare, scoring two free throws to land his team a 59-58 win. He was subsequently rated a five-star recruit by ESPN, receiving countless accolades, and ushered into the University of California, Berkeley, where he committed to play for the Golden Bears home team averaging 14.6 points and 5.4 rebounds per game.
At Berkeley, Mr Brown did more than throw balls through hoops; upon arrival he immediately signed up for a number of courses, including at postgraduate level. He mastered Spanish and actively partook in the university's Cultural Studies of Sport in Education master degree programme. A gifted student, Mr Brown plans to perfect his Spanish language skills and learn three other languages before his 25th birthday. He also plans to finish his studies.
A scholar and an introvert by nature, Mr Brown has ambitions beyond basketball, displaying an avid interest in history and philosophy. Some sports commentators have speculated that Mr Brown is too much of a budding intellectual to play professional baseball. However, Mr Brown has grown a thick skin and refuses to take the bait when confronted with open or subliminal racism. Growing up in the south, he has pretty much seen it all and remembers how spectators came to watch games dressed in monkey suits, throwing bananas onto the court, and hurling the n-word at him. "Life may have changed a lot and people will no longer tell you certain things to your face; however, racism changed as well and certainly still exists today."
At Berkeley, Mr Brown discovered subtle forms of racism hidden in curriculums, social strata, and even civil discourse. It soon became clear to him that in US society, some are destined to win and become the nation's leaders whilst others must lose and populate the country's prisons: "That's basically how America works – it's a machine that needs people up top and people down low."
Mr Brown joined football quarterback Colin Kaepernick, currently a free agent, who in 2016 started the ongoing national anthem protest against police brutality and racial inequality by refusing to stand up during the playing of The Star-Spangled Banner and pay respect to the flag.
Mr Brown agrees with the protest's premise and considers Mr Kaepernick's initiative both timely – and necessary: "After President Trump called on team owners to fire players who refused to stand to attention, more than two hundred players joined in. This had a major impact and made people think and talk about the issues that matter. Colin speaks for many people who are uncomfortable with their assigned role in life – including me."
The Celtic new star player does not intent to dedicate his entire life to sports. In fact, he longs for a return to academia: "I miss Berkeley. There, I was learning something new every day. Though I'm in a good place now, I need to keep a well-balanced head instead of a single-minded one." For Mr Brown that means taking piano lessons. He just spent a year teaching himself how to play, practising every day as a way to deal with the pressures of a professional athlete. As with everything that Mr Brown does, which incidentally is quite a lot, he seeks perfection – hence the piano lessons.
In order to show star-struck kids that there is more to life than professional sports, Mr Brown last year set up his own YouTube channel where he posts short documentaries showing his pursuits during, and outside of, the basketball season. He named his channel – and his Twitter and Instagram accounts – FCHWPO: Faith, Consistency, Hard Work Pays Off. That's the man in a nutshell.
---
You may have an interest in also reading…
Asia Pacific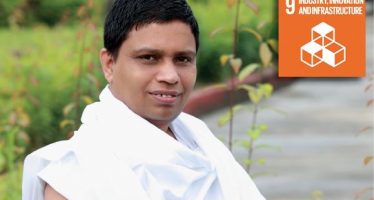 Acharya Balkrishna projects an aura of modesty, often clad in a traditional India dhoti, the simple garment of the people
Finance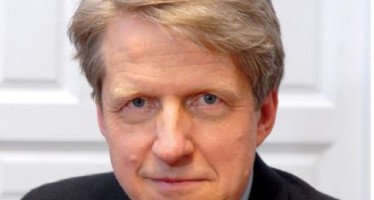 One of the elite Sterling professors at Yale University, he predicted both the dot-com bubble and the collapse of the
Editor's Picks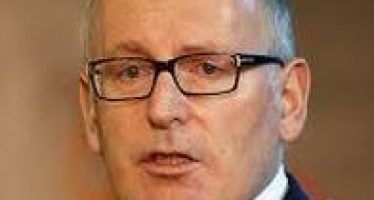 He is rather unassuming and speaks softly without carrying a big stick. Dutch foreign affairs minister Frans Timmermans, however, has