Jenny Lee, Managing Partner of GGV Capital: 'Geek' Mentality Coupled with Passion for Disruption Makes a Neat Niche
The Forbes Global 100 VC Midas list ranks the world's best dealmakers in hi-tech and life science venture capital investors. Jenny Lee has made it to number 10 — the highest-ever female ranking.
The managing partner of GGV Capital, Shanghai, is consistently recognised among the world's top 100 venture capitalists of either sex, and focuses on innovative tech, robotics and AI start-ups. Lee describes herself as "a geek" who is always on the lookout for disruptive technology and passion in the entrepreneurs with whom she works.
The Cornell University and Kellogg School of Management graduate has helped 10 early-stage companies to go public over the past 15 years, and she has been involved in a good number of M&A exits. She established the first GGV office in China and reopened its Singapore presence just last year. There are three general partners of GGV in China and another three in the US, but the company's focus is not on countries but on sectors, and seeking out talent.
Lee's view is that there are important insights to be gained from all cultures. Her strong experience in operations and finance situate her well to support board members and entrepreneurs in China. She received Business China's Young Achiever award for developing relationships between that country and Singapore through technology and investment. She is a board member of eHang Technology, Keep, Kingsoft WPS, niu.com, Phononic, Xiaozhan (education), 51zhangdan (finance) and UC Web, until it was acquired by Alibaba.
E-commerce is important to GGV. In 2003, it was attracted by the charisma and vision of Jack Ma and became an early investor in Alibaba. At the time there were less than 10m internet users in a Chinese population of more than a billion. The challenge was to get more people online, and purchasing.
In the past 17 years, GGV has invested in e-commerce companies in China and the US — but it has pursued an interesting trend: "non-online" expansion. With labour costs rising, enterprise services are increasingly important in both countries. GGV is helping SMEs adapt to outsourcing and software solutions.
There is also a social interest focus at GVV, which includes gaming, and an understanding of how traditional business can change and prosper through online opportunities. Frontier tech interests for Lee and GVV include transport disruptions and autonomous driving. Twenty years ago, Lee — who trained as an electrical engineer — worked on the design, build and testing of drones. Industrial automation, or robotics, is getting a big push from the Chinese government, and GVV is active in the concierge and hospitality sectors.
Artificial intelligence interests at GVV are less about hardware and more about the potential of machine learning. The company is interested in finance applications such as the detection and reduction of credit card fraud.
Lee characterises herself as "always curious" about coming trends, and credits herself with an ability to suspend disbelief when talking to founders. Her company's Discovery Fund invests in 20 to 30 early-stage businesses each year. For later rounds, GVV is prepared to write cheques of up to $50m. Typically it looks to be lead investor with board representation.
When not investing, Lee enjoys travelling the world and living in the wilds. Travel for her is not just about meeting people, it's about the majesty of nature, and gaining a better understanding of our planet.
She maintains the perspective that there can never be an entity that is too big to fail. There will always be a place for start-ups to engage the market, focus, make a difference, bring change, and disrupt. Wherever the founders of nascent business can be found, Jenny Lee will be there too, ready to listen.
---
---
You may have an interest in also reading…
Technology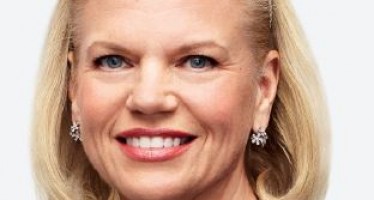 Considered the world's most powerful woman in business in 2012, IBM Chairperson and CEO Ginni Rometty is steering her company
Editor's Picks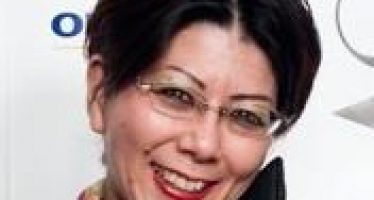 Human rights activist Betsy Kawamura, founder and director of Womer4NonViolence, works relentlessly to provide a platform for survivors of gender-based
Editor's Picks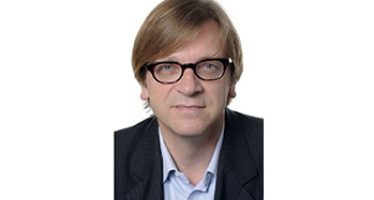 He is the one European politician almost all Brits love to hate – and he knows it. Guy Verhofstadt, however,