Ayah Bdeir: Innovation, Invention from Mouths and Hands of Babes
Get them while they're young and make it fun, says littleBits founder Ayah Bdeir, and we can ignite a child's innate curiosity for STEM subjects.
Innovators of science, technology, engineering and mathematics (STEM) are researching and collaborating to deliver solutions for niche problems as well as global challenges. But the progress is hindered, according to Bdeir, by a dearth of women in the industry. Efforts to address the problem at university and professional levels have fallen short.
To get more women into tech careers, we must first "break the cycle," says Bdeir. "If we want more girls in the boardroom, we have to start in the playroom."
Bdeir started tinkering as an engineer at an early age. Fascinated by how all the bits fitted together, she deconstructed household electronics to study and reassemble them again. She was born in Canada to Syrian immigrant parents from Lebanon, where the family later returned to raise the children.
Her parents encouraged Ayah and her two sisters to pursue their passions and to ignore any gender-based stereotypes. Her father fuelled her interest in electronics and programming with electricity and chemistry kits. She saw her mother as a role model, a university-educated woman with a fulfilling career.
After graduating from the American University of Beirut with an engineering degree, Bdeir was accepted into the MIT Media Lab graduate programme and moved to the US. It was a pivotal moment for Bdeir, who had experienced such joy as a young engineer-in-the-making, but found her undergrad engineering courses "dry and boring".
At MIT, she was encouraged to combine her creativity and tech skills to develop solutions and inventions. It was there that she first saw "how you could combine amazing advances in engineering with great ideas of design and social change".
"I felt like all students should have this experience," she said.
Bdeir founded littleBits in 2011, beating a rush of STEM-crazed toymakers to market. But the hardware-happy, tech-education company had been brewing as a side project for years. It was never intended to be a product, but an "experiment to make engineering and inventing more fun, more playful and more inviting to people who are not engineers".
She took the prototypes — magnetically linking electronic building blocks — to a few tech shows, and the response from the younger audience members led to Bdeir's eureka moment.
"Lines and lines of kids started forming at the booth," she recalls. "They would build something and ask, 'Is this how my nightlight works?' or 'Is that why the elevator doors always open?'"
She immediately saw the potential for a tech product that engages children and makes them want to learn — and was sure others would too. She found it relatively easy to raise start-up money, securing $850,000 in the initial funding round. Since its launch, littleBits has raised $62.3m.
"The vision was always the same: inspiring people to be creative with electronics. Investors were as enamoured as I was with littleBits' potential."
Bdeir was determined to create a gender-neutral product, in part due to her "secret mission" of getting more girls into STEM. She set out to democratise electronic engineering, elevating it from the domain of elite experts. She created a system of colour-coded electronic building blocks with intuitive design and universal appeal.
Bdeir issues an open invitation to transform from passive tech consumers into creative problem-solvers. The first edition Bits are "snuggled in between a Picasso and the Post-it" in the permanent collection of the New York MoMA, where littleBits kits can also be found in the giftshop. Parents can encourage kids to unleash their creativity at home with starter kits (about $100), while school systems and corporate enterprises can schedule onsite professional development sessions (about $3,000). The littleBits line-up features around 10 kits and more than 70 interoperable "bits".
"We've sold millions of products to inventors in more than 150 countries," she said. "We have more than 300 littleBits Inventor Clubs from Sao Paulo to San Francisco to Bangkok."
Bdeir is proud to highlight littleBits' consistent userbase ratio of 35 to 40 percent female — four times the industry average. But she's determined to do more. In 2019, she joined Disney's Snap The Gap project, a $4m initiative that provides 10-year-old girls in California with littleBits kits as well as support material and mentorship to stimulate and nurture interest in STEM fields.
After nearly a decade at the helm, Bdeir has stepped down as littleBits CEO, following the company's acquisition by Sphero, a tech company that has embraced the concept of educational play.
"I am inspired by empowering people to invent," she said. "I want the next generation of inventors to be equipped with the technology literacy, critical thinking skills and the creative confidence to develop solutions for 21st-century problems. Based on the inventions I've seen, we're well on our way."
---
Tags assigned to this article:
lebanon
---
You may have an interest in also reading…
Editor's Picks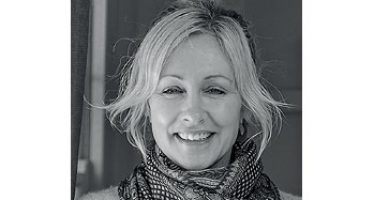 A young lady from the Australian outback, determined to become part of the famed Paris art scene, Catherine Abel has
Editor's Picks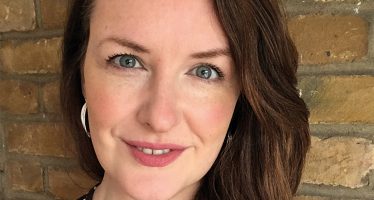 Future generations will look back on 2020 as a year defined by the Covid-19 crisis, but Charlene Cranny believes it
Technology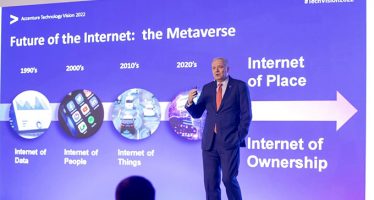 Bashar Kilani, managing director at Dubai-based Accenture, gives CFI.co readers the low-down on the hi-tech trends that enable organisations to