Robert Azevêdo: Levelling the Playing Field
In times such as these, with rapidly escalating trade tensions and countries engaging in tit-for-tat spats that can – and do – spin out of control, the job of Roberto Azevêdo, director-general of the World Trade Organisation, becomes nearly impossible.
Well-known by all but little-understood by most, the WTO is an easy – and politically gratifying – target for critics, who mostly blame it for their own lack of trading prowess.
Speaking at an event in Berlin, Azevêdo noted that all warning lights were flashing: "A continued escalation of tensions would pose an increased threat to stability, to jobs, and to the kind of growth that we are seeing today."
A full-blown trade war could shrink global trade by up to 17% and shave almost 2% off global GDP, he believes. Azevêdo is adamant that such a conflict would have no winners: "Every region would be affected, including large blocs such as the European Union, which could potentially miss out on 1.7% of its GDP."
The Brazilian, a veteran of his country's highly esteemed diplomatic service, is determined to prevent this. He is currently finishing a broad set of reform proposals, supported by a some key members, which seek to address unfair trade practices and improve dispute resolution mechanisms. The G20 summit taking place this November in Buenos Aires promises to turn into high noon for the WTO director-general, who will call on all world leaders present to keep a cool head and stick to the rules.
Azevêdo is the first to acknowledge that the global trade regime offers plenty room for improvement. However, he cautions that it remains of vital importance that WTO member states adhere to the rules in place and not venture outside the established framework: "Members have to agree which rules they wish to change and which reforms they wish to focus on."
The WTO has offered to mediate between the United States and China and has encouraged both countries to keep an open dialogue. Azevêdo said that he fears that the tariff walls erected thus far are only the opening shots of a trade war that may spill over into non-tariff areas. "To be honest, I don't think it's over," he said. "They have lots of ammunition."
All the same, the WTO chief remains cautiously optimistic since Chinese premier Li Keqiang in September stressed his country's commitment to open borders in a keynote speech delivered, tellingly, in the Tianjin port city. Keqiang said the world was approaching a crossroads and had to choose between globalisation and protectionism. The premier also said that China did not believe in unilateralism, and could open its domestic market to foreign investment and trade faster than anticipated.
Azevêdo is particularly well equipped to lead the WTO. An alumnus of the celebrated Rio Branco Institute for International Studies, he headed for four years the Dispute Settlement Unit of Brazil's Foreign Affairs Ministry, a capacity that allowed him to help smooth numerous WTO issues and establish case law.
He now aims to harness the institutional strength of the WTO to find solutions to disputes arising from an ever more interconnected world. Azevêdo is also a tireless advocate for trade liberalisation, pointing out the benefits of commerce and its role in empowering emerging and pioneer markets. He is particularly interested in e-commerce and its future role in driving growth.
To tackle the rise of protectionism, Azevêdo has hammered almost incessantly on the need for plurilateral talks to unblock the negotiations that have largely stalled in the multilateral arena. He believes that no WTO member is served by attempts to bypass the organisation's dispute settlement mechanisms and vehemently denies the charges of "judicial overreach" lodged by the US, which earlier this year blocked the appointment of trade experts to the WTO appellate body, which has the final say on dispute rulings.
To rescue the WTO from paralysis due to the non-co-operation of some of its principal members, the EU and Canada are laying the groundwork for an extensive update to the organisation's 23-year-old rulebook. Azevêdo has welcomed the initiative for recognising that global trade needs an impartial adjudicator and a governing body that sets out clear rules – and levels the playing field.
---
---
You may have an interest in also reading…
Lifestyle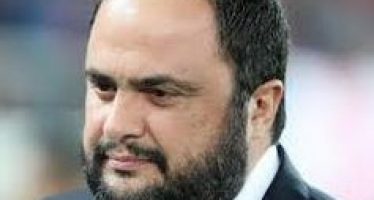 Though the past made him a rich man, Evangelos Marinakis now wants to break with it. Elected councilman in Piraeus,
Finance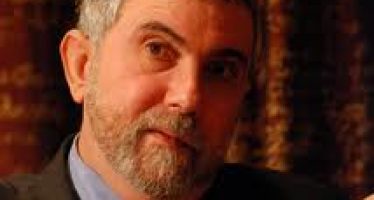 Author of no less than twenty books, over 200 scholarly essays in peer-reviewed academic journals and more than 750 articles
Editor's Picks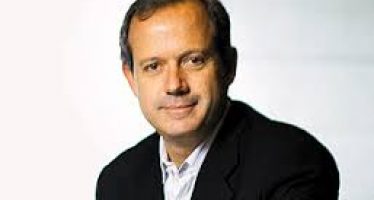 Ethics and aesthetics: That is what Alessandro Carlucci sells as CEO of Brazilian cosmetics firm Natura, now wrapping up its