Thomas Kaplan: Building Bridges with Art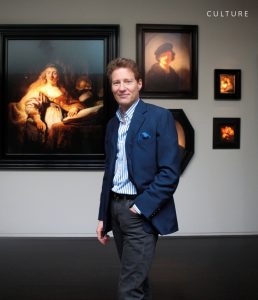 He has more Rembrandts – eleven paintings and two drawings – than any other private art collector. Billionaire investor, philanthropist, and art lover Thomas Kaplan made a veritable killing trading in precious metals and went on to further monetise his keen sense of opportunity as chairman and chief investment officer at The Electrum Group. He is, however, not your average 10-figure moneybags. Mr Kaplan read history at Oxford University where he obtained in rapid succession his bachelor's, master's, and doctoral degrees.
Early on, Thomas Kaplan developed an interest in the commodity drivers of geopolitics. His doctoral dissertation on the Malayan Emergency (1948-1960) and the post-independence counterinsurgency investigated the influence of natural resources on conflict. The research convinced him that commodities can be deployed as hedges against the predictable foolishness of governments. Mr Kaplan has been an avid, and exceptionally successful, trader of commodities ever since.
Now worth an estimated $1.5bn, Mr Kaplan uses the power of art – particularly that produced during the Dutch Golden Age – to build bridges, forge alliances, and create goodwill. Earlier this year, he loaned 68 works from his massive private collection to the Louvre in Paris where they are on display since February – a selection of paintings from Mr Kaplan's celebrated Masterpieces of the Leiden Collection, named after Rembrandt's birthplace and containing not just the master's canvasses but also those of his pupils – fijnschilders (fine manner painters) such as Gerrit Dou, Gabriël Metsu, and Ferdinand Bol – and of his teacher Pieter Lastman and studio assistant Jan Lievens.
The exhibition features the first Rembrandt Mr Kaplan bought – "portrait of a lady aged 62 perhaps Aeltje Pietersdr. Uylenburgh" – and aims to present a comprehensive overview of the Dutch Golden Age that span just five generations but resonated for centuries afterwards and influenced the work of Goya, Picasso, Francis Bacon, and many others. Usually reluctant to deal with private collectors, the Louvre instantly let go of its airs when Mr Kaplan offered the museum an opportunity to showcase parts of his 250-paintings strong collection. However, he kept his lone Vermeer – "a young woman seated at the virginals" – in New York. The work, not to be confused with a similar one from the same painter owned by the National gallery in London, is the only confirmed privately-owned Vermeer.
Mr Kaplan's love for Rembrandt, his coterie of fijnschilders, and Dutch Baroque came at an early age and was kindled at the Amsterdam Rijksmuseum, home to the world's largest collection of Dutch seventeenth-century paintings, where his parents took him repeatedly.
"Even as a little kid, I was floored by the beauty of the old masters and the richness of inner life that they were able to capture." Tomas Kaplan first visited the Rijksmuseum aged eight and has returned many times since.
True to his investor roots, Mr Kaplan started buying up Dutch masters only about fifteen years ago after receiving a tip from British art historian and independent curator Sir Norman Rosenthal, at the time exhibitions secretary at the Royal Academy in London. Sir Rosenthal revealed that the old masters had fallen on hard times and were quite unfashionable – and cheap. So, the investor went on a buying spree, at one time snapping up almost three quarters of the fijnschilder paintings that came on the market. Most he indeed managed to acquire for a song and a dance, but when faced with stiff competition, Mr Kaplan went straight into war mode, outbidding any comers.
His greatest coup came when he landed The Goldfinch by Carel Fabritius, widely considered Rembrandt's most gifted pupil, who left only thirteen paintings. Aged 32, Carel Fabritius lost his life in 1654 when a gunpowder magazine in Delft exploded, levelling a quarter of the city including the artist's studio where most of his work was kept. Only thirteen Fabritius paintings survived the blast and Mr Kaplan managed to get the only one privately owned – thus claiming the holy grail any well-heeled private art collector craved for. When approached on Mr Kaplan's behalf by a dealer, the painting's owner, a Viennese count, only asked a single question: "Will your client pay a Rembrandt price?" Mr Kaplan did.
After the Louvre, The Masterpieces of the Leiden Collection is set to embark on a world tour with exhibitions scheduled in Shanghai, Beijing, Moscow, St Petersburg, and Abu Dhabi. It is Thomas Kaplan's way of question otherwise depressing political realities: "Rather than silently acquiescing to the building of walls or the burning of bridges, my wife and I are using the most powerful tools we have, Rembrandt and our passion, to build the connections that bind people together rather than tear us apart."
---
You may have an interest in also reading…
Editor's Picks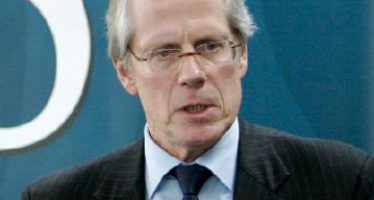 The Rockefellers are set to join the Occupy Movement – sort of. The family that built its legendary fortune on
Middle East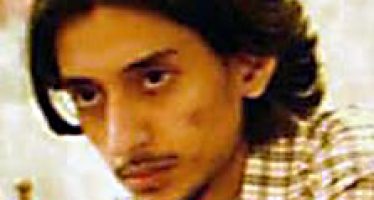 Who breaks a butterfly on a wheel? Hamza Kashgari Mohammad Najeeb is a poet in his mid-twenties. He was a
Heroes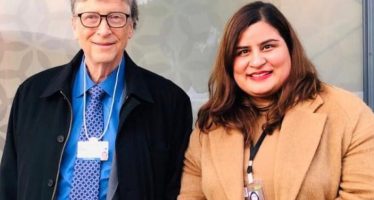 The global pandemic has exposed the flaws and inequalities of the world's healthcare systems. But doctor Chitwan Malhotra, the executive