Q&A with Chairman of Eriell Group and Enter Engineering: Bakhtiyor Fazilov
Please, tell us a little about yourself. How did you reach your current position?
As you may understand, it is not easy to talk about oneself, especially for a person in my position. I was born in Samarkand. After school I entered the Tashkent Economic University, the Faculty of International Economic Relations. My career in the oil and gas sector began in Uzbekistan in 2002. I was involved in various contracts for the supply of equipment and spare parts for the Uzbekneftegaz company, but always wanted to be an independent person and realize that my success largely depends on my own knowledge and efforts, so I looked for opportunities to become an entrepreneur. I am glad I succeeded, and today I have a fairly extensive portfolio of companies and interests.
We read a lot about the changes in Uzbekistan over the past three years. Is it easier to do business today?
The history of our country is rich and varied – it contains pages you would want to read over and over again, plus pages one would want to quickly turn over and begin writing new ones. Now we are on such a page – with our life and work we are writing a new page for a young independent Uzbekistan.
Firstly, I would like to mention large-scale fundamental reforms under way in Uzbekistan on the initiative of our President, Shavkat Mirziyoev. Under his leadership the economy and the legal sector of our country are being liberalised, thus creating an attractive investment climate. There are many examples of that. We successfully cooperate with both the CIS countries, and partners from the US, Great Britain, France, Germany, Hungary, Austria, Japan, China and many others.
Much attention is paid by our President to the construction of new facilities in the oil and gas industry, and the reconstruction and modernisation of existing enterprises in line with modern requirements. This gives us, businessmen, special energy and enthusiasm.
What do you consider your main business?
There are two companies in my portfolio of assets I would like to highlight: Eriell and Enter Engineering. Founded in 2004, Eriell is an international oilfield services company with extensive experience in harsh climatic conditions. This includes the Arctic Circle with temperatures of -50°C to the deserts of Central Asia with temperatures of +50°C.
It is clear the days of easy oil and gas have already passed. Many countries are making considerable efforts to find alternatives to the use of hydrocarbons for energy generation – and Uzbekistan is no exception. Millions of dollars are invested in the construction of solar and wind parks and the development of nuclear energy. But the complete replacement of hydrocarbons will not happen tomorrow. Hydrocarbons can be used to produce both energy and many other products necessary in people's lives. Therefore, sustainable oil and gas production is a very urgent task for our country. Deposits often occur in hard-to-reach geological formations and geographical locations. I am pleased to note Eriell's specialists are well-qualified and experienced to work in such harsh environments.
Founded in 2012, Enter Engineering is a major engineering contractor for the construction of industrial and civil facilities. Over the past seven years, we have become one of the leaders among similar contractors in Central Asia. Our customers include international companies such as NK LUKOIL, OJSC AK Transneft, OJSC Arctic Gas, JSC Achimgaz, OJSC Severneftegazprom, NHK Uzbekneftegaz, AK Uztransgaz, Mitsubishi Heavy Industries Ltd, Hyundai Engineering Co. Ltd and other oil and gas companies.
We are also proud of the successful completion, in 2019, of the Humo Arena construction. The Arena is an ultra-modern multifunctional ice complex in the Republic of Uzbekistan. It's 74,000m2 area holds a capacity of 12,500 people. The complex is intended for the development of winter sports and the holding of international competitions, exhibitions, concerts and other events.
How is your business coping with the coronavirus pandemic?
At the start of 2020, it was impossible to predict how events would unfold with the coronavirus. Like the rest of the world, Uzbekistan has experienced some troubling moments, and we continue to do our best to win the battle against the virus without seriously damaging our businesses, projects and livelihood.
Tens of thousands of people work at our enterprises. This is a huge responsibility. The health and safety of our employees is our top priority. Proper health protection, working and resting conditions during repair and construction of wells and on construction sites, in shift camps, and during transportation, require high levels of hygiene. The preventative measures we take help reduce the risks of the spread of COVID-19 infection and keep our city offices and local sites working without interruption as much as possible.
Enter Engineering also participated in the construction of a medical facility outside Tashkent. Unlike facilities in other parts of the world, the Tashkent facility is intended to be a permanent hospital for the treatment of infectious diseases.
What are your ambitions for these companies? Any specific plans for 2021?
The main ambition for these and other companies is their progressive development and strengthening of their position in international markets. We understand doing business around the world today is much more transparent and accountable than ever. For some companies this means switching to an international financial reporting system, obtaining an international rating, increasing competitiveness and market share. For others, consolidation of their position and the search for new markets; for a third group – attracting foreign investments and forming joint ventures.
How you approach your present situation determines where it will take you. We always try to get the most out of every experience. Even in tough times there are elements to help one achieve that ambition. I would also add quality is more important than quantity. My main companies have a high reputation and a strong impact on the lives of many people both in Uzbekistan and beyond. A big ambition is to preserve and strengthen this reputation with new achievements and projects.
For example, we took part in the construction project of a gas-chemical plant "OLTIN YO'L GTL" – which is unique for Central Asia. This enterprise will become the flagship of our economy and one of the most advanced facilities in the world. It will produce high-quality fuels with a low environmental impact, ensuring an eco-friendly future not only for our country, but the region as a whole.
The construction of this plant will create new high-tech production capacity in Uzbekistan, enabling deeper levels of hydrocarbon processing. It will contribute to the maximum use of our natural resources and creation of a new value chain.
We hear that you are the chairman of the National Hockey Association – why hockey?
I have always loved and continue to love sport. Today the world speaks not only Uzbek, English or Chinese, but also the language of new technologies, art, music and, of course, sport.
It all starts with a dream. For Uzbekistan, winter sports, and especially hockey, are a kind of dream. Last year we entered the International Ice Hockey Association. This became possible thanks to the construction of the Humo Arena, where athletes can train all year round and improve their skills in this exciting sport.
Hockey requires physical qualities, but also the ability to quickly respond to various situations, plan one's actions clearly and fulfil one's plans. In many ways, hockey resembles a business process. After years of practice each match gives you an hour of excitement. Similarly, it takes years to create a stable business and every successful deal is a reward.
What would you like to say to our readers?
Uzbekistan is an amazing country. I would like to invite your readers to visit Uzbekistan as soon as possible, and see for themselves how beautiful, warm, tasty and comfortable it is here. Uzbekistan is open for business and for the soul!
Bakhtiyor Fazilov is a prominent Uzbek businessman, Chairman of Eriell Group and Enter Engineering.
---
---
You may have an interest in also reading…
Africa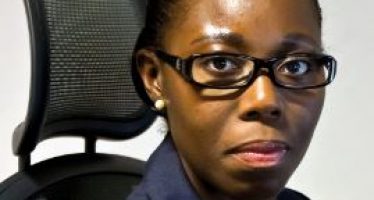 Ivy has been working in the Energy Sector since 2002 working with GE Capital in the USA from 2002 through
Corporate Leaders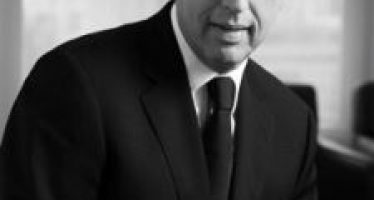 Dr. A. Klagsbald & Co. Law Offices is one of Israel's leading law firms, founded by Dr. A. Klagsbald, who
Corporate Leaders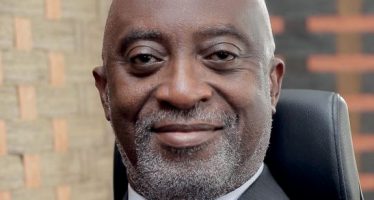 Yofi Grant is a renowned Ghanaian investment banker with more than 30 years of experience in banking and finance. Having