Alisher Sultanov, Energy Minister of the Republic of Uzbekistan: There Must Be Conservation and Cooling in Uzbekistan
Driving from the airport to Uzbekistan's ancient city of Bukhara, visitors can see a series of new residential buildings on the side of the road, evidence of the building boom currently underway in Uzbekistan. If you look closely, you can see metal frames attached to the outside walls. Most of the frames are empty at the moment, but once construction is complete and the homes are ready to be occupied, the frames will house air conditioners.
These air conditioners are a symbol of economic development, of improved living conditions, of aspiration. But, for me, they are also symbolic of the challenge that faces my nation and countless others across the world.
Western Europe and North America already have their air conditioners, where they are needed. But now, just as world leaders wake up to the threat of climate change and incautious use of carbon fuels, our people want air conditioners too. And why shouldn't they have them?
At the recent United Nations "Agenda for Sustainable Development" conference in New York, we in Uzbekistan played host to energy ministers from across our region, all members of the Asian Development Bank-sponsored CAREC programme. This included Kazakhstan, Tajikistan, Pakistan and Turkey. All of us — ministers representing a total population of nearly 340 million — face this dilemma every day. Our peoples want better lives and access to what your estate agents call "all mod cons". But we realise that most modern conveniences consume energy, and energy demand is quickly rising.
Some of us – Kazakhstan and Uzbekistan in particular – are major energy producers and we are not insensitive to international calls to restrain consumption growth. We believe we can contribute best by producing more efficiently. For instance, we in Uzbekistan generate far too much electricity from high-value natural gas. Hence our recent decision to build our first nuclear plant, using Russian technology.
For decades now, our nations have underinvested in energy infrastructure. In my country, some 75% of the electrical production and transmission system is over 30 years old, and some parts are over 50. The situation is somewhat better elsewhere in the region, but not by much.
Our governments have all recognised the need to modernise and upgrade, though we have only begun the process. Equally, we are all investing in conservation in our domestic markets – metered power consumption, for instance – and in home insulation. Uzbekistan has raised electricity tariffs to more realistic levels, both so that producers and suppliers can cover their costs but also to encourage greater conservation at the household level.
But the critical new development is the emergence of a regional approach where, potentially, capital costs can be spread across a much larger base and where regional financing mechanisms can be developed. Through information sharing and networking, we are all developing more investor-friendly regulatory environments. Whereas in the past such international investment that existed was at least partly driven by geopolitical interests and other nations' foreign policy goals, future FDI should be attracted on commercial terms.
Again taking my own nation as an example, we have recently restructured some of our energy enterprises, such that several will soon be seeking external capital. We are encouraging partnerships with global companies, anticipating gaining both capital and knowhow.
Likewise, my fellow ministers and I committed our nations to aggressively increase electricity generation from wind and solar sources, seeking to double production by 2023.
We see growing potential for cross-border trade in electricity, and full restoration of the power grid which existed when we and several of our neighbours were part of the Soviet Union. An agreement signed in July has been making this possible.
This is how lower and middle income nations can continue to develop, despite the acknowledged need to protect the planet. There is pressure on us. There are those who, in their heart of hearts, might think we shouldn't be installing those air conditioners, that we need somehow to curb our ambitions. There are even arguments that the focus on economic growth is in itself bad for the environment. But that is an argument for inequality and hopelessness. What we need is clean and sustainable energy production, transmission and consumption.
---
---
You may have an interest in also reading…
Corporate Leaders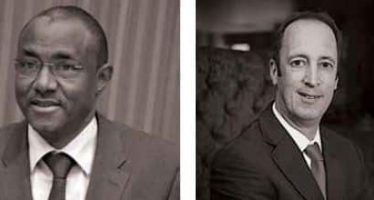 African Risk Capacity (ARC), an organisation helping African governments manage natural catastrophe risk, has gained major international attention in recent
Corporate Leaders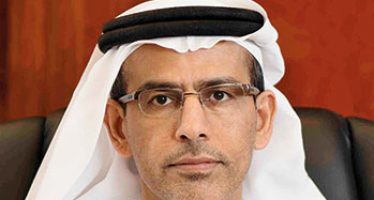 Abdulrahman Saleh Al Saleh is the director general of the government of Dubai's Department of Finance (DOF). He is also
Banking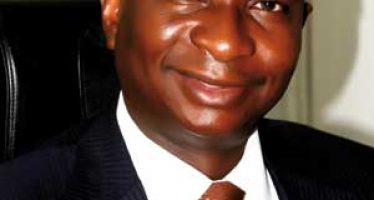 Greenwich Trust Limited is a boutique Investment Bank focused on creating value for its various stakeholders. The firm was incorporated